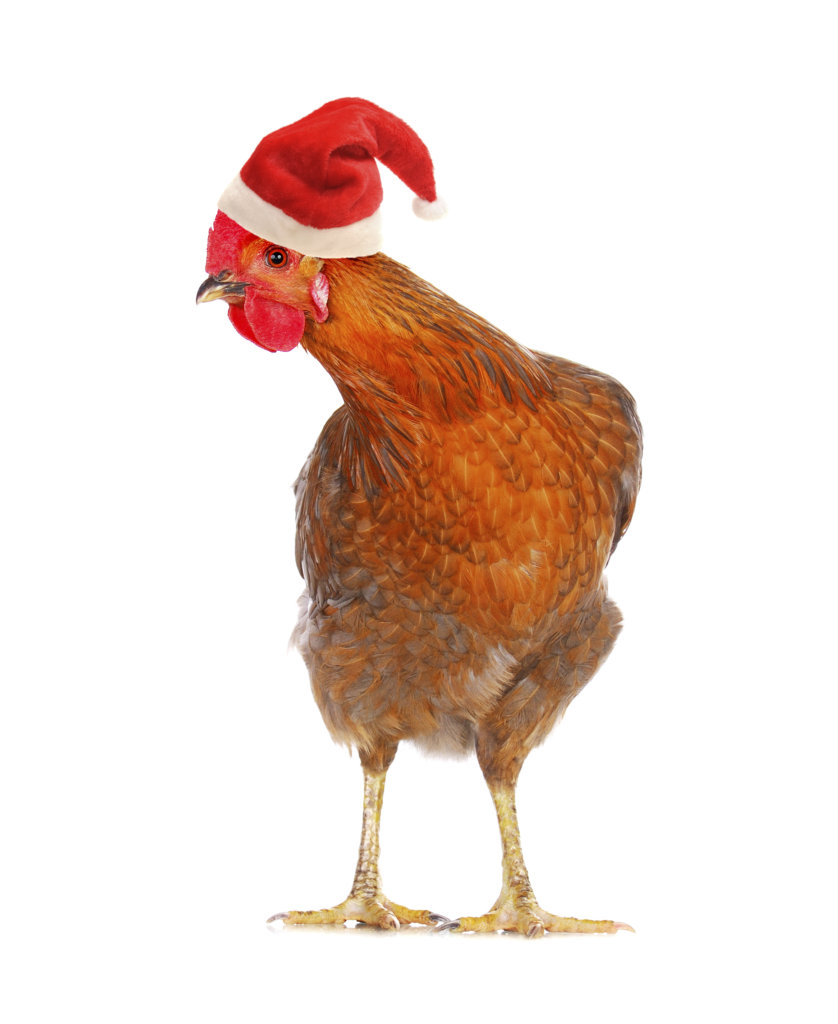 As the holidays approach many of us are looking forward to spending time with family and friends and with our beloved pets. It is a time of gratitude and reflection, love and compassion.
I was walking my dog Gus after we had a fresh snowfall recently, and it just brought a smile to my face to watch his excitement. But it also reminded me that not every animal has the safety and protection of being part of a loving family - not every animal can count on someone standing up for them when they need it.
That's why we do the work we do at the Canadian Federation of Humane Societies (CHFS), we stand up for every animal and I feel blessed to know you have been behind us this year. Your donation put us on Parliament Hill fighting to change our woefully inadequate animal cruelty laws and at the table to press for reforms to the way animals are raised on farms for our use.
Thanks to your donations, we were able to accomplish some incredible things in 2016!
We have ended a painful and unnecessary surgery called tail docking for dairy cows. It was a lengthy and complex negotiation, and their lives are now better.
We are almost at the end of the process that will see the new Code of Practice for egg laying hens released. We fought hard to ensure that the draft Code of Practice has the most rigorous and stringent standards for cage-free housing systems put in place in North America, standards on par with the European Union and which far surpass current U.S. standards. It has taken two years of negotiations to get to this point, and now that the public comment period is over, we know that we still have more work to do reviewing the input from Canadians and ensuring that any changes made to the Code of Practice improve animal welfare gains.
Through our direct work at the negotiation table, 2016 saw relief brought to piglets who must now receive pain relief during procedures such as castration and tail docking – regardless of their age.
Can I ask you to take a minute today and make your gift to Canada's largest movement for animal welfare to help us make the animals raised on farms a priority so that they do not suffer and they enjoy a life worth living?
Canada lags shamefully behind many other countries when it comes to animal welfare, and CFHS is pushing hard for improvements at the national level. Our collective voice is being heard and, because of your support, we are building momentum.
But there's more to do and with your help we can keep pressing for better practices, better conditions and more ambitious timeframes.
Every time you donate to the Canadian Federation of Humane Societies, you are helping us win the fight for the highest levels of animal welfare in Canada. You help us represent the values of Canadians and show our policy-makers that animals and their well-being matter to people across this land. Thank you for trusting us to be your powerful voice for animals!
With a donation you can help us make the animals raised on farms a priority so that they do not suffer and they enjoy a life worth living.
Your donation will ensure five simple things for farm animals:
1) Access to fresh water and a diet that maintains their health
2) Appropriate shelter and a comfortable resting area
3) Prevention and rapid diagnoses of injuries and disease
4) Sufficient space and proper facilities so they can express natural behaviours and the
company of their own kind and;
5) Conditions and treatment that avoid mental suffering.
CFHS continues to lead the charge on three additional Codes of Practice for farmed animals, which are currently in development. We can only stay at the table and continue to speak up for farm animals with your monetary donation to support this vital work.
Sincerely,
Barbara Cartwright
Chief Executive Officer
P.S. I want to wish you a happy and prosperous 2017 and let you know that we will continue to fight for what you've told us is important to you, a Canada where all animals have a life worth living.