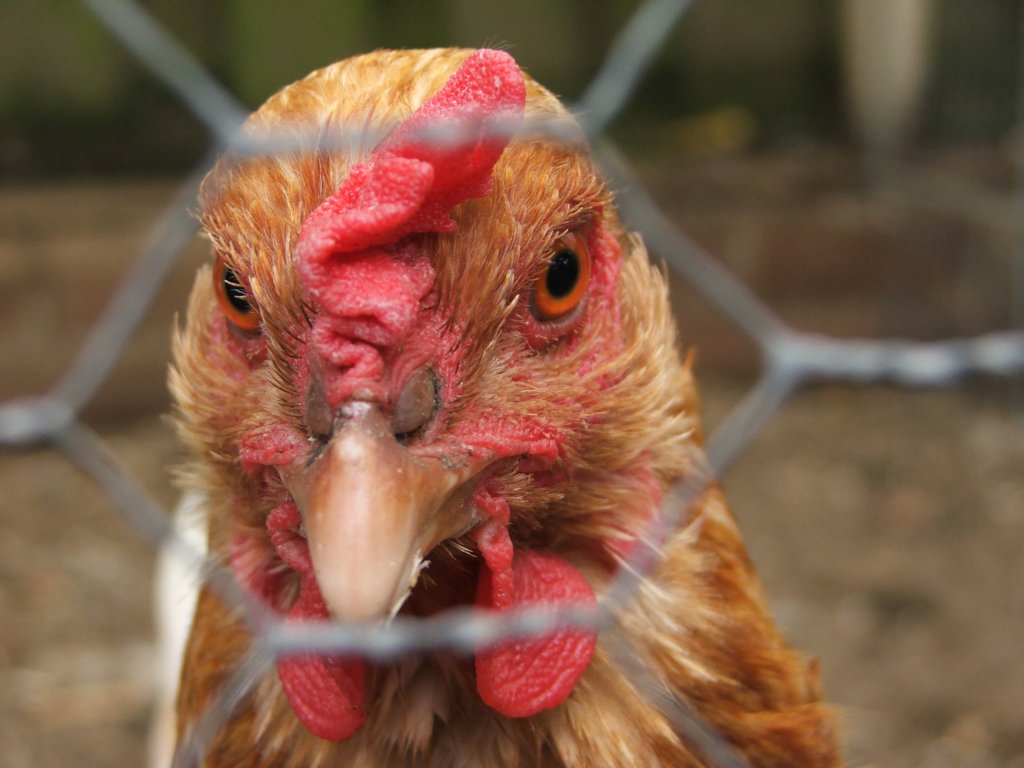 Barren battery cages for Canada's egg-laying hens are on their way out 5 years earlier than expected thanks to your donations and the tenacity of negotiators from the Canadian Federation of Humane Societies (CFHS).
As a supporter of our critical work to ensure the humane treatment of farm animals, we wanted to let you know that some of the most stringent standards for cage-free housing systems could be put in place for Canada's more than 28 million egg-laying hens, standards on par with the EU and that far surpass current U.S. standards.
The work involved for CFHS representatives was significant and consisted of more than two years of thought, discussion and meetings with other stakeholders, including the egg industry. And the process is not over yet. Thank you for keeping us at the table with your generous donations. CFHS is the only animal welfare organization sitting on the egg laying hen code development committee of the National Farm Animal Care Council (NFACC). As the voice for Canada's farm animals, we understand that there is no quick fix but that we must continue our progressive work to make lasting change.
On Thursday June 30th, NFACC released the draft code of practice for the care and handling of laying hens for public comment, which sets out the most rigorous care standards for egg-laying hens in North America.
Currently, 90% of egg-laying hens in Canada live in cramped, barren battery cages. We previously told you about an announcement from Egg Farmers of Canada on February 5, 2016, that indicated the organization's more than 1000 member farms would be phasing out barren battery cages by 2036. Thanks to CFHS negotiators, the new 15-year timeline would see that goal achieved 5 years earlier, meaning that 129 million fewer hens will experience that kind of suffering.
Speeding the transition away from barren battery cages is the right thing to do. We're seeing a shift that will start to put egg producers on the right side of animal welfare science, which shows that hens experience extreme stress and frustration in barren battery cages because they are unable to express natural behaviours like dust-bathing and foraging. These cramped cages prevent hens from walking or even spreading their wings for their entire lives.
This new draft code would also see the introduction of world-leading cage-free standards in response to public concern about the lack of guidelines for how cage-free systems operate in Canada. Unregulated, cage-free housing can be just as crowded and oppressive as barren battery cages, with no enrichment for the hens and much more aggression and stress. The new standards in this draft code will ensure that cage-free is as progressive as it sounds.
After the public comment period, the committee members (including CFHS representatives who you are funding to be at the table) will still have work to do taking any comments received to see if any further changes need to be made to the Code. We expect the final version to be published in December 2016, if all goes well.
CFHS continues to lead the charge on 3 additional codes of practice for farmed animals, which are currently in development: Bison, Rabbits, and Veal. CFHS will continue to speak up for farm animals, but we need your support to do this vital work.
Links: