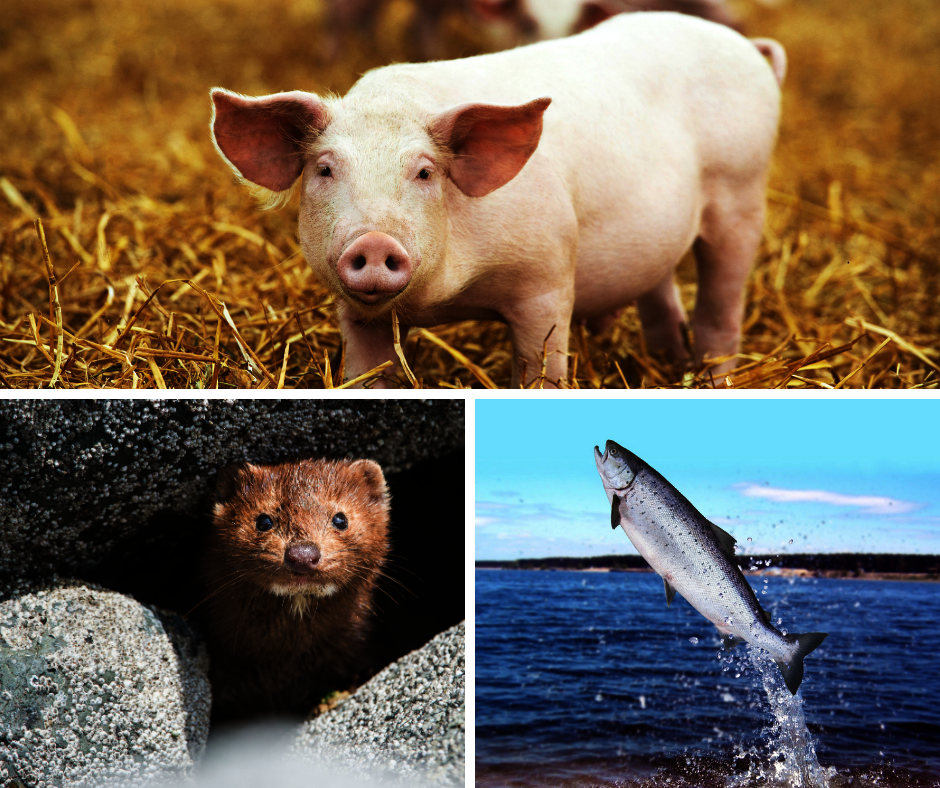 On behalf of hundreds of millions of farmed animals and those who believe they should be treated humanely, Humane Canada™ continues to advocate for the establishment of high standards of care that are legally binding and effectively enforced.
Since the last update, we have had the opportunity to provide input to the National Farm Animal Care Council (NFACC)'s Codes of Practice for the Care and Handling of farmed animals, advocating strongly that these documents, which outline practices applied in industries across Canada, continue to move the bar forward on animal welfare.
For proposed amendments to the Code of Practice for Pigs, we are advocating for that the 2024 deadline for phasing out the use of gestation stalls in Canada be upheld. This extreme type of confinement is used to house pregnant sows for most of their breeding lives and deprives them of many important natural behaviours.
We also had serious concerns regarding proposed amendments to the Code of Practice for Farmed Mink that were highly problematic and regressive. With the outbreak of SARS-CoV2 on mink farms in Canada in December, this industry poses greater risks than ever to animal, human and environmental health and welfare. We feel that Canada should join other countries and put an end to fur farming.
We provided comments on a draft Code of Practice for Farmed Salmonids, the first welfare Code in Canada that will apply to fish used in aquaculture. Once finalized, we are optimistic that the new Code will set out important welfare advances in this growing industry. Humane Canada also continues to participate in the development of standards of care for goats, as well as a Code of Practice applying to all farmed species who are transported in Canada.
The challenge with all of the NFACC Codes is ensuring that there is third party evaluation and strong oversight to provide members of the public the assurance that farmers across Canada adhere to the requirements.
Finally, we asked the Ontario government to include Canada's Codes of Practice as the minimum standard in the new Provincial Animal Welfare Services Act – giving them stronger teeth - while monitoring and speaking out against the increasing threat of Ag Gag legislation in several provinces across the country.
Links: