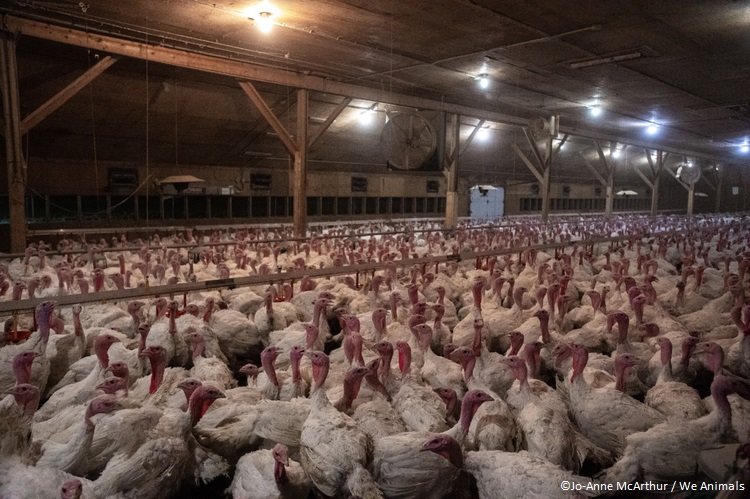 After the passing of Ontario's Bill 156, "An Act to Protect Ontario's Farms and Farm Animals from Trespassers and Other Forms of Interference and to Prevent Contamination of Ontario's Food Supply" in June, the provincial government announced a public consultation on proposals for the regulations that make up this new law, and Humane Canada™ provided feedback.
Humane Canada's view is that rather than taking steps that would effectively hide animal cruelty and abuse, Ontario, and indeed all jurisdictions, should be working to establish high standards of care for the treatment and welfare of farmed animals and ensure proactive public enforcement of those standards.
The current system in Canada for farmed animal protection is complaint-based. It lacks external oversight and visibility into farm conditions. Without this visibility, the welfare of farmed animals continues to be at risk.
We need better protections for farm animals, including regulations that include comprehensive standards of care and strong enforcement, with regular on-farm inspections.
We suggest that governments create a robust system of oversight of agricultural settings to improve animal treatment, increase transparency, and ensure farmed animal practices are more humane and provide for the needs of the animals.
We were pleased to see the inclusion of exemptions for journalists and whistleblowers in the proposed Ontario regulations. Journalists and whistleblowers must be able to investigate or bring to light concerns about the treatment and abuse of farmed animals, without fear of reprisal.
Humane Canada™ will continue advocating to ensure transparency and best welfare practices for farmed animals across Canada.
Links: