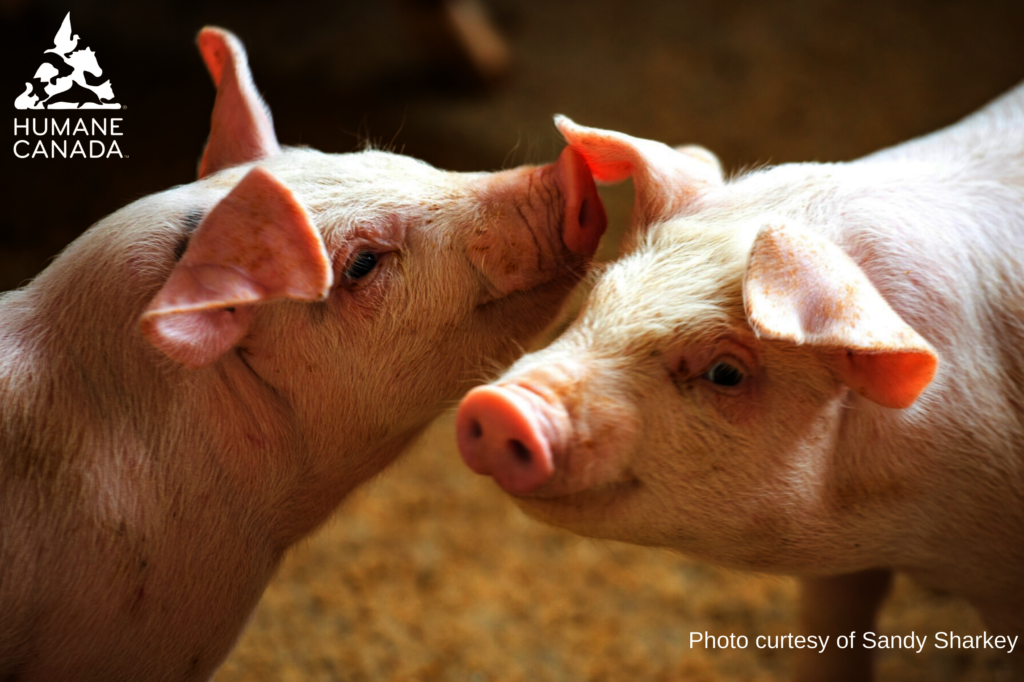 Farmers in Canada shift away from transparency and into silencing whistleblowers, increasing vulnerability of farm animals across Canada.
This fall, Alberta and Ontario introduced American style "ag gag" legislation targeting those who would report poor farmed animal conditions, abuse and cruelty. Typically, this type of legislation contains provisions that prohibit intentionally deceiving employers and taking or possessing photographs, video or audio recordings without the farm owner's consent, and levies significant fines to deter this kind of action.
There are multiple concerns about an industry retreat from transparency and accountability, but at the heart of it, ag gag laws such as these silence whistleblowers – by definition – those who expose information or activities that are illegal or unethical.
Why should we be concerned? Because the animal protection system in Canada is complaint- based. In other words, an investigation into allegations of animal abuse can't begin until someone files a complaint, and it is well established that those who would report wrongdoing – especially employees – will not do so in a climate of fear and reprisals.
Alberta's Bill 27, passed in just 10 days, amends laws pertaining to animals on the farm. Bill 156 in Ontario, currently before the legislature, also moves to limit those who interact with or approach animals, or document animal conditions on transport trucks and going into slaughter plants. Both bills contain clauses regarding actions taken under "false pretenses" and levy significant fines. The bills do not define false pretenses, leaving it to farmer discretion. In Ontario, farmers can detain, use force and arrest those they suspect. Such broad offences and powers with such high fines are designed to chill anyone from coming forward for fear they will be in trouble.
Animals on farms in Canada already lack external oversight. In fact, there are no regulations pertaining to on-farm animal welfare. All codes of practice are industry-driven and voluntary in many provinces including Ontario. With such little oversight or enforcement, sadly, undercover footage is required to better protect farmed animals, as evidenced by recent prominent cases in Canada. Undercover footage from a dairy farm in Chilliwack, BC, revealed workers viciously kicking, punching and beating animals with chains, metal pipes, canes and rakes, resulting in seven employees being charged with 20 counts of animal cruelty. Undercover footage that brought to light animal cruelty at the Hybrid Turkey Farm in Ontario resulted in 11 charges.
However, instead of increasing transparency and oversight in response to such horrific examples of cruelty happening on farms, producers are choosing to shut all the doors, withdraw into secrecy and leave animals unprotected.
In a time when the public is calling for greater protection and accountability, farmed animals are made even more vulnerable in a system with little to no oversight coupled with a complaints-based enforcement regime by significant efforts to silence any reporting.
Links: