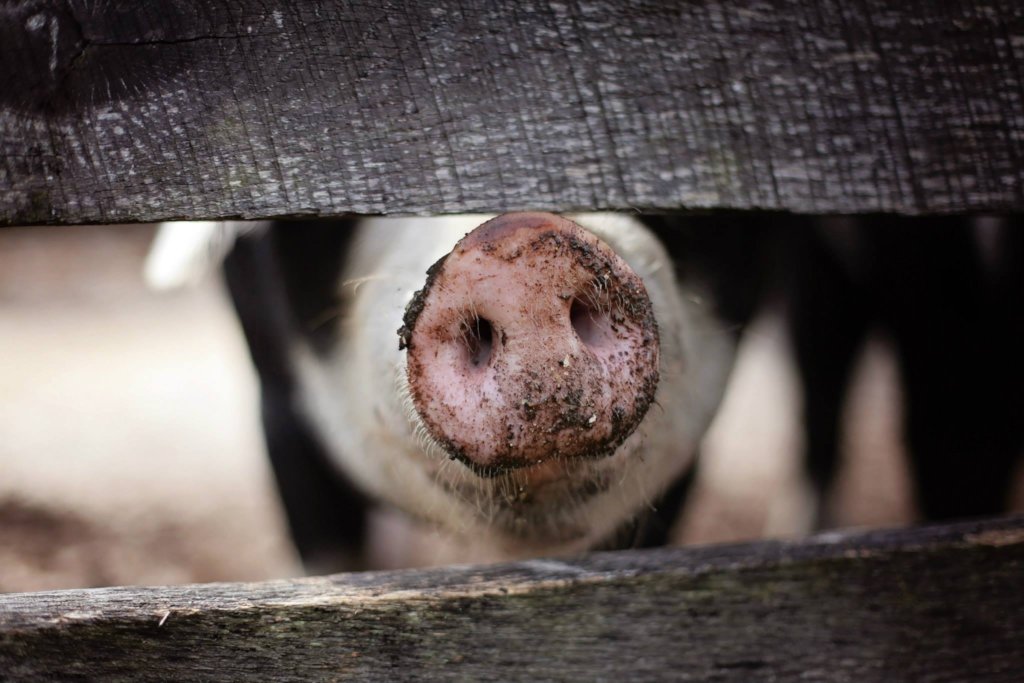 Humane Canada is the founding national animal welfare organization of the National Farm Animal Care Council (NFACC), which coordinates Canada's approach to advance farm animal welfare through the development of species-specific Codes of Practice for on farm care and handling.
We provide subject experts who sit as Humane Canada representatives during negotiations with stakeholders throughout the Code Development Committee process. We advocate for an end to intensive confinement and painful practices for all farm animals. Humane Canada negotiates the development and review of these codes with the goal of creating better living environments and more humane treatment for farm animals. We also give direct input on agriculture policy at the federal and provincial/territorial level.
We work to ensure the fundamental needs of farm animals are met.
These can be described simply as five basic needs :
1) Access to fresh water and a diet that maintains their health
2) Appropriate shelter and a comfortable resting area
3) Prevention and rapid treatment of injuries and disease
4) Sufficient space and proper facilities so they can express natural behaviours and the be in company of their own kind and;
5) Conditions and treatment that avoid mental suffering.
A typical Code negotiation takes 3 years. For example, Humane Canada representatives engaged in lengthy and challenging negotiations to improve the welfare of egg-laying hens, advocating for an end to cruel and unnecessary battery cages, which cause them extreme frustration and physical pain. We worked hard to ensure the new Code of Practice would include requirements for cage-free systems as farms transition away from battery cages.
In 2019 Humane Canada representatives will be involved in reviewing the goat, dairy and pig codes and working on a new code for aquaculture. As well we will be engaging in a transportation code development process that promises to do more for farm animals than the federal government's current animal transportation regulations which are dangerously out-of-date causing the death of more than 1.6 million farm animals each year by freezing, dehydration, heat exhaustion, trampling and disease.
The Canadian Food Inspection Agency (CFIA) asked for public comment on proposed amendments to the Health of Animals Regulations: Part XII which deals with humane transportation and that public comment period ended on February 15, 2017. 14 months later, we're still waiting for the Canadian Food Inspection Agency (CFIA) to release the updated regulations, which have been in the works for more than ten years.
Your support ensures animal welfare is front and centre in these deliberations and that we can continue to press forward to maintain and improve animal welfare.