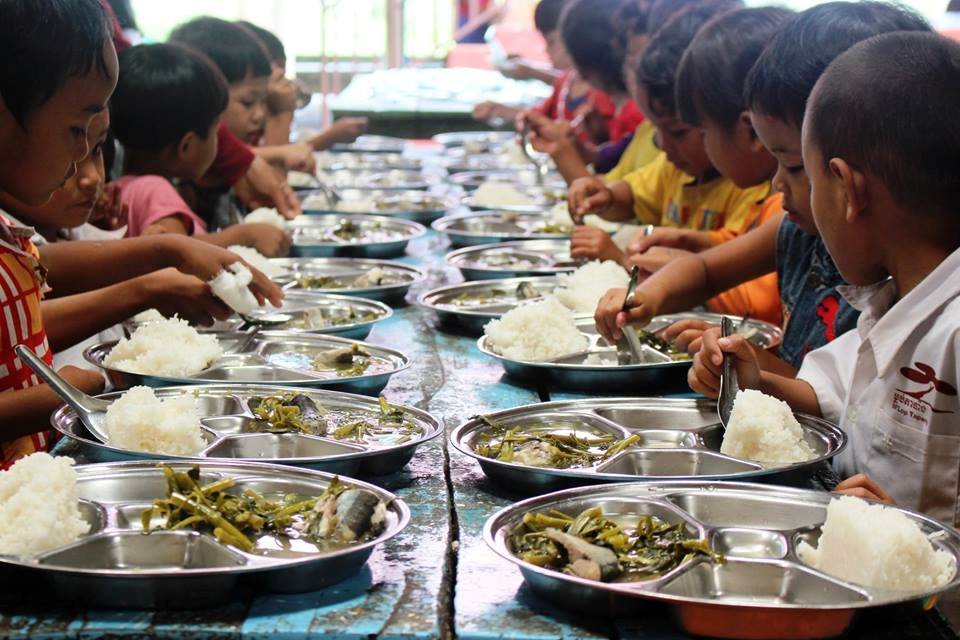 I wanted to write and just say thank you again for your donations and generosity in supporting our "Hot lunches for 500 Cambodian children and youth" project.
Children in urban poor communities, like the neighbourhoods that M'Lop Tapang works in, face high risks of malnutrition, which can undermine their physical, mental and intellectual growth. It is estimated by UNICEF that over 35 per cent of children under age 5 living in urban poor areas are underweight – that is more than one in every three children. Malnutrition causes approximately 4,500 child deaths every year in Cambodia.
With your help, M'Lop Tapang is addressing the problem in the most direct way we can. Because of your generosity, so far in 2016, more than 200,000 hot meals have been provided to vulnerable children and youth at our Education Center, Transitional Home, Community Shelter, Drugs Drop-In Center, and our Vocational Training sites.
One of the things we have been able to do this year is to increase the everyday nutrition given to children who attend preschool classes at our Community Shelter located in one of the poorer areas of the city. If you scroll down you can view a short video we made this week in the classroom there (I laughed at the boys in the second row…I guess it doesn't matter what country you live in, children will always trade amongst themselves at mealtimes).
Again, from all of us here at M'Lop Tapang, thank you again for your support.
Sincerely,
Eve Saosarin
Director, M'Lop Tapang
Links: