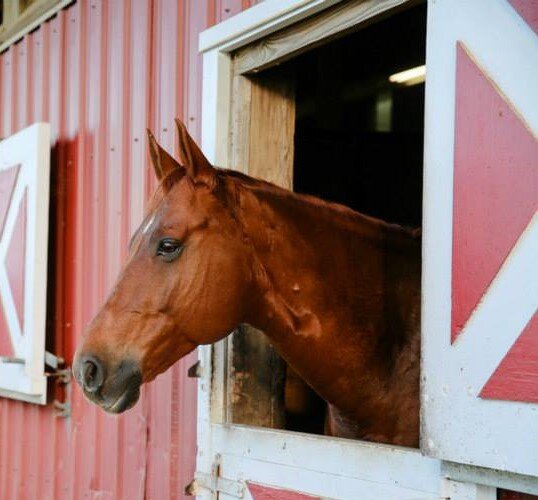 Our Winter riding session has just concluded with 65 participants, each having a diagnosed disability. I would like to thank you for supporting our herd of horses and help to provide exceptional care for the heroes of our mission and partners in therapeutic activities for children and adults with special needs.
Dear Friend,
For 40 years, our programs have been successful because of the synergy created between a participant and their horse. It is this partnership that goes a long way toward meeting individual goals where individuals can improve their balance and coordination, gain strength, build self-confidence, and develop their communication and social skills. Each of our horses work hard to give our participants the very best experience.
I would like to introduce you to Fire, who was the youngest horse EATSF has ever brought into the program, at just 3 years of age. He was rescued and adopted quickly by EATSF in 2006. Fire is a Chestnut Quarter Horse. He loves to be involved in everything that goes on in the barn.
Don't let that stunning glow fool you. He is a master at telling his volunteers how he thinks things should be done. Fire is always looking to find where his boundaries are set. He will test them as far as he can but will listen very well when they are set.
Fire had absolutely no training and although he had a rocky start, the potential was there, and the team was dedicated to showing him how wonderful his life would be. Since then, Fire has grown into a fantastic horse for the program. Because of his size and temperament, he is able to serve a wide variety of our participants.
We thank you for your support of our mission and hope that you will consider another gift for our horses. I invite you to come out and see our mission in action when you are in our neighborhood. It would be our pleasure to show you around our campus and share with you our latest achievements.
With deep appreciation,
David Plath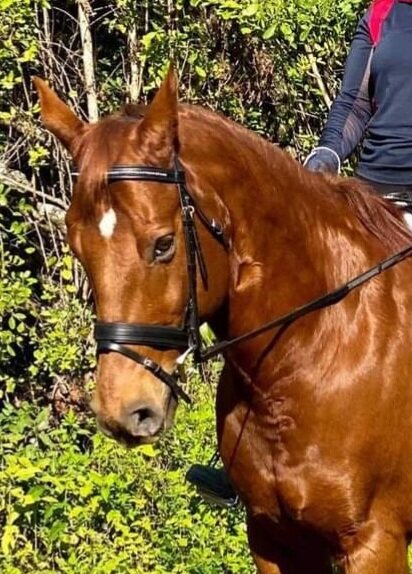 Links: