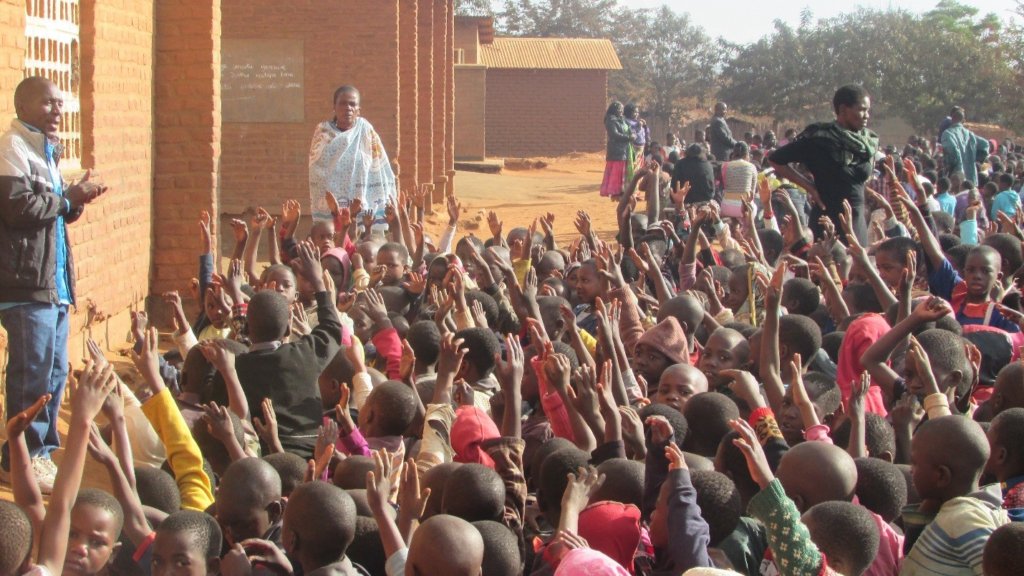 Here at Retrak and Chisomo's Children Club, we believe that a strong focus on education is essential to ensuring that children can have more chances in life. We are pleased to share that over this past year, all children in our care that were eligible for primary school classes were re-registered. Moreover, parents played a greater role than ever before as some re-registered their children without any help from Chisomo. Below is the story of Patrick, a young boy whose experiences highlight the importance of education.
Following a disagreement with his mother, Patrick was chased away from his home. His mother did not agree with his desire to attend classes at the local school. Rather, she wanted him to stay home to look after his younger siblings while she managed her small scale business. For 12 days, Patrick lived on the streets. Thankfully, he met Chisomo Social Workers who brought him to the CCC before reuniting him with his mother.
Of his time at Chisomo, Patrick says the following: 'During my time with Chisomo, I learnt a lot of things in class... my interaction with peers also awakened I me a great desire to concentrate in education attainment... life on the streets is cruel, my friends and I agreed to focus our energies on education so that we shall someday change the fortunes of our families.'
Now 12-years-old, Patrick attends school regularly and is in primary 4, and already concerns himself with how he will be able to help his community in the future. 'I thank Chisomo for making my mother understand the importance of education, which will ultimately help me accomplish my dream of becoming a doctor someday', says Patrick. The social workers worked with his mother, offering counselling and helping her to see the value of Patrick getting an education. She, like Patrick, is grateful to Chisomo: 'I don't know what I was doing but have all the reasons to thank Chisomo for bringing my son back home and also ensuring that he is back in school.'
We at Retrak and Chisomo are dedicated to ensuring that children like Patrick are reunited with their families, able to return school, and able to set off on a path towards a hopeful future. It is your generous support that enables us to help children like Patrick. Thank you.