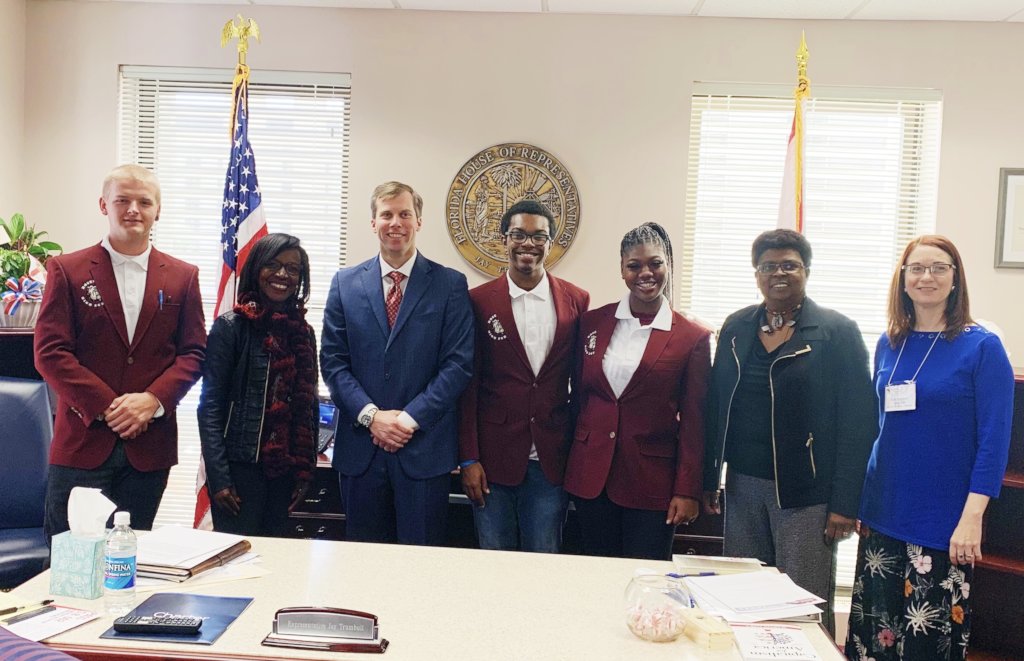 "I just wanted people to feel how I felt whenever I came back home and how I felt about my house being destroyed," said Kiondis Turntine, a senior at Rosenwald. "It feels good that people are actually coming out to look at the pictures and actually care to look at the pictures and understand them." (WMBB-TV, Panama City, FL)
Rosenwald students took the stories of their classmates to Florida's State Capitol and told their legislators about their experiences during and after the Catergory 5 Hurricane Michael hit their community on October 10, 2018. The PhotoVoice Project cluminated in a 52-photograph exhibit entitled, Coming of Age in the Eye of Michael. Fifteen students participated in at least one of the five workshops to create their images, and ten students completed the workshop between October 25, 2019, and November 22, 2019.
All 52 photographs have been displayed in a one-day exhibit at Rosenwald High School and at the Panama City Center for the Arts in Downtown Panama City. Smaller exhibits of 9-15 photographs each have been held at the Unitarian Universalist Church in Tallahassee, FL; the Florida State Capitol, and Unitarian Universalist Service Committee Headquarters on Boston, MA.
"They're willing to listen to us," reflected Rosenwald Senior Blayd Kuhn after his day at the Legislature. "They're actually wanting our input now."
Three of the PhotoVoice students, their Principal and a Paraporfessional participated in the Children's Week activities at the Florida State Capitol on January 28. While there, the students participated in the Teen Town Hall Meeting and met with their State Representative Jay Trumbull and State Senator George Gainer.
"I didn't see how far reaching the project would be," said Rosenwald Principal Chandra Tyson. "It's hard for me to even fathom that a project that started with putting a camera in a person's hand" has had the impact that it has. To the students, Tyson said, "When you all represented yourselves in front of people who can be intimidating to adults, much less to children, that is so huge. Today, we represented neighborhoods that are often underrepresented, underserved in this arena."
Next, a Pop-Up exhibit of 9 photographs will be displayed at the Unitarian Universalist Service Committee Headquarters in Boston, MA, this month and a dozen photographs will be displayed at the Florida Interfaith Climate Actions Network Assembly in Orlando (March 13-14, 2019). At these events, patrons can access videos of the students talking about their art their photographs by scanning QR codes.
*All named participants in this report have given permission for their full names to be used.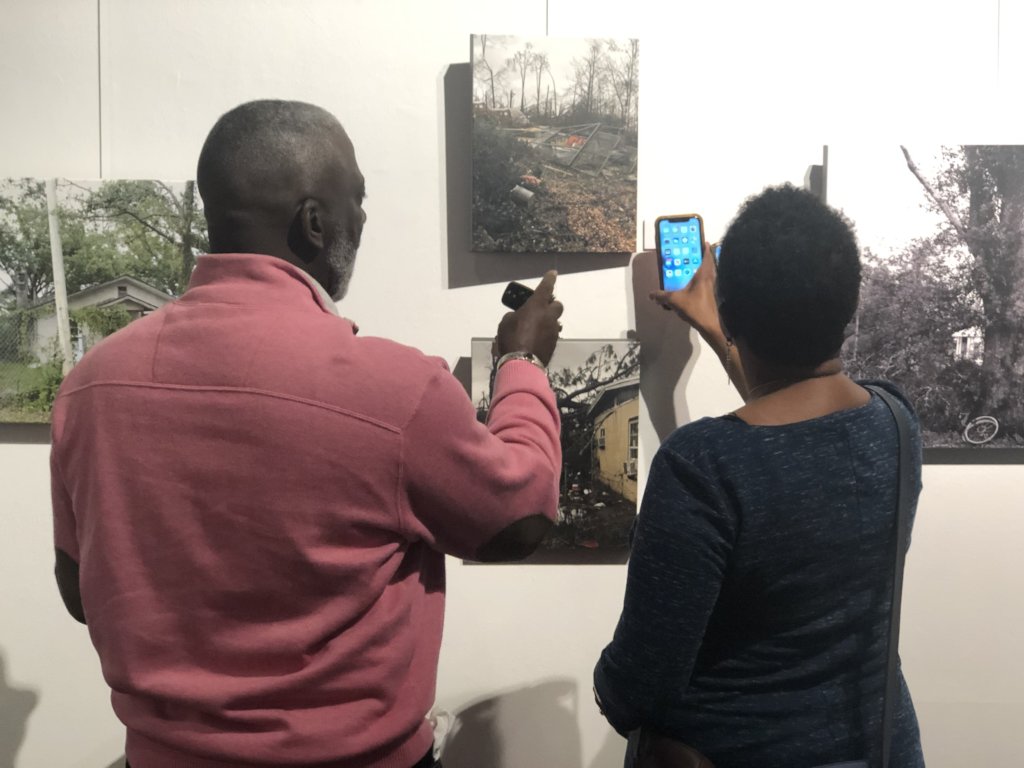 Links: