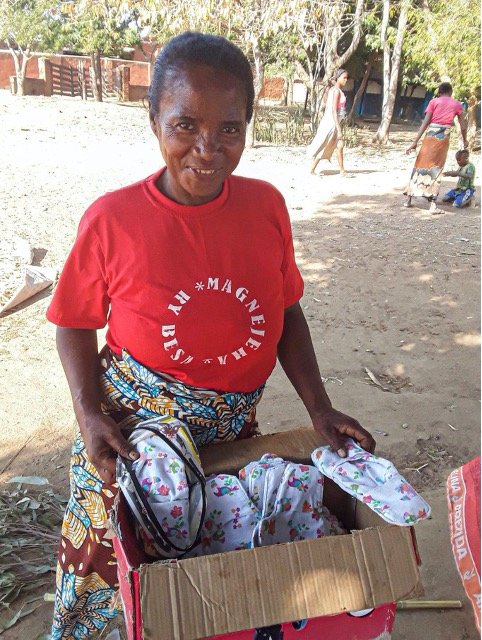 The past few months have highlighted the severity of the impacts of climate change and severe droughts on crop survival and food security in Madagascar. Compounded by the economic impacts of COVID-19 and the worst drought since 1981, resulting in famine, there is an urgent need for the strengthening of sustainable livelihood strategies. Despite the challenges, SEED continues to respond flexibly and efficiently to the most critical needs of communities in the Anosy region.
This report features some of SEED's recent achievements in the commitment to local ownership, whilst highlighting exciting innovations we have been working on.
Sustainable Livelihoods
Project Mahampy
Working to increase income for female traditional weavers and sustainable resource management of the mahampy reedbeds, SEED aims to improve the livelihoods of rural women in Madagascar, whilst ensuring that the reedbeds upon which they rely are healthy. SEED supported the creation of a Weavers' Cooperative Committee, constructing a workshop with input from Cooperative members for technical weaving skills training to be held.
In response to the collapse of the tourism industry and the postponement of the values added product pilot due to COVID-19, project funds were partially reallocated into a menstrual hygiene management (MHM) pilot. Modelled after successful MHM projects implemented by SEED's Community Health team, Project Mahampy sought to teach the women weavers how to create sustainable, low-cost menstrual hygiene products and deliver informal MHM informational sessions. Given the lack of access to MHM within the community, the pilot addressed period poverty by minimising the disruption of menstruation on their daily life and wellbeing. Members of the cooperatives found community in this work, receiving sustainable training on MHM and weaving production.
"During our training, people are talking more openly about sex and menstruation. It has given the women an opportunity to talk to each other."
- Ravolasoa Jacqueline, President of the Taratsy Mahavotsy Mpandrary sub-cooperative
Community Health
Project Safidy
Limited by the country's under-resourced healthcare and education systems, Madagascar's young people have few reliable options for sexual and reproductive health information. Safidy's partnership with the Ministry of Education has ensured that a sexual health curriculum is interwoven across the Malagasy high school education system. This means topics such as gender equality, advocacy, rights, abuse, and consent would now become a part of high school courses such as biology, philosophy, and geography.
With endline surveys being conducted, this phase of integrating sexual health into the national curriculum is coming to an end. Currently, Project Safidy is moving toward expanding intensive SRHR teacher training to 250 teachers in 10 schools and launching the curriculum in Madagascar's largest teacher-training university. With this solid base, moving forward, the goal is to grow the SRHR network by building locally-led partnerships with country donors and multilateral organisations to keep extending Safidy's influence.
Education Infrastructure
Sekoly Emagnevy
In the last month, the SEED construction team has laid the foundation and now, Emagnevy Primary School's new classrooms are taking shape. The parents of some of Emagnevy Primary School's pupils decided to come along to our school building site to assist the Project Sekoly team. All morning these amazing parents helped to lay the foundations of not only SEED's newest school but also, in turn, their children's education, well-being, and success.
These two extra classrooms will allow all 286 students at Emagnevy to attend school full-time. This increased learning space will make a huge difference to the education of 60% of Emagnevy's pupils, who are currently only able to attend half days due to cramped conditions.
Sekoly Emagnevy is a special project for SEED because it is the first education infrastructure project that has offset the carbon footprint caused by transport, construction, and materials. Community-managed plantations will grow trees over the next 10 years, half of which will meet local demands and the other half of which will offset the carbon footprint of the school's construction, paving the way for innovation in carbon offsetting in SEED's future Sekoly projects.
Conservation Research
Project Sakondry
With one of the highest rates of food insecurity globally, almost 70% of Madagascar's population fall under the poverty line, and as a result of the impact of Covid-19, over 1.3 million people in Southern Madagascar will be unable to find enough food to eat today. Project Sakondry aims to provide households with materials and knowledge to farm insects (locally known as sakondry) for household consumption – intending to improve dietary diversity for more vulnerable households, especially for pregnant women and young children. The project also enables households to supplement income through the sale of sakondry, easing reliance on natural resources.
The Project Sakondry team has been at work training four female Community Ambassadors to assist with community training and to support 625 households by answering individual questions and concerns, helping families to successfully farm and harvest sakondry.
Project Sakondry stands as one of SEED's most innovative projects, thriving despite the hardships of the pandemic and with intentions of expanding to over 600 households, supporting the food security of 2750 individuals.