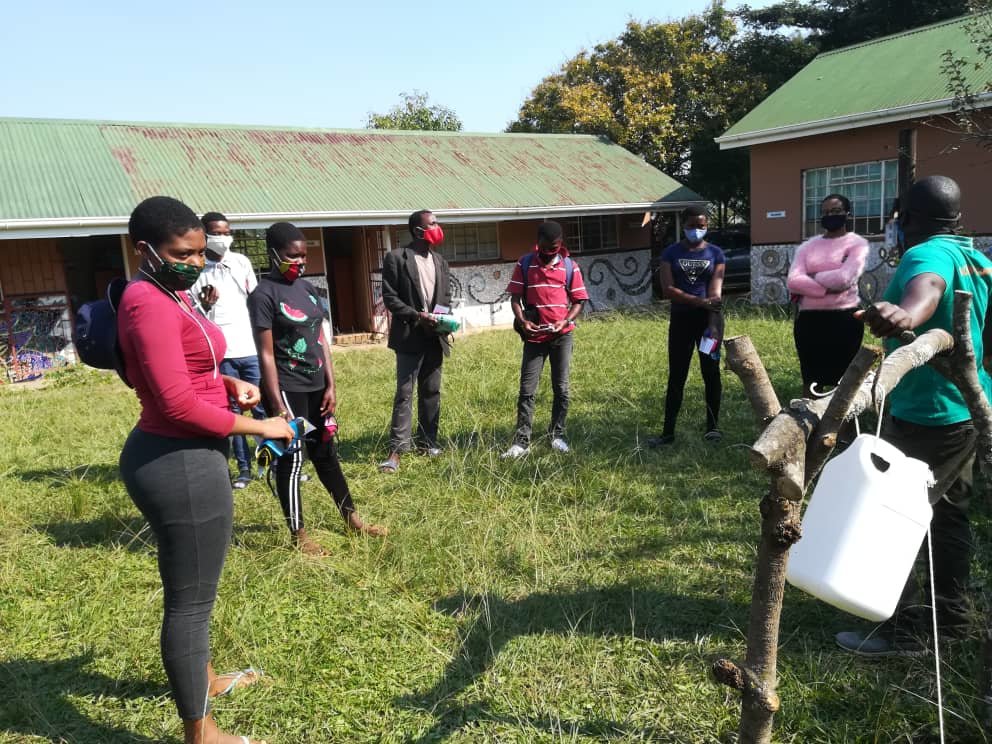 Although this has been a very strange year for school sponsorship, given the Covid-19 pandemic the world is currently facing, the year did start off normal, and so there is a great deal to report on regarding this project from before schools closed, and also how Moya Centre has been able to support sponsored students since the closure of schools as well. There are still plenty of unknowns on how this school year will continue, and we will be sure to update our donors on that, and how we will be handling it, in the next report.
This year, the management team at Moya has decided to make a change in our sponsorship selection process. This change is the addition of a re-application process for current sponsored students entering into form 4. This means that students will apply when the originally seek sponsorship, and again when they are approaching their final two years of high school. We see this as a way to reconnect with our students, some of whom had been with us for three years by that point, while also building confidence and useful skills. Since so many high-school aged children are in need of sponsorship in Lobmaba Lomdzala, this also helps us to guarantee we are selecting the right students who are willing to put the effort in to secure their own future. The new process included a short written application followed by a one-on-one interview. For almost all of these students, this was their first opportunity to experience such a process. We feel that it was an experience they will consider useful when they are seeking a job, or filling out tertiary applications once they graduate high school.
To provide the most transparent picture of how this process goes, we will take you through the stages of what happened in order for out Holistic High School Sponsorship beneficiaries to be prepared and in the classroom by school opening on January 21st, 2020.
Selection Process and Homesteads visits- Forty five (45) new learners wereselected to join Moya's holistic sponsorship program this year. The selection process was done through the Guidance Teachers and Administrators of the eight (8) Moya Partner schools, the three (3) Chiefdoms working with Moya Centre through the Community Advisory Council (CAC) and also a few came from the Moya PSS department through cases.Homestead visits were also conducted for learners joining Moya Centre, the visits help the organization to know the home situation of the learner, the support they have at home level and mostly if that support will see them through their education years.
Form 3 interviews and selection- Two (2) sessions of interviews were conducted to accommodate all Moya Sponsored learners going into form 4 including those which are to repeat form 4 in 2020. A total of thirty-seven (37) learners were interviewed. The interview was a written and oral one. The selection results were as follows: Fully passed interview-23, 1 year probation- 10, Out of Moya Care-4 Note- for the first time Moya Centre has conducted the above mentioned exercise. Some of the reasons the Organization embarked on this exercise is to offer learners a chance to practice and be familiar with interview process, value the sponsorship of Moya, realize their own talents and skills, to raise awareness of what other Moya programs offer to them e.g. motivational workshops, door size gardens etc.
Meetings with parents/guardians-Two (2) meetings were held at Moya Centre with the Moya Sponsored learners with their parents/guardians. The second meeting was to accommodate parents/guardians and learners who missed the first one. The meetings were both highly successful and learners and parents/guardians were reminded about the Moya policies and procedures, the importance of garden work and how it will aid them with food shortage and skill learning. The Psycho-social support officers talked about how learners can increase their self-esteem through communication, which is the theme for year 2020 at Moya Centre. A member of the Eswatini Royal Police (Malkerns Police Station) talked to the learners about the dangers of substance abuse. She also empowered parents why it is important to support, supervise and be present in their children's lives and educational journey. She used case scenarios of cases where they think as police if the parents/guardian were observant, the case would not have happened or escalated. The schools representative of the Lobamba Lomdzala Umphakatsi also emphasized on the theme of parents/guardians supporting their children. He also encouraged the learners to take their schoolwork serious and also explore their other skills and talent. A total of 131 parents/guardians and 132 Moya Sponsored learners attended and benefitted from both meetings. For late selections or those who missed both meetings, they were informed on what was discussed at the meetings on an individual basis.
Child profiles and selection process (new learners) - The process of profiling each student every year is crucial to our program being holistic in nature.A great deal can change in a year, and so we require every sponsored student, both new and old, to sit down with a Psycho-social Support officer and go over general circumstances of their lives. This allows us to provide these kids with all the support thy need, both inside and outside of school, and both emotionally and tangibly. A total of 132 Moya Centre Sponsored learners (including the 45 new ones) were profiled. During the child profile exercise the PSS department attend to all sponsored learners checking on their personal details, health and well-being, food security and availability, personal safety, social and emotional well- being.
Findings from this year exercise were as follows:
Lights- 26 learners were identified to be in need of light assistance.
Blankets- 6 learners were identified to be in need of blankets assistance.
Counseling-During the child profile exercise a total of 29 Moya Sponsored learners were identified to be in need of counselling. The learners were counselled for resilience and encouragement, trauma, sexually reproductive health, emotional abuse, peer pressure and trauma after sexual abuse. Please note: the sexual abuse case happened during the school holidays and her case was reported to the Malkerns DCS police by her grand- mother. At Moya she received counselling. If it had not yet been reported, Moya PSS department would have immediately involved the police as we always do in such situations.
Monitoring- all the counselled learners will receive monitoring from Moya PSS officers though their schools, by phone in some cases and also 4 will be monitored by Moya PSS caregivers at the community level.
Food Security and availability-One learner joined the monthly food list this year. The Master list with the 2020 base line on gardens was forwarded to the Healthy Pro-Active Living (HPL) department to work on the food security and food availability for Sponsored learners through the Door Size Gardens (DSG) project.
Social Welfare and Deputy Prime Ministers Office Educational Grants- All sponsored students need to be part of the national social welfare system due to their circumstances. This means that the government does pay a portion of their schooling while Moya makes up the rest, as well as providing the stationary, uniforms, guidance and support that they need. Every learner is entitled to this government support, and Moya'S sponsorship is there to supplement it for those who desperately need that extra support, and would still not be able to attend school with only the educational grant provided by the government. However, we often run into students who have been overlooked, or are just entering high school (primary school is free and does not require this process) and so we work to assist these kids in receiving the benefits they deserve from their government.
Thirty-nine (39) learners from the Moya Sponsorship program and also from the community were assisted to attain Government Education Grants through the Social Welfare (S.W) offices and the Deputy Prime Ministers Office (DPMO). Learners were either assisted by the PSS officers, PSS caregivers and the PSS free-lance caregivers. This intervention was also at its peak during January and February. All the cases (39) which were referred through Moya staff and caregivers were successful.
Stationary and uniforms- all Moya Centre sponsored learners has been supported with stationary and uniforms according to their needs and requirements of their respective schools. Stationary and uniform collection is conducted at Moya Centre after each learner has finished with the child profile exercise. Other uniform supplies learners get it from schools as communicated with uniform teachers, process is on-going.
At this point, our sponsored students were fully prepared to begin the school year.
Another benefit our female sponsored students received was attendance to our International Women's Day event, which took place on March 13th at House on Fire in Malkerns. This event is meant to educate, inspire and entertain all of the adolescent girls and young women across every program Moya offers. The main theme is self-love, self-respect, and self-worth. The topic for this year was environmental sustainability. Attendance to this event is just one of many advantages the kids get when they become part of the Moya family.
Unfortunately, just a week after the International Women's Day event, the world would be shaken by the Covid-19 pandemic and only about 8 weeks into the first term, schools were closed and have not opened since.
Not only did schools close, but Moya has been unable to conduct our yearly motivational workshops with our students as well, due to the national lockdown and restrictions on gatherings that are still in place. We are abiding by every new regulation that is introduced to keep our staff, our beneficiaries and our communities as safe as possible.
Fortunately, we were able to receive emergency funding assistance to provide relief to our beneficiaries and their families in what has become an extremely difficult economic time. We have also put a great deal of effort into educating and training our fieldworkers in proper prevention techniques, and how to share accurate information within their communities while keeping themselves safe. Starting in April, Moya was able to allocate some funding to provide food parcels for the education department beneficiaries- this included all of our sponsored students and preschool students. Yet, we knew it just was not enough, yet we saw that we had the capacity to do much more in urgent response to the pandemic to help our communities.
We worked very hard to secure additional, local funding, and even started a new campaign on GlobalGiving. Through those efforts, we were able to raise enough money to do a much larger parcel distribution. Sponsored students benefited from this initiative as part of the 625 recipients. Not only did they each receive a large food parcel to feel themselves and a family of up to 10 people for a whole month, they also received seedlings (and reminded that now is the perfect time to spruce their mandatory gardens), and materials to build a tippy tap (for proper hand hygiene) on their homesteads. They received masks and sanitizer, and were educated on proper use of both. The PSS department also met with many of the sponsored students to make sure they are coping well in such a strange, confusing time. The initiative was so engaging, while still following all regulations, and proved very successful- shining a positive light on Moya Centre, and our ability to very quickly adapt to the needs of our communities. Even with less sustainable but necessary endeavours, we always try to take the holistic approach for our children and their families.
As always, we have our donors, both near and far, to thank for the success of Moya Centre's projects. Without having the resources, our good intentions would not be able to make it nearly as far. We would love for you to see everything Moya has been up to in the last year, and so we have attached the recently published 2019 Stakeholder Report for you to enjoy. Please also enjoy the photos of our sponsored students, and our engagements with them so far in 2020.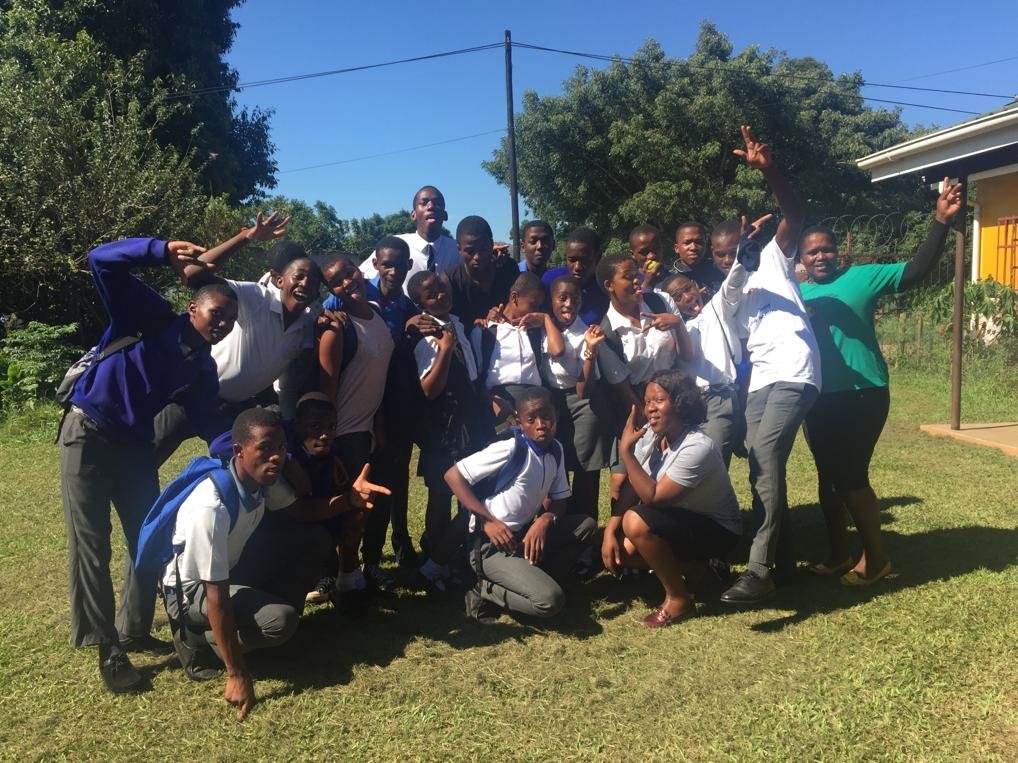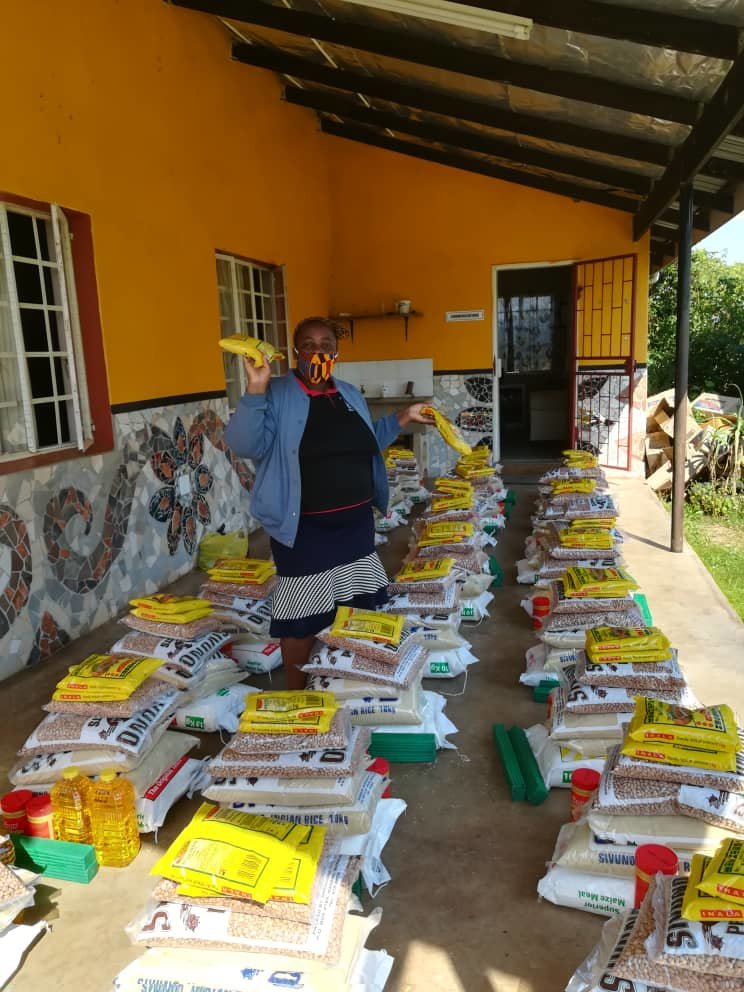 Attachments: