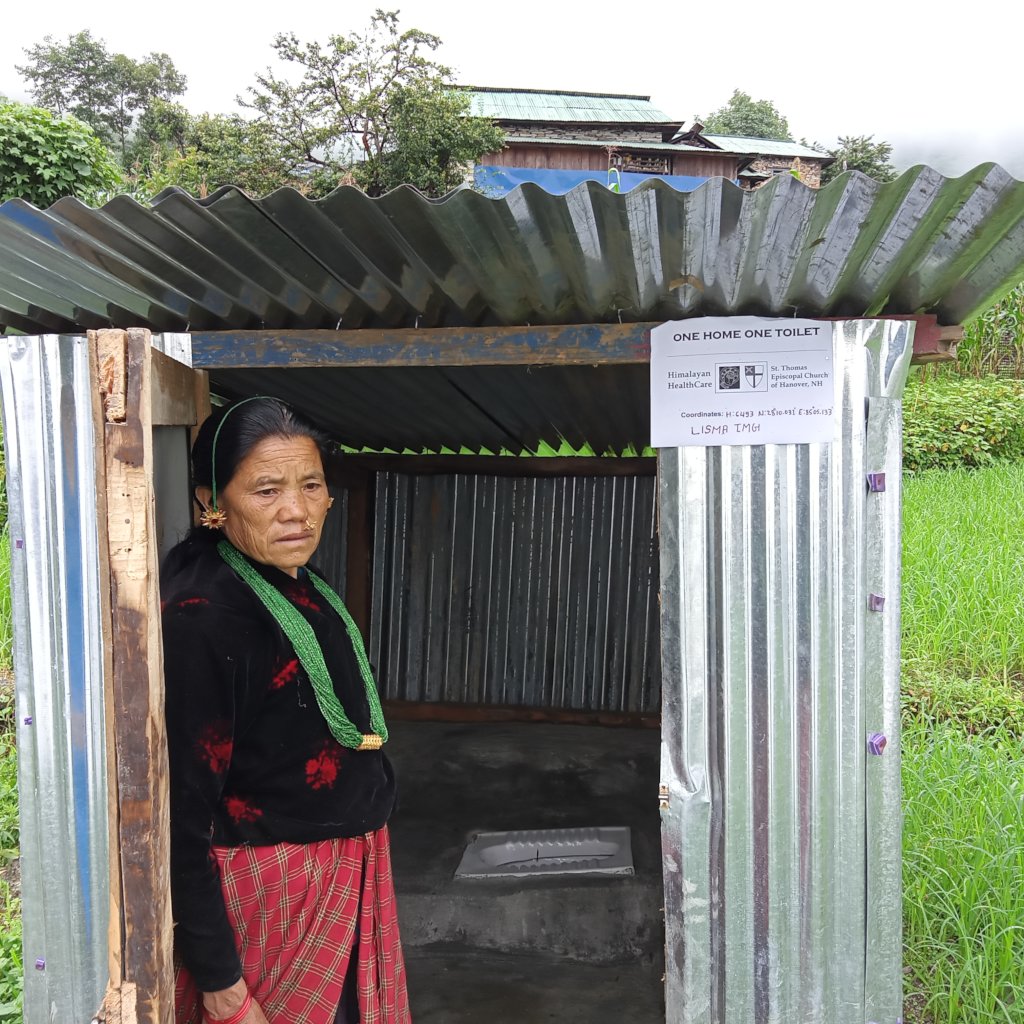 One Home One Toilet
Project Site:
Shertung Village, Ward 3 & 4 of Ruby Valley Rural Municipality in central Nepal where Himalayan HealthCare (HHC) works since 1992. Tamang and Dalit communities live in mountainous villages. There is no road and only minimal basic infrastructure.
Introduction
In remote mountainous villages of northern Dhading District, Tamang and Dalit (formerly "untouchable") community members live in extreme poverty, suffering long-term marginalization, the legacy of Nepal's caste system, lack of access to health care and neglect due to geographical isolation. This has been severely exacerbated by the devastation of the 2015 earthquake and the current pandemic.
Project Outcome:
Our target outcome is to save lives by preventing diseases, improve overall health outcomes and contribute to an improved standard of living as healthy community members have increased capacity to engage in educational and income-generating pursuits. Every household that has a sanitized toilet with septic tank reduces water/food contamination and increases public health. Installing toilets and training villagers is one of the most important public health steps we can take.
A related target outcome is safety: the ease of access of home toilets provides safety for vulnerable community members (e.g. children, elderly, those with physical disabilities) who no longer need to go into the forest where they face risks such as falling, heavy monsoon rains, encounters with wild animals or snakes, etc.
Local Partnership:
As stakeholders, the recipients provide their land and build their own toilets using local materials under HHC's supervision thus giving the recipients dignity and ownership. Materials not resourced locally like pipes, rebar, cement, fixtures, tin sheets, etc., was transported and provided by HHC through this grant.
Toilet Building Process:
The beneficiary submits an application for a toilet and when confirmed begins to build the toilet building (housing) and the septic tank using HHC's specification. Locally resourced rocks are used for the walls and wood for the rafters and the door. Once the building is completed, HHC supervisors/technicians inspect and then provide a coupon to access toilet pan, pipes, cement, rebar, tin sheets and other fitting materials from the nearest hardware store in Dhundurey which is two days walk away. The hardware store is paid in advance by HHC through the grant. HHC technicians help the beneficiary make the cemented septic tank cover and also to correctly position the toilet pan. It takes at least three months of hard labor to complete a toilet.
Project Beneficiaries:
A total of 108 people from 20 households directly benefited from the 20 toilets built including 71 children. More than 5,000 community members of Shertung village will also be protected from fly-borne diseases like typhoid, cholera, dysentery, etc.
Please see table of beneficiaries attched.
Project Effectiveness and Sustainability:
Since the toilet project is ongoing, its effectiveness is self-evident. Our community-based, trained local supervisors check for open-defecation around the recipient households which should decrease automatically as the new toilets quickly become convenient and a way of life for the family especially the children, old people and the sick. Toilet in this region now is a status-symbol giving pride to the recipient family and also saving lives.
Delays and Challenges:
Supply of construction materials is difficult because of the temporary dirt road in this region which goes only part way up the valley from which point the purchased toilet materials are carried by porters or mules for two days. Coordinating this transfer and helping goods reach the recipients is time-taking and difficult but HHC has 28 years of experience in this difficult region and the local staff has been both efficient and timely.
The pandemic and the national lockdown delayed the project by 10 months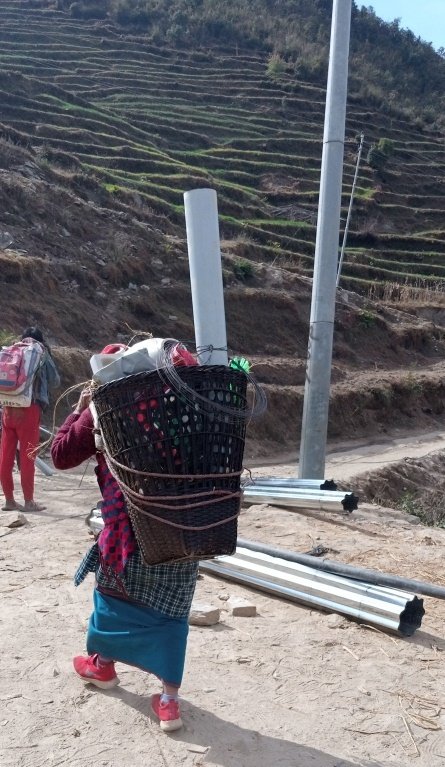 Attachments: