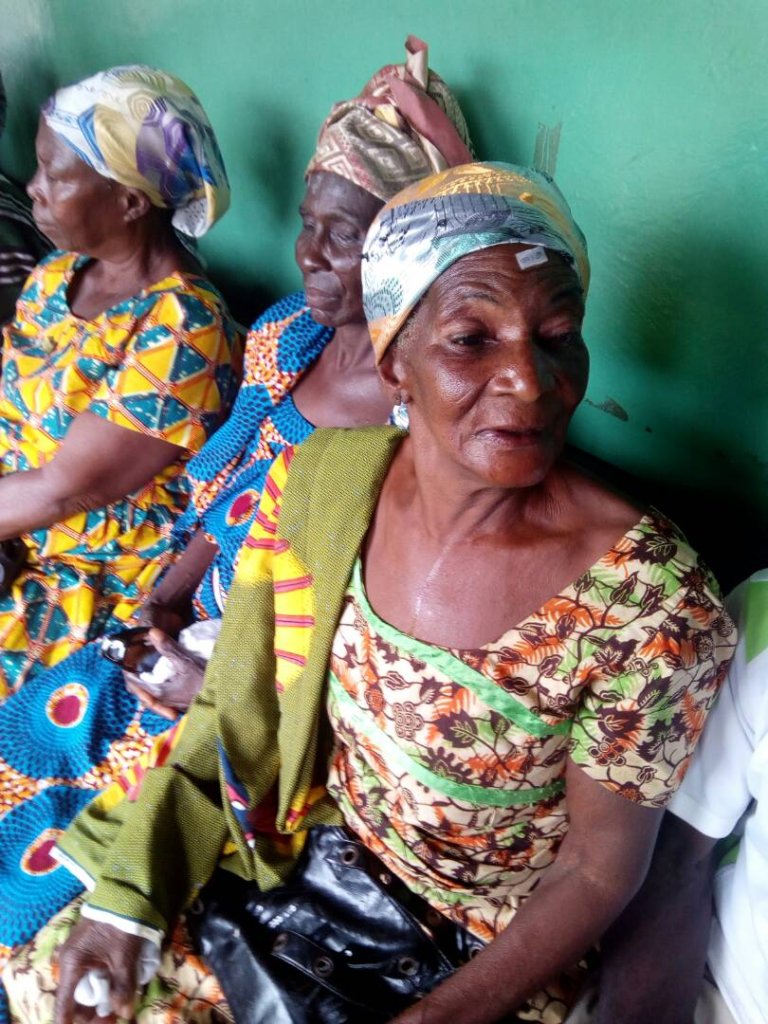 HCP Partners complete two successful cataract campaigns in Ghana, providing 269 sight restoring procedures
In May, HCP partner Komfo Anokye Teaching Hospital (KATH) and the Holy Family Hospital organized a five day cataract surgical outreach campaign in Techiman, Ghana where 232 cataract surgeries were performed. Individuals served ranged from 7 to 97 years of age, including 26 year old Janet from Kofoso located in the Kintampo South Constituency of Ghana. Janet's sight was restored after living with cataracts in both eyes for 10 years and being told she would never see again.
The Holy Family Hospital is part of the National Catholic Health Service (NCHS) and also a member of Christian Health Association of Ghana (CHAG). The hospital has a staff of 357 various medical and administrative professionals with 198 beds. This is the hospital's third outreach of the year with plans for further outreach, "It is our wish that together we can work towards making this project bigger and better," Edgard, KATH Eye Center Records Keeper.
The next HCP-supported campaign was organized by Tamale Teaching Hospital with the Mathias Catholic Hospital in Yeji, Ghana from July 9 - 14 providing 37 cataract surgeries. Yeji is a town located along the Volta River in the Atebubu District in the Brong Ahafo Region of Ghana. Because of the proximity to the Volta River, difficult to reach populations located along the water were accessed in this maiden effort, which sometimes required boats to get to villages to conduct cataract screenings.
With the combined efforts in Techiman and Yeji a total of 269 successful sight restoring procedures were recently performed. In the past couple years, HCP has expanded its reach in Ghana to include partnerships with the Tamale Teaching Hospital in the Northern region, the Korle Bu Teaching Hospital in Accra and Operation Eyesight Universal, a Canadian INGO also working to reduce needless blindness in Ghana. For more information on our work in Ghana click here.