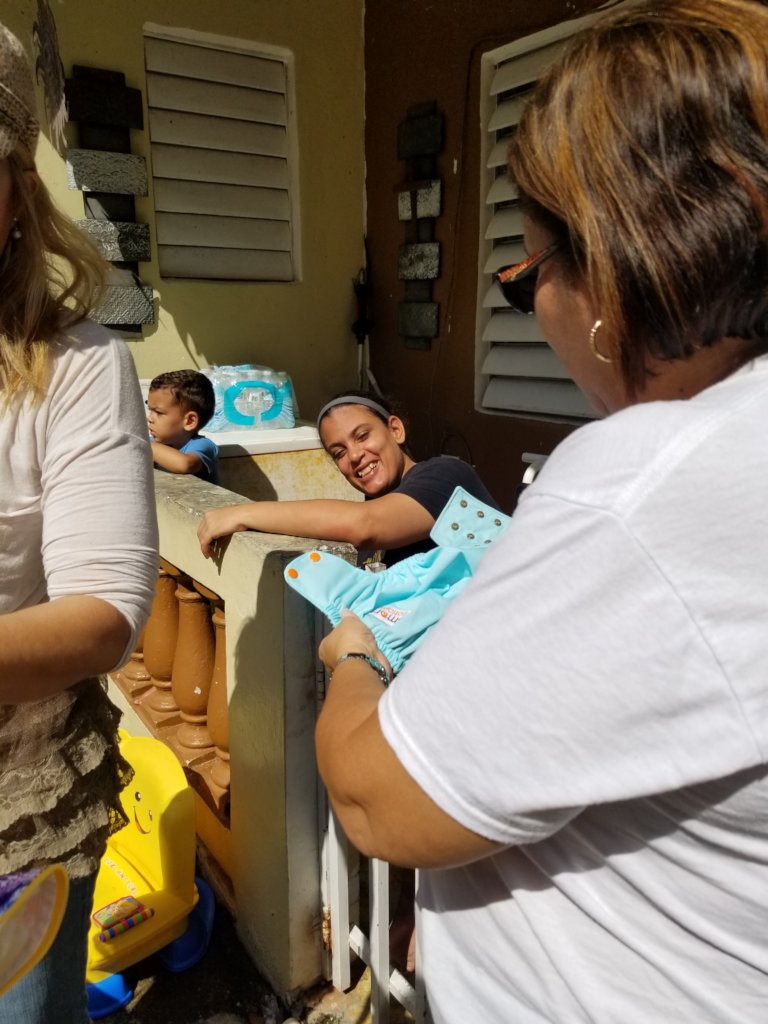 As I write this, I'm in Puerto Rico working alongside our partners distributing diapers. It's been 5 months since Hurricane Maria, and so much devastation remains. Many are still without power, and rely on generators or go without. Electrical crews from all across the United States are here, working 7 days a week. Poco a poco (little by little), recovery is happening.
We've been working with remote mountain communities that have been beyond the grasp of FEMA. Access is very challenging, up steep mountain roads. These roads are so narrow, and so steep that many vehicles can't climb. Our pickup truck was able to make it, and other vehicles could not. These communities may never receive power again, and the families are very poor. Each family we met was so greatful for assistance and to know they are not alone and not forgotten. The biggest need was for adult diapers. Many elderly people live up in the mountains, and are cared for by family and neighbors.
Juan is one of many who received diapers because of you. He is a Veteran. Today, he is still without power, and struggles to afford ice and gas. He was so grateful for the cloth diapers, which provide a long term solution to his personal care needs. He is very grateful for your help, and wants to share his thanks.
"Thank you, blessed be." ~ Juan, U.S. Veteran and Diaper Recipient
Thank you for helping Juan, and others just like him.
~ Stephanie
Links: