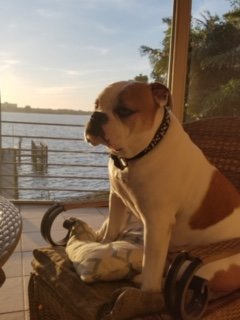 Hello to our amazing donors! We hope your 2019 is excellent so far. We, at Sugar's Gift™, have a lot to report to you for this quarter. I always have mixed feelings about saying we are becoming very busy helping all those Little Angels cross the Rainbow Bridge from home. I am so glad we can help them and their owners, but it is also so sad to think of the number of Little Angels who are crossing the Rainbow Bridge. I suppose that is the nature of our organization, though.
First, we thank all of you for your generous donations for 2019 so far! Many of you are helping us with the 100% matching funds we will receive for monthly (recurring) donations for 2019 and we appreciate you more than you'll ever know. Abby, Lisa, Lynn Jim, Myrna, Monica, Cindy and about 6 anonymous donors have all begun to help us with the matching donations. As long as you give 4 donations in a row through monthly donations, those will qualify for a 100% match up to $200 per month. It really means that we can help twice the Little Angels cross the Rainbow Bridge from home, so we thank you from the bottom of our hearts.
As of today, we are now in Vacaville, CA and are expanding into the Bay Area in CA, as well! Stay tuned for more information and details on events we are planning in Florida and California this year! Welcome Kelly E to our organization in our West Coast Office. We are also looking at expanding into Austin, TX soon.
Now for the latest report for the Little Angels whom we have helped this year so far so you can see how your donations are being used. Remember 98% of your donations go directly to our mission. Our overhead is kept very small intentionally to allow your donations to go directly toward the costs of helping the Little Angels.
As we always do, we like to state our mission here and the reasons you wonderful donors have donated your hard-earned money to us.:
Sugar's Gift, Inc.: Our mission is to provide hospice, euthanasia and end-of-life veterinary services for terminally ill pets in their own homes. This allows them a comfortable, peaceful setting, where they have lived and been loved, to cross over the Rainbow Bridge with dignity. Our services overcome conditions that could be due to the pet's inability to be moved or treated at a facility, or due to the owner's inability to leave the home. Our services also include those individuals who can afford veterinary care but prefer to donate to an organization that can help their pets cross the Rainbow Bridge from home with comfort, dignity and peace.
Our 10-year old Yorkie, Sugar, passed away from pancreatic cancer in 2013. We made sure she crossed over the Rainbow Bridge from home with comfort, dignity and peace. Sugar's Gift to your Little Angel is to allow them the same privilege: Sugar is helping them cross over the Rainbow Bridge from home, with the help from others who have donated funds to make that happen. Every Little Angel should be able to spend their last moments in the place they are most comfortable – at home.
SUGAR'S GIFT, INC. is the only non-profit, 501(c)(3) organization in the country whose mission is to help terminally ill pets cross over the Rainbow Bridge from home with comfort, dignity and peace.
I am going to include all of those babies we have helped since December 2018, when we helped 3 babies. However, in February and March of 2019 alone, we have helped over 17 babies cross the Rainbow Bridge from home and we have several more to help this coming week. As I said in my initial paragraph, we are becoming very busy, and we are so happy we can help the babies and their owners. We also have more Little Angels scheduled this coming week, and those babies will be detailed in our next report….
We have a new veterinarian who is helping us with most of our Rainbow Crossings. Her name is Dr. Wendy and she is amazing. Some of you have met her, and I know you will agree. Her compassion is unparalleled, and her mission is all about the babies. We love Dr. Wendy and her 2 assistants, Brooke and Kandy!
In December, we helped Katchka, who was suddenly ill, and her family has 5 more babies (4 pups and a kittie) and has one of the biggest hearts I've ever known. We helped Kahlua, who was a beautiful girl who was loved so much by her family. RIP, Kahlua baby.
We also helped Wiley in December, who was truly a member of the family. Wiley helped with foster children, students….just everyone loved Wiley and we were honored to help him cross the Bridge.
In February and March of 2019, we have helped the following Little Angels cross the Bridge….
Shamus and Maxwell – both of these babies grew up together and had to cross the Bridge together because of their health problems. RIP both Maxwell and Shamus. Both of your mommies miss you terribly.
Daisy – she was the apple of her Mom's eye. Daisy, RIP at the Bridge with my Sugar Bear and we all meet again….
Bella – tragically, Bella's Mom and Dad not only lost their sweet Bella when we helped her cross the Bridge, but they also lost little Ewok only a few days before we helped Bella cross over.

What a sad time for Bella's family.
Lennie – Lennie was such a major part of their family.

His Mom is one of our true angels and is paying it forward with a GlobalGiving match to help more babies with very generous donations.

Thank you, Lennie's Mom….
Kedi – what a treasure to her family - she is sorely missed.

Her Dad wrote a wonderful testimonial which I have posted on our website.

He is very instrumental in others finding us and we have helped more babies since his testimonial was posted on Next Door.

Kedi's family is paying it forward at GlobalGiving for the match to help more babies.
Chaco – what a wonderful big baby!

He is at the Rainbow Bridge with more than 1,200 kittles his Mom has rescued over the years….
Red – he was in so much pain, and he is now at peace because we could help him.

What a beautiful boy….
Sonja – Another big sweet baby that will be missed by his family.

We are so sorry for your loss.
Jordan – what a terrific family and they have saved so many babies. Jordan has joined all his other brothers and sister at the Bridge….
Henry – we helped all 140 lbs of Henry cross the Bridge. His family is distraught and are searching now for a new Mastiff puppy to give all that love to and, believe me, they will. I was honored to be with the family when Henry crossed over.
Kitty – little Kitty was everything to her Mom and we were privileged to help Kitty cross the Bridge from home.
Xia – little 10 mo old Xia had so many health problems, and we are sorry she had so much at such a young age.
Java – This little poodle was the most loved dog and his Mom and Dad are so sad at his passing.

They are angels to us and donating to help others.

They are not only helping us with a match on GlobalGiving, but they are also donating their stroller for another Little Angel who needs it.
Sweetheart – when Sweethearts Mom and Dad passed away, their son took her and gave her a wonderful life until it was time to cross the Bridge.

Thank you for loving her.
Bella – what a sweet little 15-yr old Yorkie.

Bella had some health problems that prevented her from staying with the family that loved her so very much.

We are thankful that you gave her a wonderful home and so much love for so long,
Hershey – such a wonderful little guy was just not himself anymore at age 18.

We are helping him across the Bridge this week.
Poppy in MI - by supplying a beautiful urn and a Rainbow Bridge frame, as his Mom is a friend of one of our pet owners in Florida.

His passing was very unexpected….
So, we've been busy using your generous donations. As you know, our goal is to help one pet per day cross over the Rainbow Bridge with comfort, dignity and peace. It costs us approximately $1,000 to help one pet. We expect that once our presence is known, we will need to fund one pet per day each in each area of service. By the end of 2020, we hope to be not only in the Sarasota/Bradenton region, but also in all of FL, as well as the Bay Area of CA and perhaps, the Austin, TX area. Then, by the end of year 2022, we want to be nationwide.
And, don't forget to contact us about Pet Trusts! We can help in several ways. Your Angels need to be included in your estate planning….
If you are not on our email list for our newsletters, please let us know if you would like to be added.
Thank you, again, for your support for Sugar's Gift - but, more importantly, thank you for helping all the angels who really need your funding to help them cross the Rainbow Bridge with comfort, dignity and peace. Again, please feel free to share our information with your family and friends, or anyone who loves their babies as much as we do.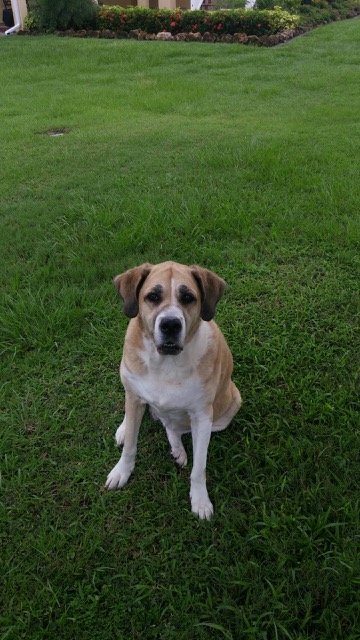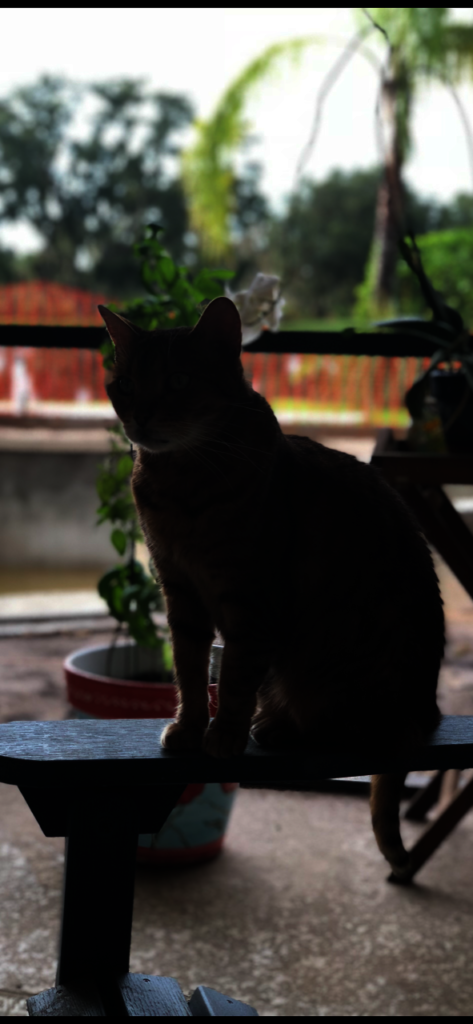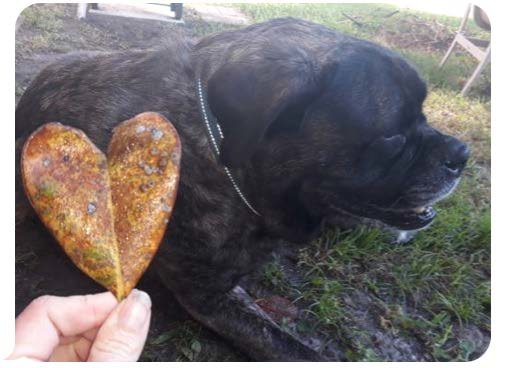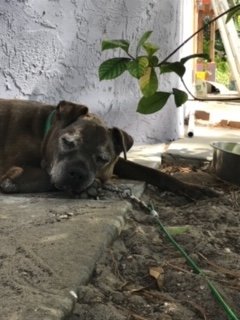 Links: