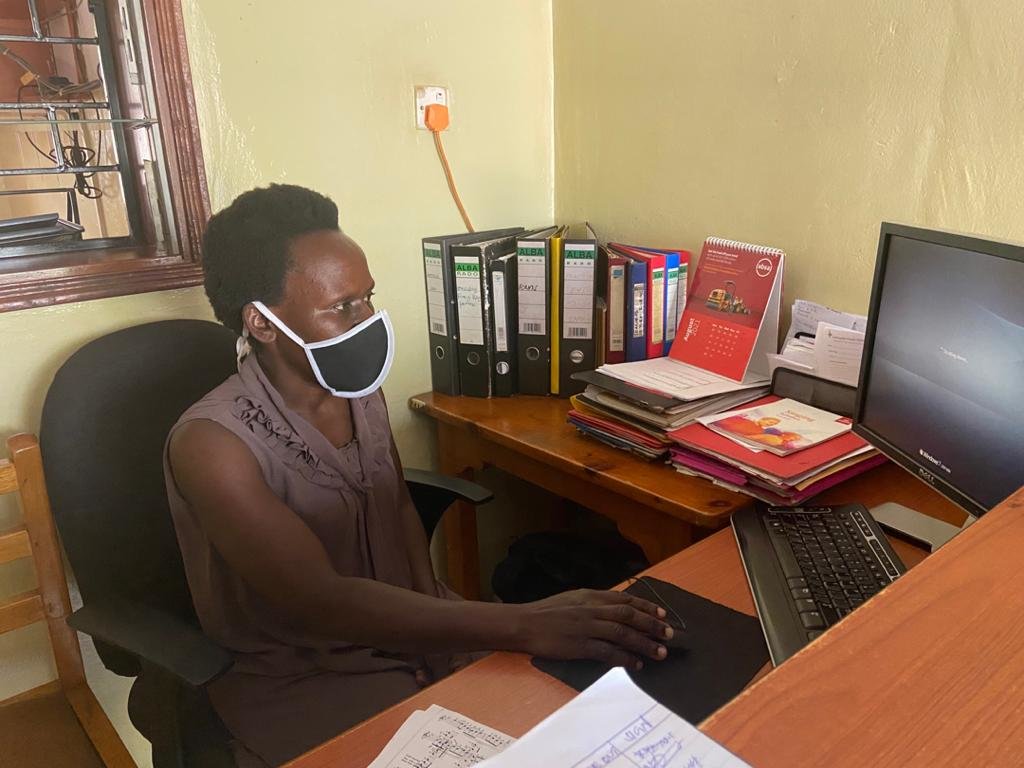 To our Supporters.
Greetings to you from a very quiet Kampala Music School. Since January, we believed we were on course with things opening up. However, much to our disappointment, Uganda entered into a second wave of COVID-19 infections in late April and through May. As a result, the school's opening had to be reversed quickly, despite adherence to the Standard Operating Procedures, under which KMS had resumed doing Orchestra and Other programmes.
At first, there were 12days of partial lockdown where offices were directed to work with 20% staff capacity. One to one lessons were able to continue in this phase. However, when the announcement was made that we would be going into a full lockdown from the 18th June, 2021, all music lessons fully went back online.
Schools were ordered to be shut down, and in-person learning was stopped. However, schools were allowed to continue for virtual learning and teaching. When the resumption of in-person learning is still unclear, as we await government guidance on this.
The disruption to KMS operations was massive, almost as significant as the first lockdown. Further, we found that the same students who were unable to take lessons before have not been able to do so again.
Students who had entered for performance grade exams, a new offering by the ABRSM, had to drop out once the total lockdown was imposed. The assumption that students would be able to do these exams from home was made by the ABRSM without thinking about the realities in Uganda, where few students have access to a piano in their homes. Some candidates would have to walk to Kampala Music School to record their exams, something that took some candidates who were able to do so, 1-2 hours either way. Many would miss these exams, and in some cases, at least postpone them till a time when this would be possible.
To add on to all this grief, a member of the KMS fraternity would lose his life to COVID-19. Mr Laboke was part of a core of teachers who were trained by one of our Founders, Mrs Carr. KMS would like to reach out to supporters to support his children and further their musical progress. Although slightly outside the scope of this report, we would like to appeal to our supporters in general to support the Laboke children, To enable them to fulfil their musical potential having lost their father, Mr. C K Laboke.
Atim is a 16 year old who has a passion for studying music up to the highest grade and is determined to do so as she would like to become a music producer and Composer. With her father passing away, her mother could not afford music lessons. Her father was her teacher, catering for all her music needs. She has previously done her ABRSM Grade 1 and 3 Practical and Grade 2 Theory exams.
She is has started having her lessons online and currently working on ABRSM Performance grade 4 and Grade 3 Theory.
Akena, is a15 years old boy aspiring to be in music production in future. He is a brother to Ruth and in his own words, "Music was brought into my life by my DAD who taught me everything I know and what excites me about music is when I am listening to it, I feel inner joy that I can't explain."
He is currently working towards his ABRSM Performance grade 2 and Grade 2 Theory.
The government of Uganda was able to give some relief to the staff and teachers at the beginning of the lockdown. This, however, was a one off grant, and the challenges continue.
Uganda is now back into partial lockdown mode, but if this extends further, more support will be needed for both teachers and admin staff, as the school cannot operate fully. In addition, with 2/3 of the school's population unable to access virtual lessons, most and fall behind in their music education, especially those who virtual education by any means is not possible anyway.
We thank you for your continued support and look to you to keep supporting KMS to enable us to continue the vital and critical work of Developing Talent and Changing lives.