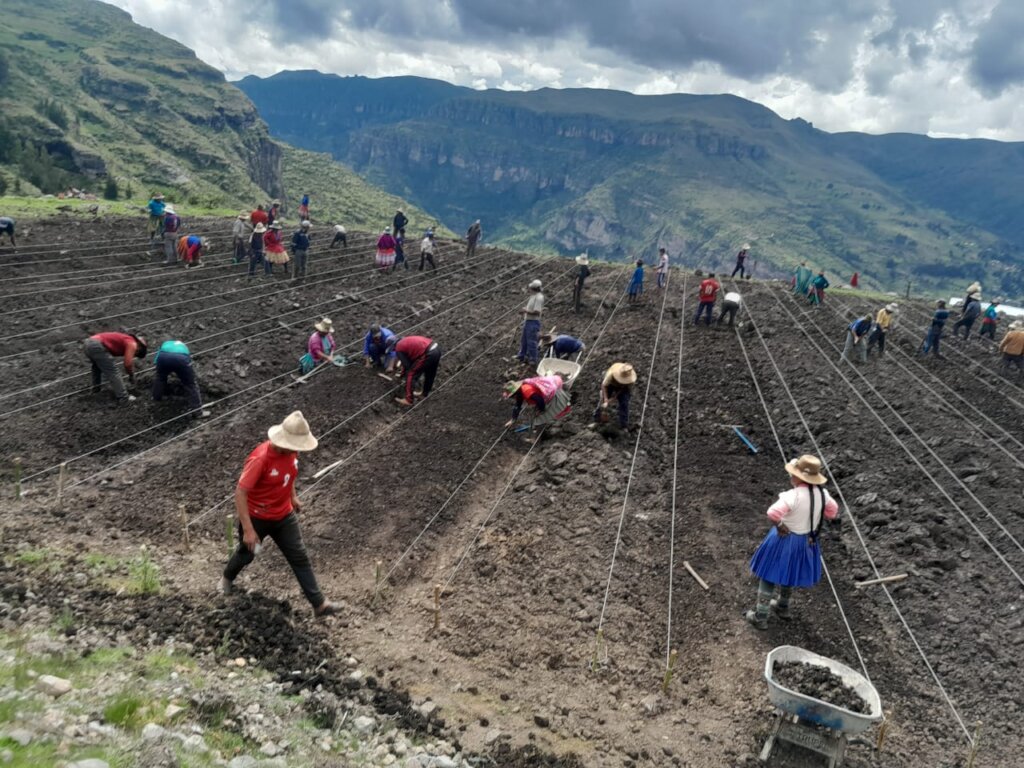 Dear donors,
We are very grateful for your continued support in this great Carbon Credits project, as we had told you in our last report, we have 2 scenarios for this type of project, the first focused on the existing pine plantations and the other project for new plantations.
These last months we have learned the model of this type of project, and we are working on the profile of the new plantations project, the design is aimed at 1600 families and 1600 hectares per year for 7 years continuous approx. The province selected for its location is Paruro, in 4 of its Districts, Huanoquite, Omacha, Accha and Ccapi.
The requirements of the pre-feasibility profile of the project have led us to give priority to aspects such as:
The identification of the 32 peasant communities as direct actors and governmental, civil society and business organisations as indirect actors.
We are carrying out a public consultation on the project, informing about its positive and negative impacts. This activity aims to obtain Free, Prior and Informed Consent on the implementation of the project, as well as to establish a mechanism for consultation, input, complaints and grievances. The activity has been very well received by the rural communities, who have given their approval and made proposals for areas to establish nurseries and plantations.
We have given continuous accompaniment and training to the peasant communities on the step-by-step steps to follow in order to have their organisations in force as legal entities and on the ownership of the land under Peruvian law.
Another important aspect has been to know the opinion and recommendations on the project that could generate the National Forestry and Wildlife Service, the Ministry of Environment and the Regional Government of Cusco among other stakeholders, we are currently awaiting a response.
In the field we are in the middle of the construction of the nurseries. The team of Pachamama Raymi together with the families are working on the preparation of the land and the substrate so that they have the best conditions and allow an excellent production of seedlings.
- We are grateful to find ourselves in a situation that allows us to continue serving the farming families.
- We hope to continue counting on your generosity and to continue sowing prosperity!
- Help us with your donation, tell your loved ones about our project, let's Sow Prosperity!
BLESSINGS
- TEAM PACHAMAMA RAYMI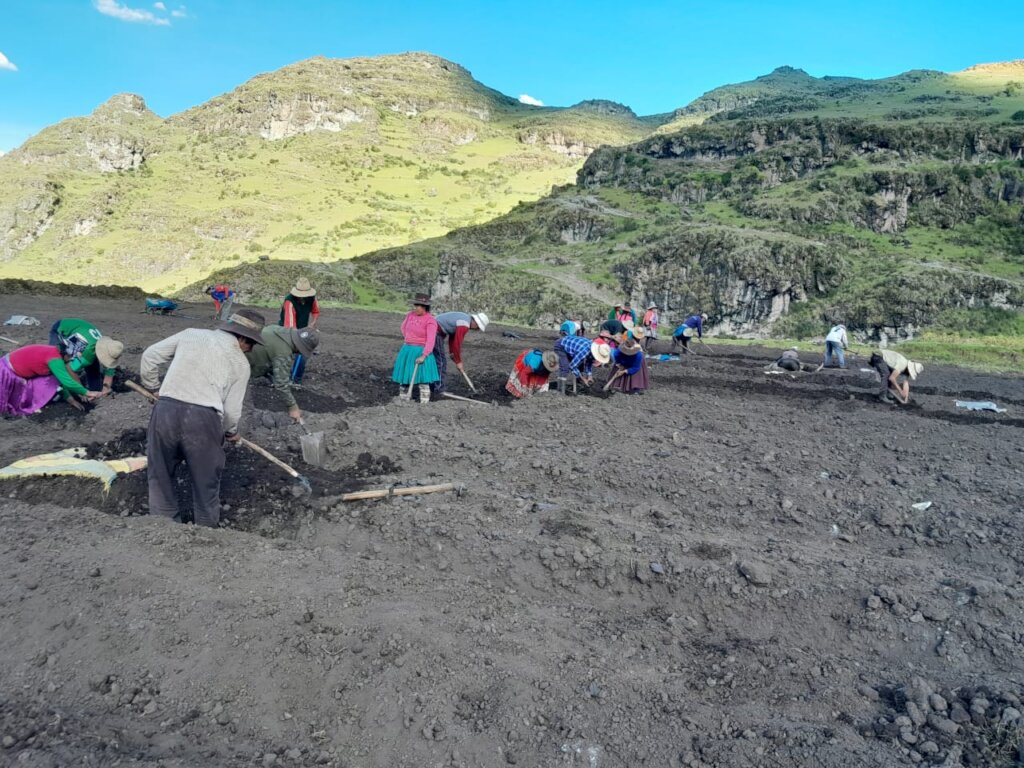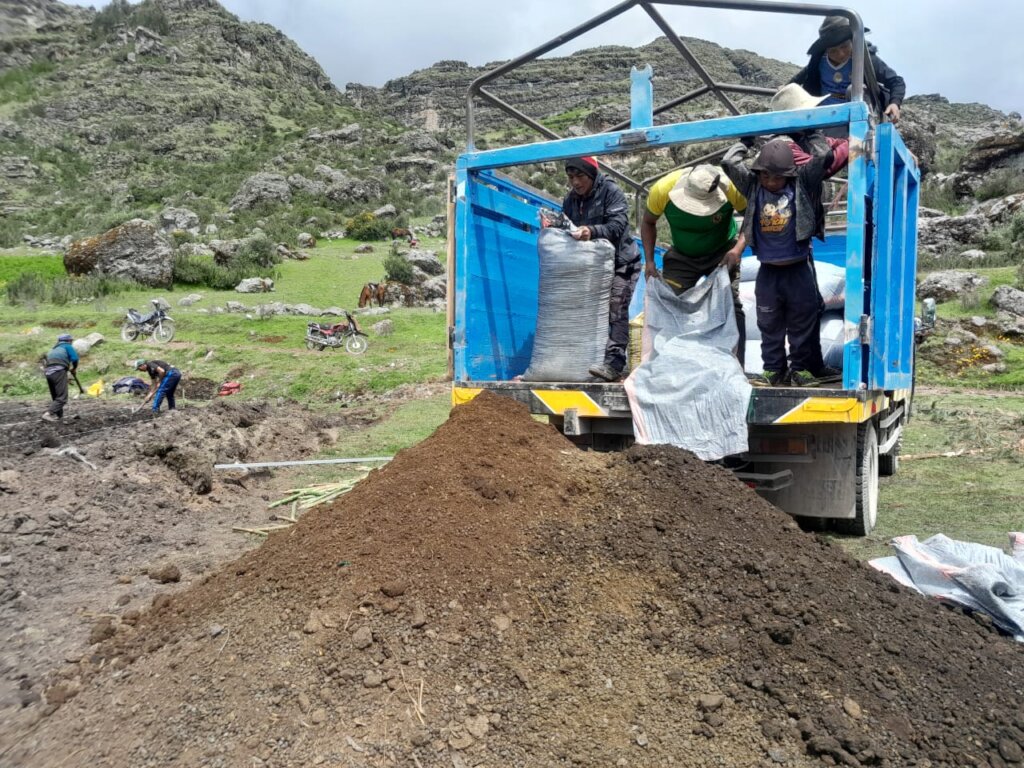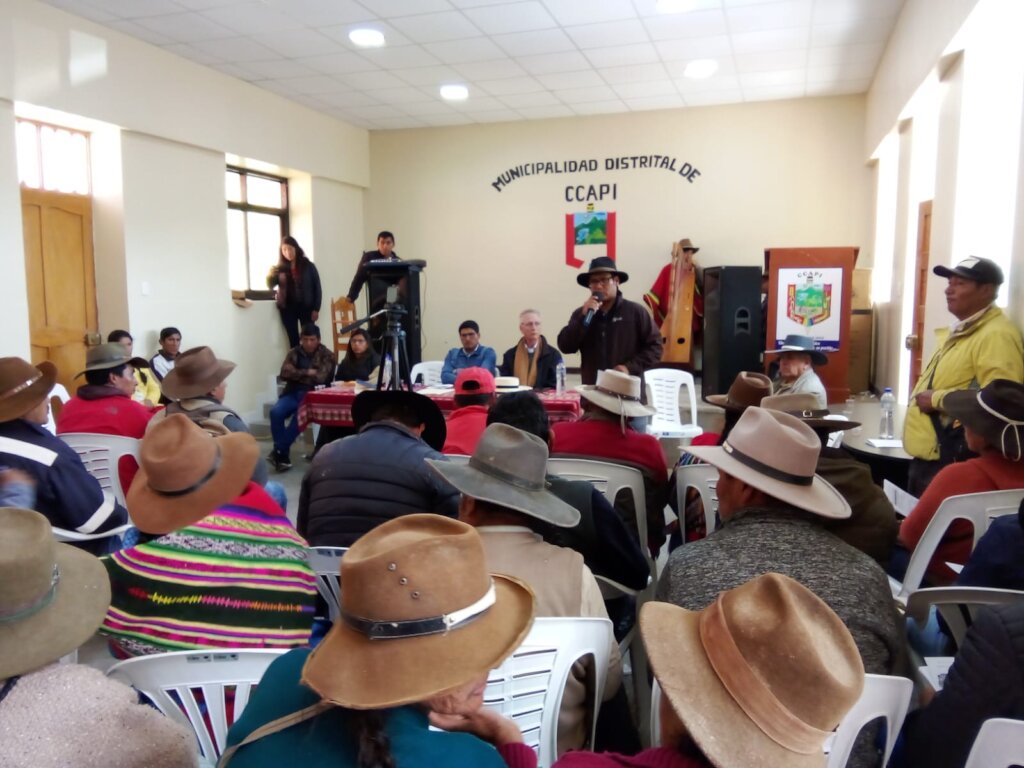 Attachments: