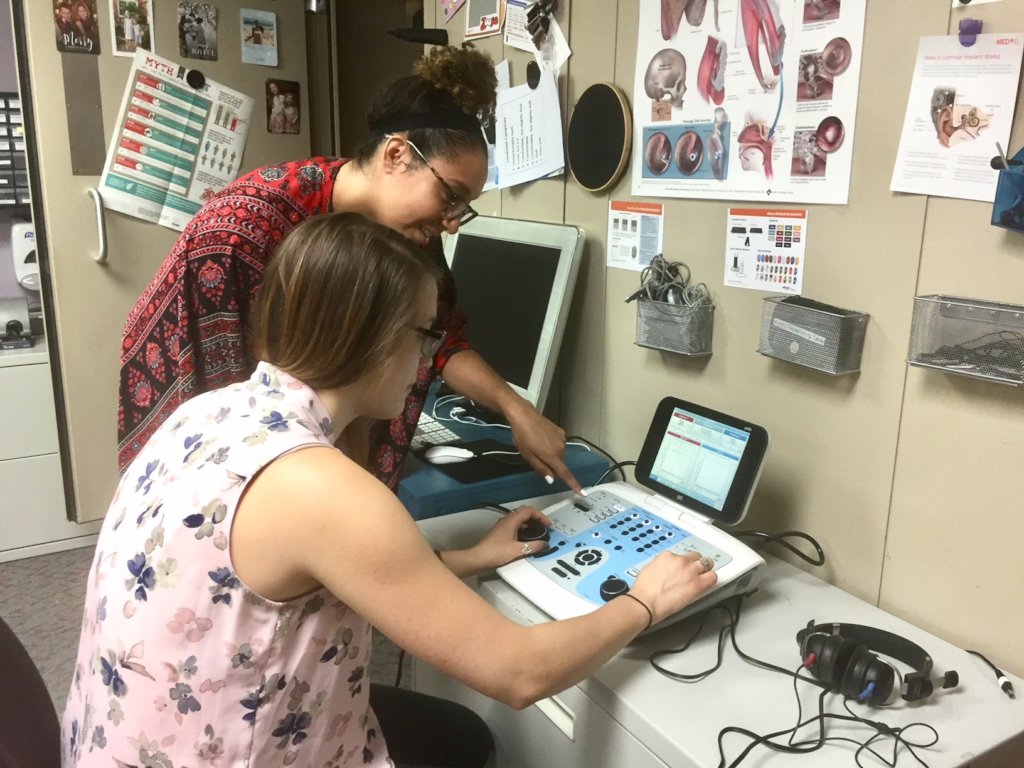 Chattering Children is very grateful to have participated in GlobalGiving's Accelerator program in March. It helped us reach new donors, increase our visibility and raise over $15,000 in support of our project to help At-risk Children with Hearing Loss. In April and May were we able to build on our fundraising success and will continue to do so in the coming months.
Upon receipt of the initial disbursement from GlobalGiving in May, Chattering Children ordered the equipment, totaling $15,010. In June, our audiologists received the equipment and were trained on how to use these state-of-the-art diagnostic tools.
Interacoustics VIOT Otoscope
GSI CORTI Diagnostic Otoscope
GSI Pello Audiometer + Speech Plus
This equipment will enable us to provide comprehensive hearing evaluations. We are presently reaching out and coordinating with programs that support disadvantaged children in Washington, DC where there is limited access to diagnostic equipment and follow up treatment. Chattering Children is currently partnering with National Center for Children and Families to conduct diagnostic hearing evaluations at one of their sites in June.
We will continue to report on the progress we make with this project and share stories of the children we are able to help. We couldn't have gotten this far without the contributions many donors like you. We are grateful for the widening circle of our community. We hope that you will remain interested and supportive of our efforts to help children with hearing loss. Your gift will help these children thrive!