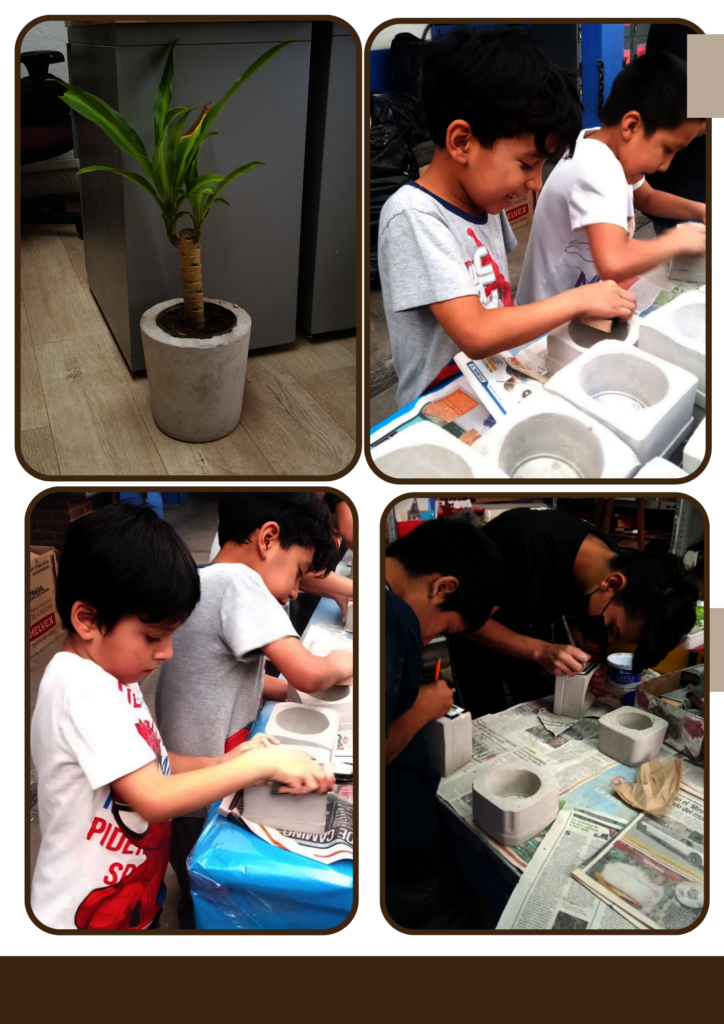 Los niños de PACO continúan con su desarrollo.
Durante este año, los niños de PACO han aprendido muchas cosas y han desarrollado diversas herramientas para su futuro. Son tiempos de exámenes, sabemos que tendrán un gran desempeño. Además de acudir a una escuela formal, los niños reciben acompañamiento académico, debido a que ellos no tienen redes de apoyo que les orienten en sus tareas, dudas y trabajos, los maestros de PACO ponen todo su empeño para realizar esta labor. Gracias a ello, actualmente no contamos con casos de reprobación o abandono escolar, el promedio escolar se sitúa en 9 y próximamente más niños ingresarán a una escuela de alto rendimiento para desarrollar sus habilidades. En estos meses hemos recibido a más niños en la institución, algunos de ellos están en una situación de rezago educativo, ello debido a sus condiciones de vulnerabilidad o abandono, pero estamos haciendo todo lo posible para que puedan aprender y desarrollar sus talentos. Algunos de están mejorando sus habilidades de lectura y aritmética, te informaremos de su avance. También te queremos informar que los niños han retomado sus clases de natación los días sábado, una actividad que disfrutan mucho y que extrañaban en los tiempos de contingencia. Por último, te compartimos que el taller de manualidades ha puesto en marcha un curso para los niños de elaboración de macetas, con ello fomentamos el cuidado del medio ambiente, la cultura del reciclaje y la importancia de cuidar a un ser vivo. Si gustas puedes mandar un mensaje para conocer más.
Recuerda que tu donativo es muy importante para poder continuar con nuestra misión, por favor corre la voz sobre la gran labor de PACO.
Muchas gracias
El equipo de PACO, I.A.P.
The children of the PACO institution continue with their development.
During this year, the children of PACO have learned many things and have developed various tools for their future. It's exam times, we know they will have a great performance. In addition to going to a formal school, the children receive academic support, because they do not have support networks to guide them in their tasks, doubts and work, PACO teachers put all their efforts to carry out this work. Thanks to this, we currently have no cases of failing or dropping out of school, the school average stands at 9 and soon more children will enter a high-performance school to develop their skills. In these months we have received more children in the institution, some of them are in a situation of educational lag, due to their conditions of vulnerability or abandonment, but we are doing everything possible so that they can learn and develop their talents. Some of them are improving their reading and arithmetic skills, we will inform you of their progress. We also want to inform you that the children have resumed their swimming classes on Saturdays, an activity that they enjoy very much and that they missed in times of contingency. Finally, we share with you that the craft workshop has launched a course for children to make pots, with this we promote care for the environment, the culture of recycling and the importance of caring for a living being. If you like you can send a message to learn more.
Remember that your donation is very important to be able to continue with our mission, please spread the word about the great work of PACO.
Thank you very much
The PACO team, I.A.P.