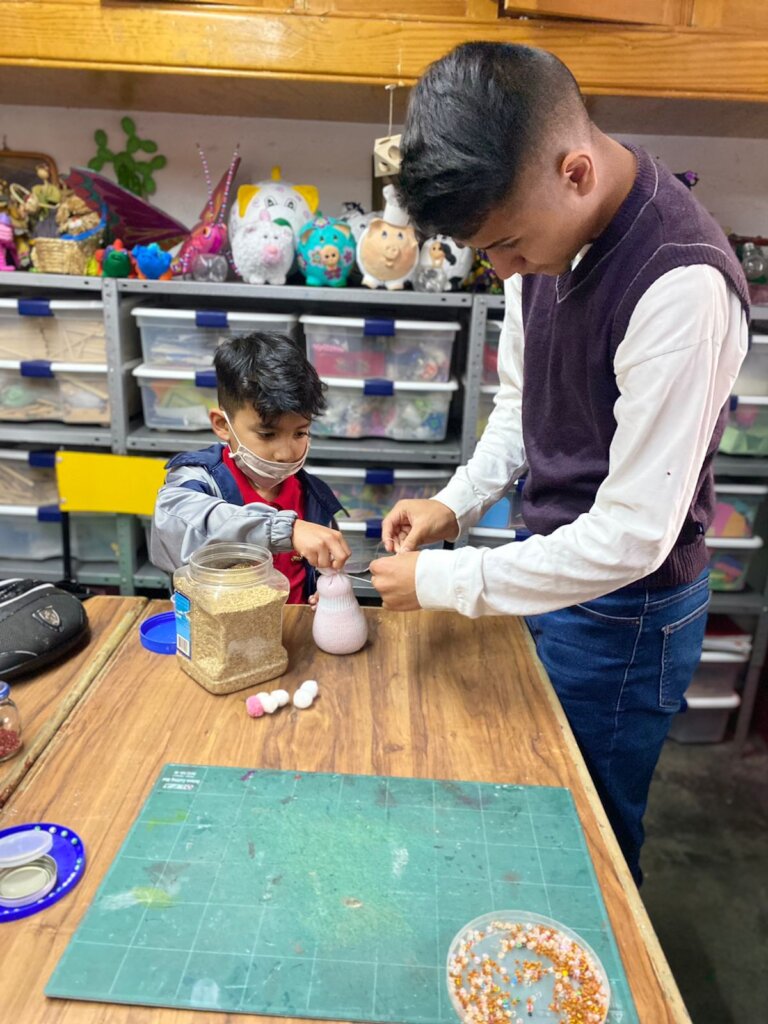 En
Dear ally, we begin a new year full of challenges, but also of many illusions. At PACO, IAP, we are very excited about the achievements we had in 2021 and we are prepared to do better during this 2022. The home program serves an average of 50 children and adolescents in situations of vulnerability and social abandonment. with which we offer quality services to children and adolescents who have been victims of violence and social abandonment, that is, who do not have family, institutional or governmental ties that allow them to freely exercise their Fundamental Human Rights. Our care model proposes a holistic vision of the comprehensive well-being of children and adolescents. We are convinced that correct human development depends on three dimensions: Biological, Psychological and Social. That is why our services are designed to attend to these dimensions of children who they have been limited in their integral development and in the free exercise of their human rights. His results for 2021 are: Healthy eating 3 times a day 98% in adequate nutritional status 2% with obesity Medical attention (Assessments and consultations) 154 consultations Promotion of sports and physical education 800 sessions taught 97% of users improved their physical conditions psychoemotional 100% of users attended in psychological and psychiatric consultations Quality education 100% of users enrolled in formal education 0% school dropout 0% school failure Training workshops 100% of users started and finished one of the three workshops Thank you very much for your enormous support, we hope to continue supporting children together and potentiate their talents, skills and abilities to make Mexico a better country.
Es
Estimado aliado, comenzamos un nuevo año lleno de retos, pero también de muchas ilusiones. En PACO, IAP, estamos muy emocionados por los logros que tuvimos en 2021 y estamos preparados para hacerlo mejor durante este 2022. El programa de casa hogar atiende a un promedio de 50 niños y adolescentes en situación de vulnerabilidad y abandono social. con el cual ofrecemos servicios de calidad a niños y adolescentes que han sido víctimas de violencia y abandono social, es decir, que no tienen vínculos familiares, institucionales o gubernamentales que les permitan ejercer libremente sus Derechos Humanos Fundamentales.
Nuestro modelo de atención plantea una visión holística del bienestar integral de niños y adolescentes, estamos convencidos de que el correcto desarrollo humano depende de tres dimensiones, Biológica, Psicología y Social, es por ello que nuestros servicios están diseñados para atender estas dimensiones de niños que han sido limitados en su desarrollo integral y en el libre ejercicio de sus derechos humanos.
Sus resultados para 2021 son:
Alimentación saludable 3 veces al día
98% en estado nutricional adecuado
2% con obesidad
Atención médica (Valoraciones y consultas) 154 consultas
Fomento del deporte y educación física 800 sesiones impartidas
97% de usuarios mejoraron sus condiciones físicas
Psicoemocional
100% de usuarios atendidos en consultas psicológicas y psiquiátricas
Educación de calidad
100% de usuarios inscritos en la educación formal
0% de abandono escolar
0% de reprobación escolar
Talleres formativos
100% de usuarios iniciaron y terminaron alguno de los tres talleres
Muchas gracias por su enorme apoyo, esperamos seguir apoyando a los niños juntos y potencializar sus talentos, habilidades y capacidades para hacer de México un país mejor.