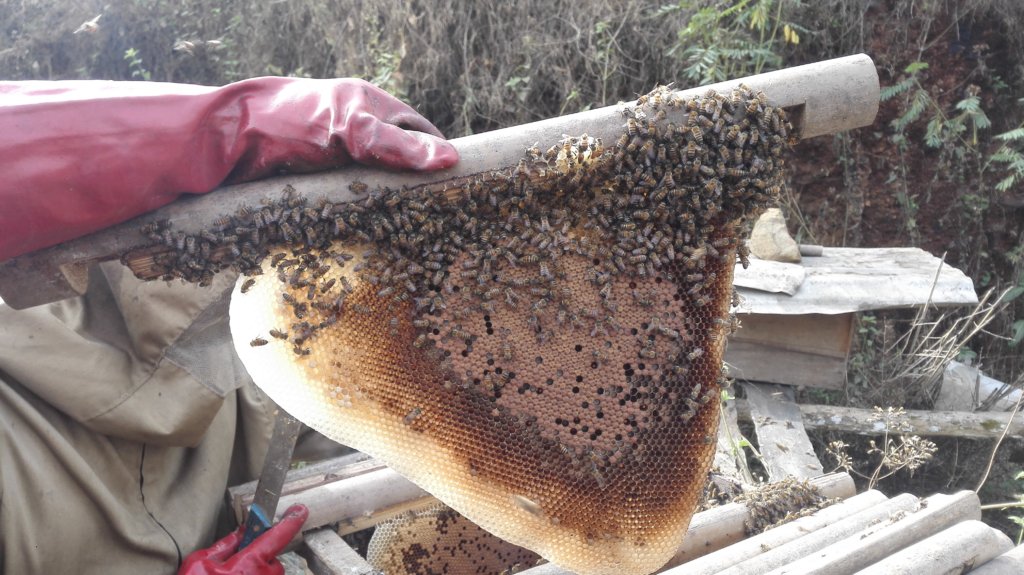 Beekeeping in Batibo Cameroon is gaining momentum beyond everyone's expectation. The enthusiasm and motivation by the youths of this community towards the bee farming sector clearly justify that Youths have now realized that protecting and keeping bees will enable them gain employment for themselves and become rural entrepreneurs. Formerly there were very few beekeepers in Batibo and today; they are about 20 well developed apiaries with well over 300 Kenyan top bar hives constructed and installed. Bees can now find good homes to live in where their health/lives is valued and protected.Beekeeping is a growing industry in Cameroon where demand for honey and honey by-products outstrips supply, keeping prices high. Royal Jelly and Wax, candles, hair and body lotion can also be sold through Beekeeping, and Bees increase the pollination rates and fecundity of flowering crops. it should be noted that a third of every food we eat depends on the pollinating services of bees .A community/nation and world without bees will lead to an agricultural ,economic and environmental disaters
In May 2017 CISEGD Cameroon delivered a 2-day training workshop on sustainable beekeeping and process of honey by products that trained 32 youths of Batibo Sub-Division in Momo Division the North West Region of Cameroon and provided them with material support like bee suits, bee hive using the generous funds donated via GlobalGiving. A bee farmer Cooperative known as the MOGHAMO BEE FARMERS COOPERATIVE (MBFC) was established.Youths in Batibo such as Elvise, Vincent ,Titus and many others come from poor farm families where agriculture is the only source for livelihood . With very limited employment opportunities these youths find it difficult supporting themselves and their families through small scale farming and informal business. Elvis , Vincent, Titus among many other youths now believe that investing in beekeeping and protecting bees " is a valuable sector/skill which will allow them to earn good money, increase crop yield even from a small piece of land" .Most of them have embark on a hunt for bee swarms located in forest tree trunks and branches to install in their constructed KTB Hives in their developed apiaries.
" I have developed an apiary of 60 hives 10 colonized hives are swarms that I collected from forest tree trunks and branches thanks to the skills gotten from the training. I am happy that I will be able to make a living for myself and my family as well as contribute to protect this valuable social insect (bees) thanks to the generous donations made via GlobalGiving said by Titus"
"13 out of 18 hives colonized in my apiary are swarms which I collected from forest tree trunks and branches. I even pay cattle Grazers to search for me bee colonies located in the grassland or forest and I have come to developed much passion for bees such that I spent almost every day in my apiary and work closely to bee hives without fear . I am confident that beekeeping will improve my livelihood and that of my family thanks to all the donations made through GlobalGiving" said Elvis
"In as much as I am involved in the collection of swarms from the forest to my developed apiary, I am happy that this training has provided me with the skills on how to integrate beekeeping component in my farming systems which I now experience in my cocoa , maize farm etc. Through this ; I will not only harvest honey or processed and sell its by-products but I will have an increase in crop yield which will increase my income and ensure food security for me and my family thanks to all the generous support made via GlobalGiving said by Mr. Vincent"
The high profits associated with Beekeeping will help improve both the quality and availability of education for children in Batibo as well as enhance livelihood for youths and families. This has generated a tremendous enthusiasm for the project from both youths and community leaders.
The establishment of the MOGHAMO BEE FARMERS COOPERATIVE (MBFC) is a big step forward for providing rural enterprise training, vocational skills and income for the youths of Batibo Sub-Division. a Community Revolving Fund(CRF) will be created in future to assist other community members and sustain the activities of the cooperative. Part of the income generated from the sells of honey and honey by-products will be invested in expanding the project, continued support via GlobalGiving will allow it to fully support this youths, trained community based trainers (training of trainers(TOT), allowing more and more Youths to continue to learn and become 'Rural Entrepreneurs'.
We would like to sincerely thank you for your generous donations made or to be made through Global Giving to COMMUNITY INITIATIVE FOR SUSTAINABLE ENVIRONMENT AND GENDER DEVELOPMENT (CISEGD). Every donation helps ensure that we can continue helping our community especially the youths.Until our project is fully funded, we will be sending you regular reports about our work. You'll know what your donation has helped fund, what accomplishments we have achieved and what our current needs are.We will continue to help members of the established cooperative gain more knowledge and skills, expand their developed apiaries ,support other members of the communities, plant more bee loving trees as well as process and market good quality honey and honey-by products.
We also regret the late submission of this report that was due to circumstances beyond our control and deeply apologize for the inconveniences this might have caused.
N/B A 3 days training was held on August 14th, 15th , and 16th 2017 that trained members of the Moghamo Bee Farmers Cooperative as training of trainers (TOT) in Sustainable Beekeeping. We will be submitting the report soon.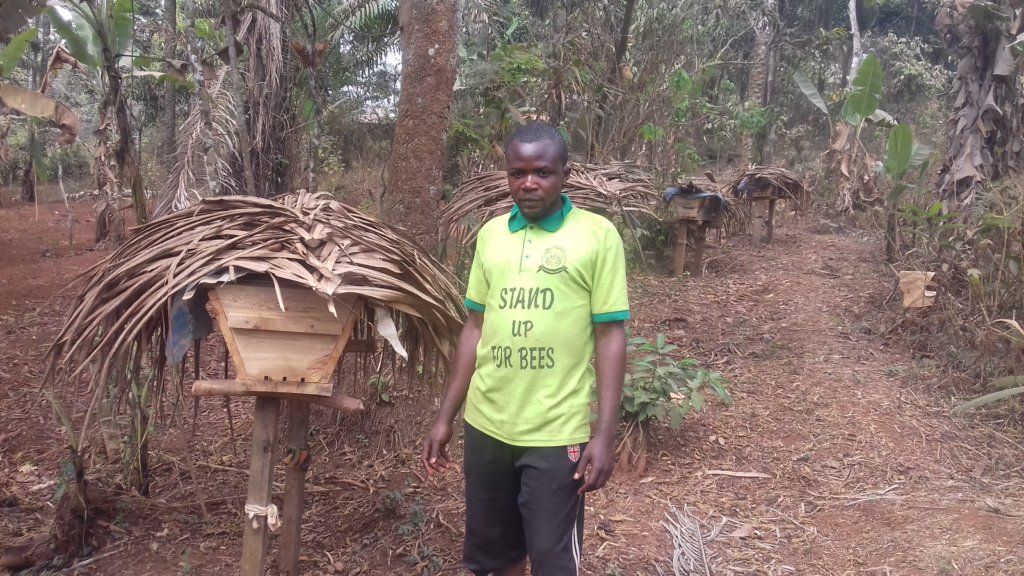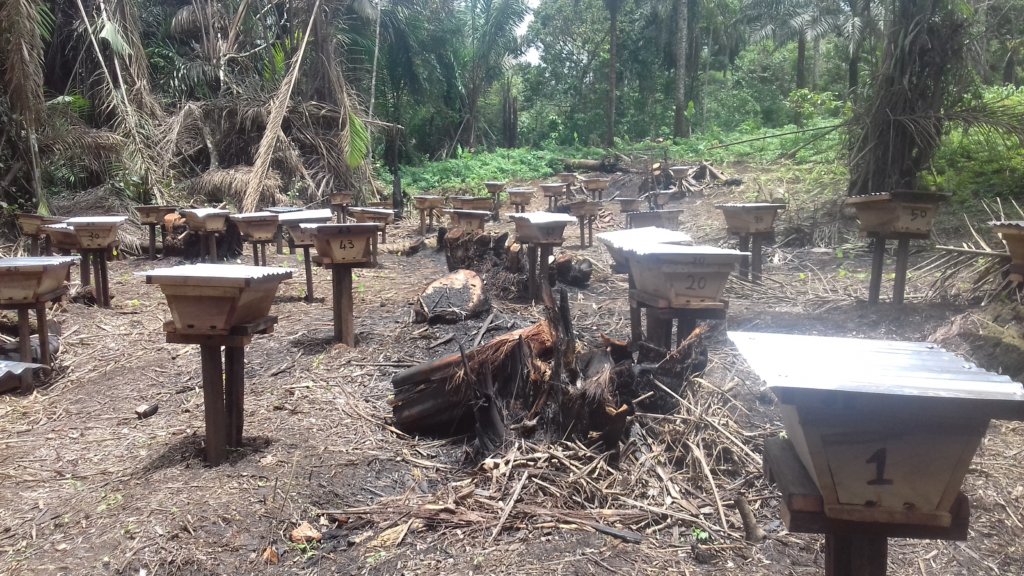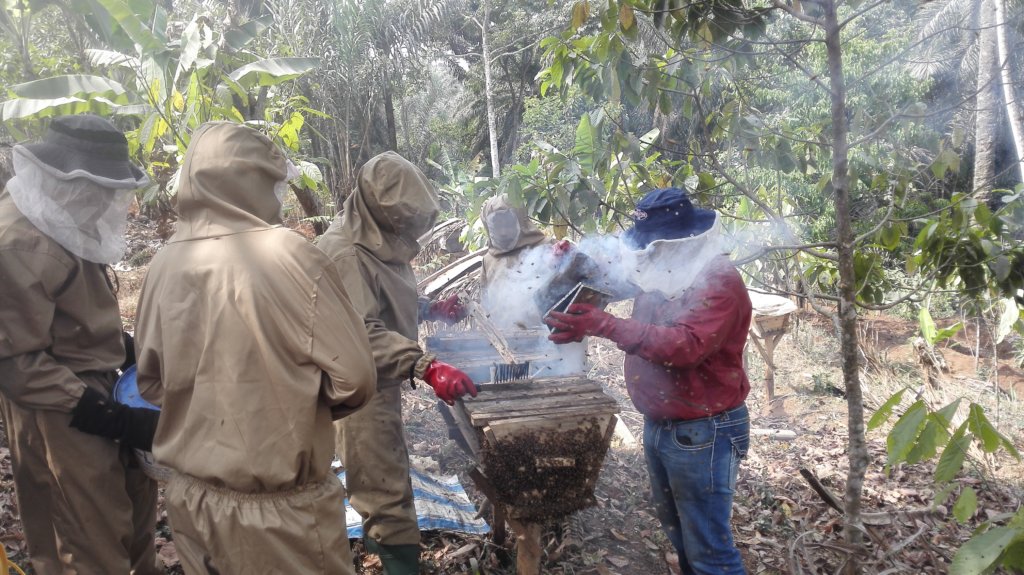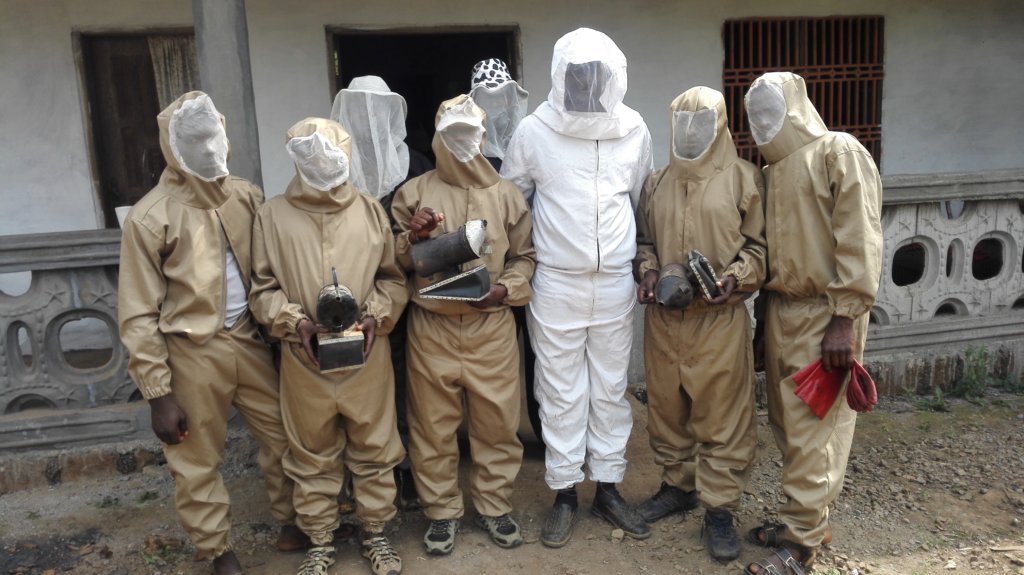 Links: