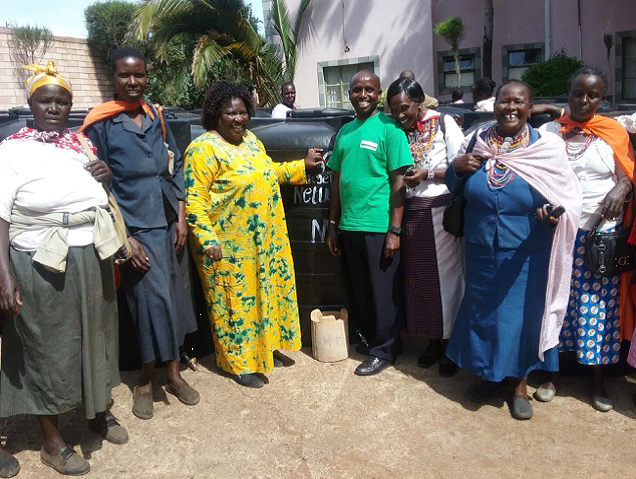 Food scarcity, medicinal plants withering away, animals dying, a lack of rain to nourish crops. These are just a few of the threats Indigenous women farmers in Kenya told us about, as they face relentless drought caused by climate change on a daily basis.
In rural Kenya where these women are from, these threats continue to wreak havoc on Indigenous families and communities. They struggle to survive. But thanks to your support, we're giving these women farmers the tools and training they need to adapt and survive. Here's a recent example of what you help make possible.
Just last month, our on-the-ground partners at the Indigenous Information Network (IIN) led a series of water protection and sanitation trainings for more than 100 women from Narok and West Pokot counties, two communities greatly impacted by drought.
With your support, the women at the training sessions learned important strategies to combat drought. Some of the tools they learned include how to plant trees as a natural protection for local water sources, how to harvest and store rainwater, how to decontaminate water so it's safe for drinking, and more. What's more, your support delivered 30 water storage tanks to women who participated in the trainings to bring back their communities!
Here are some photos from the trainings and water tank distribution!
Thank you so much for making this possible. With your support, women farmers in Kenya are learning to combat climate change and to ensure their families' survival.
All photo credits (c) Indigenous Information Network