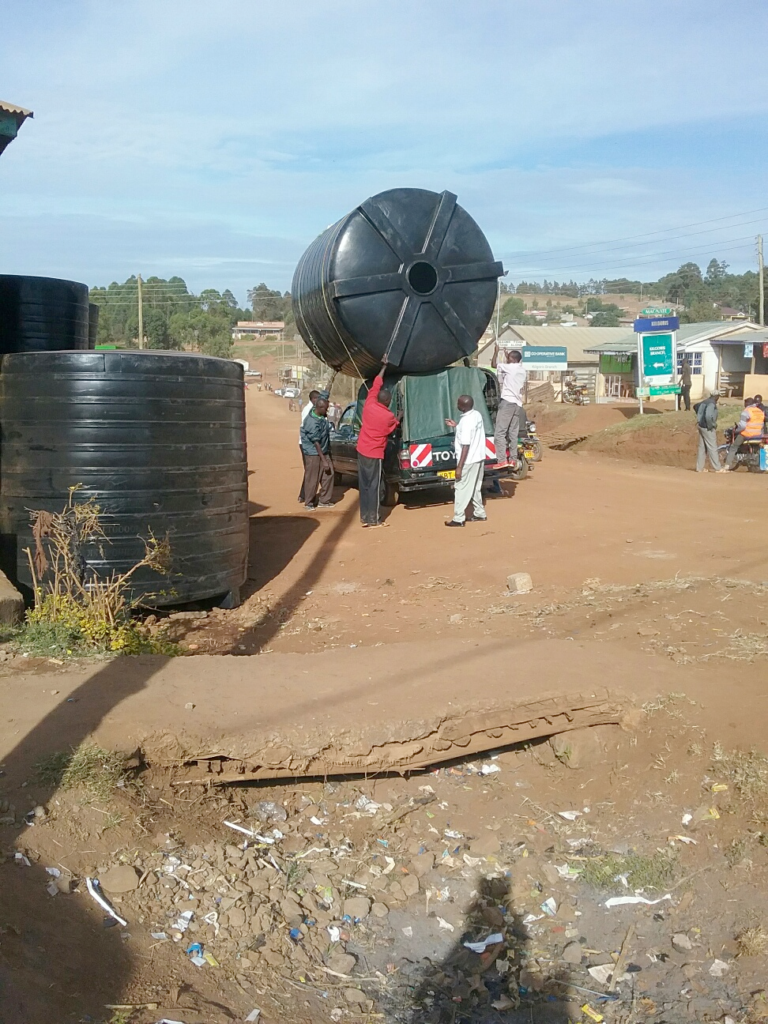 In the Enooretet community in Kenya, 10,000 people rely on the nearby Entonkai spring as their main water source – to drink, to cook with, to feed their livestock and to plant their crops.
But frequent and persistent drought caused by climate change means that water levels in the spring are dropping.
Women in the community said they had to travel farther and farther in search of clean, potable water. What's more, children were falling ill from sharing contaminated water sources with livestock.
This community urgently needed clean water. And thanks to you, now they have it.
MADRE and our local partners, the Indigenous Information Network, recently put in a brand new, 10,000-liter water tank in the Enooretet community! Now, not only does this tank collect enough rain water for women and their families' daily use, but it's enough to supply the local school with water, too.
Thanks to your support, children are healthier. Women and girls spend less time hauling water from distant streams. And families have enough daily water to drink and to nourish their crops.
Here are a few photos from the water tank installation. Thank you for making this possible!