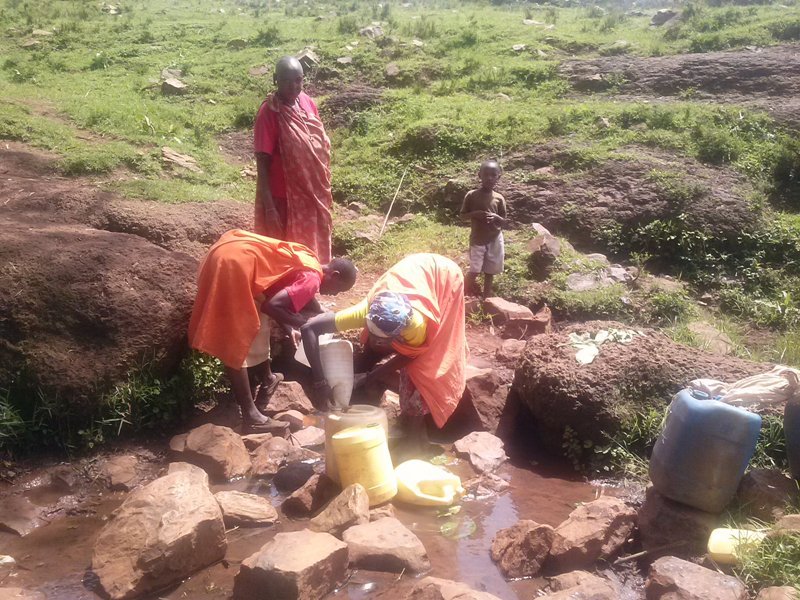 Lucy Mulenkei is the leader of the Indigenous Information Network (IIN), MADRE's partner organization in Kenya. Together, we train rural women to confront drought and other impacts of climate change. We give them the tools to harvest rainwater, store food, and more. Here's what Lucy had to say about why we must conserve water. We're also sharing a new on-the-ground photo from our water projects!
"The only way to keep peace in the world, and especially among communities, is to ensure that we come with solutions to provide them with water. And when we look at water, we look at water in different ways. Not only to provide that water. Communities must also be able to make sure that they know how to look after it, they know how to conserve it, and that measures can be taken to put technologies in place to ensure storage of water. This is very, very important.

"During the rainy season, we see a lot of water, everybody's celebrating. Then the dry seasons come back and there's no water. Conflict starts. How can we ensure to have that water storage, preservation and conservation? So that we can make sure there is peace all the time, children are happy all the time, there's good health for the community, for the mothers, for the children, and for the livestock?
"I come from a livestock community, so that is always a priority. You don't want to have milk from a cow that is not healthy. You want the cow to get clean water, so that they don't get worms and they also give you fresh and good milk. So we come up with solutions. I like that it's time to have solutions. It's time to have action."
Thank you for taking action through your support of this project! With your backing, we're helping rural women farmers to conserve water and ensure their families' survival. Thank you!