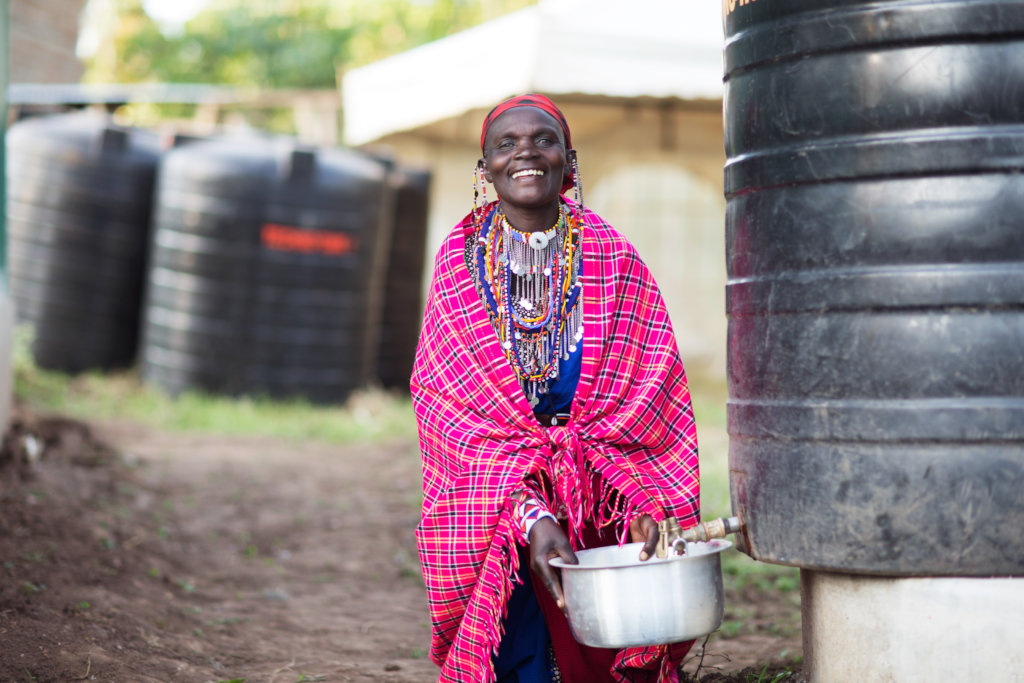 Our partners at the Indigenous Information Network (IIN) mobilize women on the frontlines of climate change. Kenya is enduring longer dry months and dwindling water supplies, creating burdens that fall heavily on women and girls. They are the ones typically tasked with walking long hours to find and haul scarce water for the household.
Thanks to your contributions, we have installed water storage tanks that collect rainfall and secure clean, easy-to-access water for women and families. IIN was also able to distribute over 100 energy efficient cookstoves, an updated Indigenous design that burns plant waste instead of wood.
Also, we delivered 50,000 tree seedlings to women farmers, which will offset climate change by renewing forests and protect local water sources by preventing erosion. Thank you for making this possible!
Photo credit: Poppy Miyonga