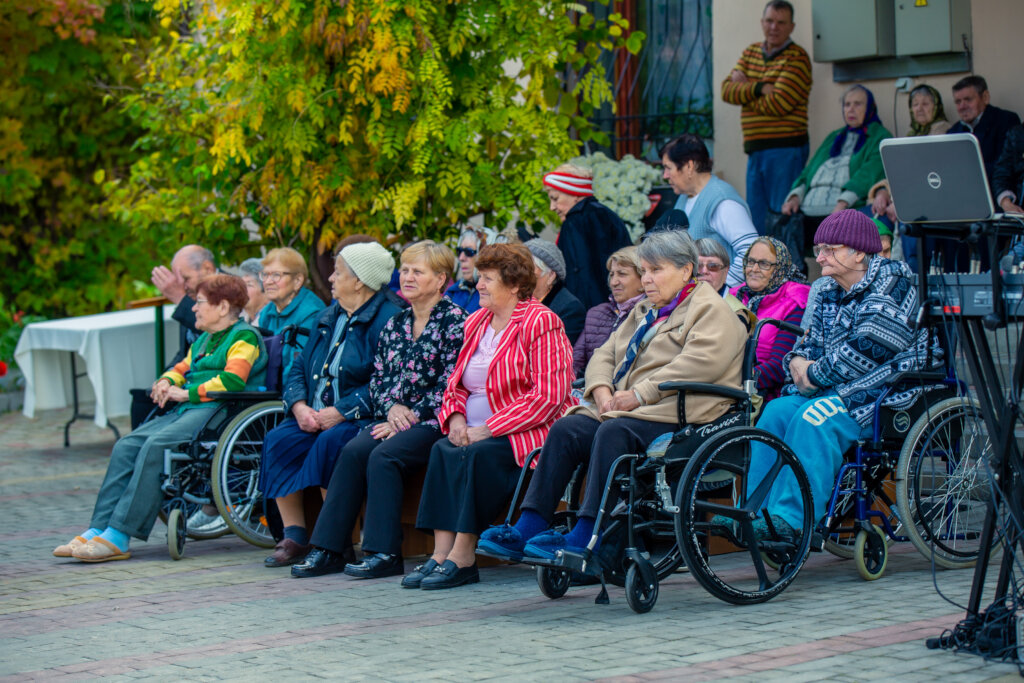 Dear donors and friends,
We are glad that despite this difficult time we can go on with our activities and support lonely and vulnerable seniors. During the reporting period project offered services and activities according to the elderly needs. During last year the total number of lunches prepared at the Centre was 12.709.
The Centre's shower services were accessed 2.219 times (1.648f / 571 m). The laundry service was used 2.254 times (1.717 f / 572 m), that means about 11.270 kg of laundry was washed.
Blood pressure was monitored 889 times.
Gymnastics sessions were provided 660 times.
Massage therapies were provided to 104 persons (74 f / 30 m).
The psychologist offered 673 counselling sessions (including those on the phone) and involved beneficiaries in art therapy, music therapy, aromatherapy, work therapy, reading therapy etc. Beneficiaries who were unable to come to the Centre received consultations over the phone.
The centre offered the opportunity to participate in various activities ("clubs"):
Members of the handicraft, English language and "I want to know…" clubs continue their activities as described in the previous year.
Music club or chorus met 38 times. On average, 38 persons (30f /8m) participated in music lessons.
376 times beneficiaries attended the "beauty club" which took place 40 times. Almost all the beneficiaries wanted to cut their hair. Other beneficiaries asked for facial and hand treatment, hair styles, manicure etc.
Daily, the beneficiaries take tea in the morning and during this activity they discuss a lot. If they do not feel like joining any specific club that day, they get involved in gardening or help out in the kitchen etc. All the beneficiaries have the possibility to watch TV, listen music, play games, etc.
Finally, the following events were publicly celebrated again: International Elderly Day (2 times in 2021/2022), New Year Party, St Valentine's day, Dragobete Romanian holiday that celebrates love, Martisor Day, Women's Day, Children's Day, Librarian Day, Easter, Family Day, Sezatoare -traditional meeting of the neighbours – and birthdays!
Four times local kindergarten's presented concerts at the Centre on different occasions.
All our services and activities are directed to support seniors and to offer them possibility to age with dignity.
Thanks a lot for your involvement and care.