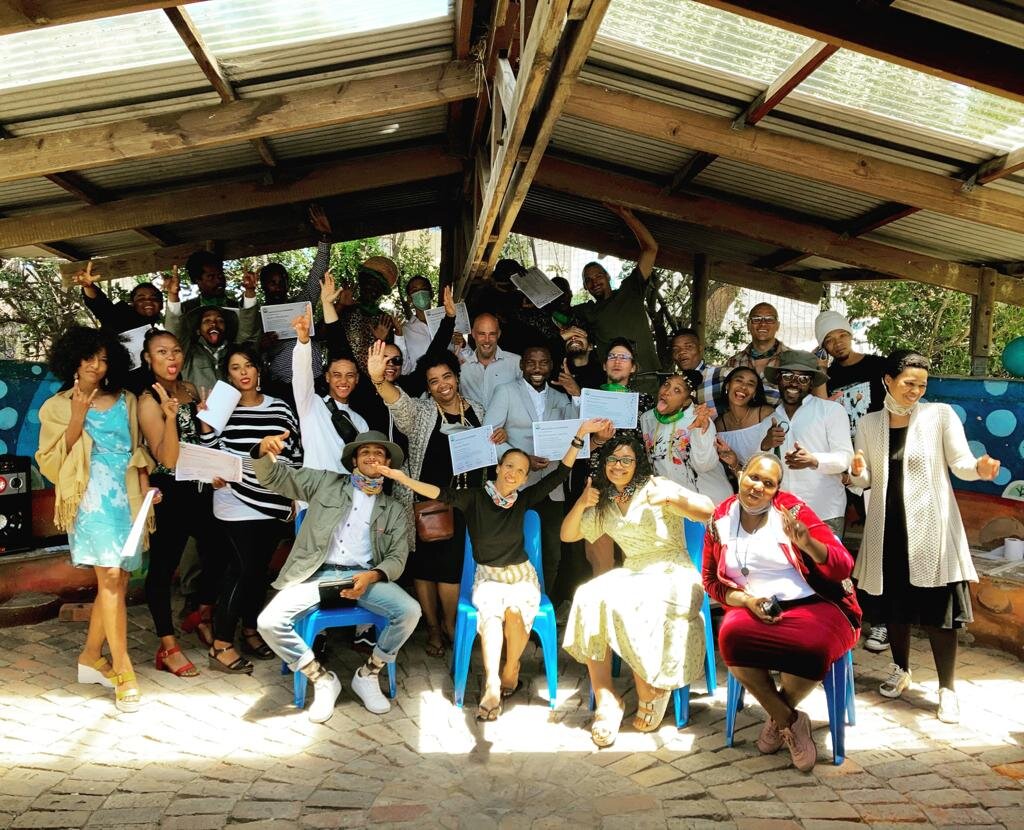 Thank you for your belief in the Seeding Futures Climate Action Youth Program. We hope that this report is encouraging and that you feel like your donation has been put to good use.
As you know this program was initially piloted over 5 years (2012-2017) in various forms and we found that it seemed to carry a bit of magic in that it changed people's lives – largely through growing hope and agency. We decided it was worth exploring where the magic lay and how we could share this with others. And so we planned Phase II with the aim to prove the piloted project and position it for greater impact.
PHASE II AND THE SEARCH FOR MAGIC
Phase II was designed to test the magic, to find the points of change in the program so that we could poise it for replication. With your support, we facilitated the training over three years (2019-2021), graduating 100 individuals per year with Monitoring & Evaluation systems that tracked the internal change within students and then the short, medium and longer term behaviour change that resulted. The idea was that 300 students would go through the same program and we would then know where the magic lies.
RESPONDING TO CHANGE IN A TIME OF COVID
Our plans were obviously impacted by the Covid-19 pandemic and the resulting lockdowns and we are proud to say that me managed to meet our objectives despite regulations like five months of not being able to teach at all and the various lockdown levels and their changing rules.

Importantly, it was our ability to respond to the changing rules of engagement, that enabled us to ways to keep working with our participants and to meet our objectives.
We responded to changing rules in the following ways:
There were months at time when we were unable to teach in person – sometimes this happened in the middle of training. Our incredible facilitation team pivoted some of our cohorts onto digital platforms (YouTube and WhattsApp). This enabled us to keep teaching and also gave us the incredible opportunity to test the effectiveness of the training in digital distance learning. This is important because it shows a potential route as a medium term strategy for growing our impact, something that strengthens what we are teaching on the ground and also allows us a far wider reach that is not limited by geography.
We also needed to respond with a change in our teaching strategy. Previously participants signed straight up for a 15-week training which was frequently disturbed as the legality of contact time was so changeable. We modularised the training with participants first point of contact is our 4-week Applied Permaculture Training (APT) Module. Once this is completed students are invited to apply for an 11-week resilience training. This modularised approach meant that we were able to pause training when we were unable to meet in person.
These changes allowed us to reach 30% more participants and better focusses our resources on participants that have proven commitment. We see this as a positive change to come out of lockdown.
PROGRAM DELIVERY FOR 2021
The Seeding Futures programme is a 15-week non-exclusive youth-focused Climate Action Programme teaching key personal and practical skills for social, ecological and economic transformation.
SEED provides youth of the communities of the Cape Flats with an opportunity to be exposed to environmental education and skills that are a combination of high level academic systems and practical application, in a way that are easy to assimilate and then apply in their own lives. With a focus on easy to apply skills while also cultivating the understanding of why these environmental solutions are important and applicable.
SEEDING FUTURES SKILLS DEVELOPMENT PROGRAM
Applied Permaculture Training (APT) – 4 weeks
This Permaculture bootcamp is essential as a starting point to your journey. The first four weeks of the program focus on learning Permaculture design principles. The curriculum covers ecosystems, soils, water, energy and plant systems as well as the principles and practices of good design applied to a variety of contexts.
SEED was able to deliver 5 iterations of the 4-week intervention Applied Permaculture Training (APT) in person servicing 107 participants.
Digital platform Pilot
In response to the growing need for this training and the limitations of the lockdown, the team also piloted a digital version of this training specifically targeting youth who are interested in learning more about environment and sustainability using a digital platform but who do not have access to a computer. After extensively reviewing the various forms of online learning and identifying the specific challenges of the target market it was decided to pilot this training digitally using WhatsApp as most people have access to a smartphone. This meant that the training was now significantly more accessible. The pilot of this intervention reach an additional 49 people bringing the total number of participants to 158 participants for the year.
Resilience Training – 11 weeks
Personal Resilience – 1 week
We focus on our strengths and practice articulating these, we look at our work/life balance and we set ourselves goals. We learn about CV writing and communication skills, including dealing with conflict through Non-Violent Communication. We learn self-care practices and Leadership Skills. Here participants apply for the job shadows they are interested in and grow in confidence.
The importance of this Module has become more pronounced over Covid-19 and the lockdowns as the importance of mental health has come to the fore globally. The impact of people being locked in with abusive household situations, the huge extra mental strain of loss of income and being able to take care of your family as well as being cut off from the sources that feed us (community/nature).
Household Resilience – 3 weeks
Household Resilience focusses on designing and retrofitting local homes to be resilient to the shocks and stresses associated with Climate Change. Students are guided through a client interview process and then work with households to design and implement systems that impact on water, energy and food resilience as well as temperature management, waste, fuel and medicine. This also includes the development of sustainable skills development where we look at the practical skills needed to live resiliently. Post-Covid we have noticed a big increase in student interest in simple resilience applications at a household level – that impact food resilience and costs of things like water and energy. The instant benefit of these interventions has meant a higher take-up of resilience practices at a household level.
Enterprise – 1 week
An introduction to the concepts of Social and Micro Enterprise. We will work on basic business plans and incubate test out our ideas. This year we invited local green business owners to come and talk to our students and it was important to hear about how much work it takes to run a small enterprise from a previously disadvantaged area.
Training of Trainers – 1 week
Exploring ways to extend the reach of environmental and sustainability learning, SEED also offers graduates the opportunity to get practical experience in facilitation through an Introduction to Facilitation short course.
This course is specifically aimed at creating a space where graduates are encouraged to practice sharing their knowledge with the aim that it gives them the confidence to go out and start providing training in their own spaces in a way they feel is appropriate. These classes are hosted as small group intensive sessions using a peer to peer support format that allows everyone to learn through the practice of facilitation. In 2021 we hosted 2 of these 5 day sessions for 24 participants. Many of the them have gone onto use these skills in their community in a variety of ways addressing a range of topics.
Feed Our People – 1 week
With the upsurge in demand for locally grown food since COVID-19 and the lockdown, we designed a module that aims to skill up good food gardeners. The Module covers Production planning and crop rotation for a full year and also thoroughly equips students with the hands-on skills of Compost, Planting and also Propagation.
This module ensures our students can produce large volumes of food in an earth friendly way. This is certainly an aspect of the work we would love to see expand into more community gardens as it helps people consider how best to use their available land and other resources for food production at a community level. In May 2021 this training was offered to a community garden in Ocean View Cape Town working with 13 gardeners in their own garden helping them to practically work out ways of increasing productivity and develop more comprehensive planning and scheduling activities in their garden.
Job Shadows
The application for Job Shadows echoes a job application. Students have developed CV's in the Personal Resilience Module and are now supported to apply for a month-long job shadow with a green economy partner from our database. Students gain invaluable experience of the realities of running enterprises and our Green Economy partners benefit from free hands (and hearts). This year there was as strong interest in residential job shadows outside of the City – as a mental health boost after all the lockdown and we ended up packing 10 students off to Goedgedacht Trust for the last cohort. There was also an interest in local township enterprises which is an area we would like to support more in future.
Interns at SEED
We have secured a partnership with the Department of Environmental Affairs and Development Planning for stipends for participants of the 11-week training. We have also been lucky enough to find support for longer-term interns at SEED. This has allowed us to offer 6-month stipend positions for six Seeding Futures graduates. The Interns work at a range of levels within SEED – supporting training, growing food and even helping with Admin. The interns have learned valuable hands-on skills and real life work experience and we hope to keep offering this option to the youth we serve.
SEEDs interventions have taken an approach of slow and steady engagement with courses ranging from 2 months to 5 days. This allows us to act appropriately in regard to the exposure and experience that our beneficiaries have to environment, sustainability and organic agriculture.
As an organization we are constantly exploring new ways to increase impact, effectiveness and efficiency recognising both the scale of the environmental challenges we face as well as the capacity of those we work with.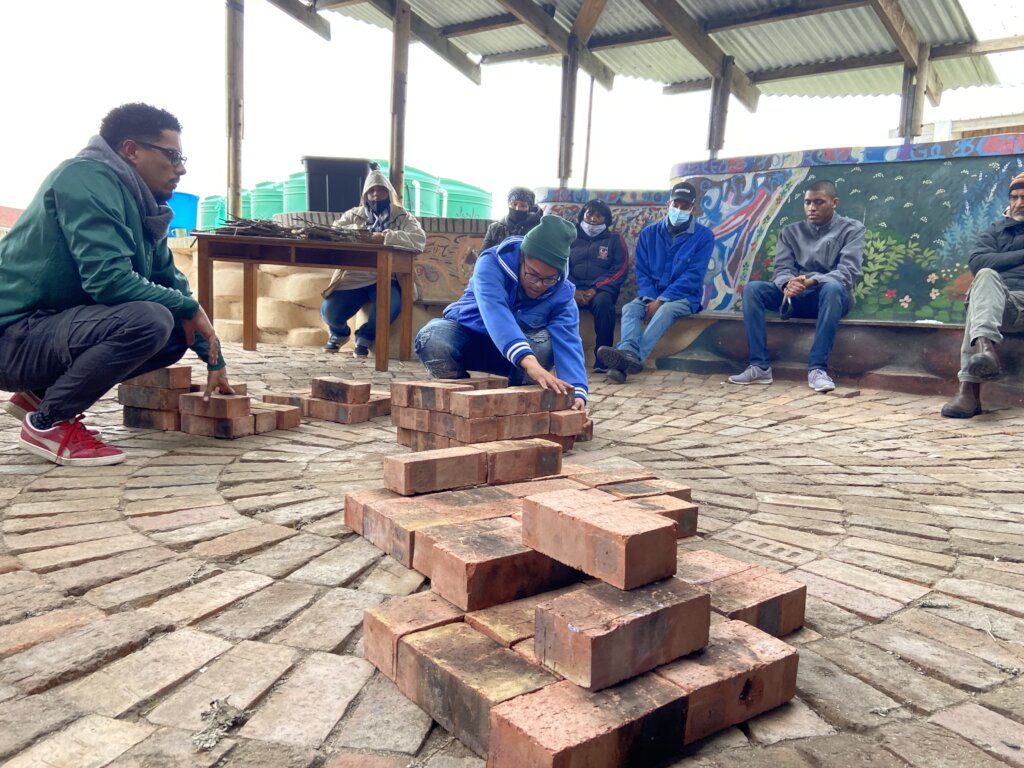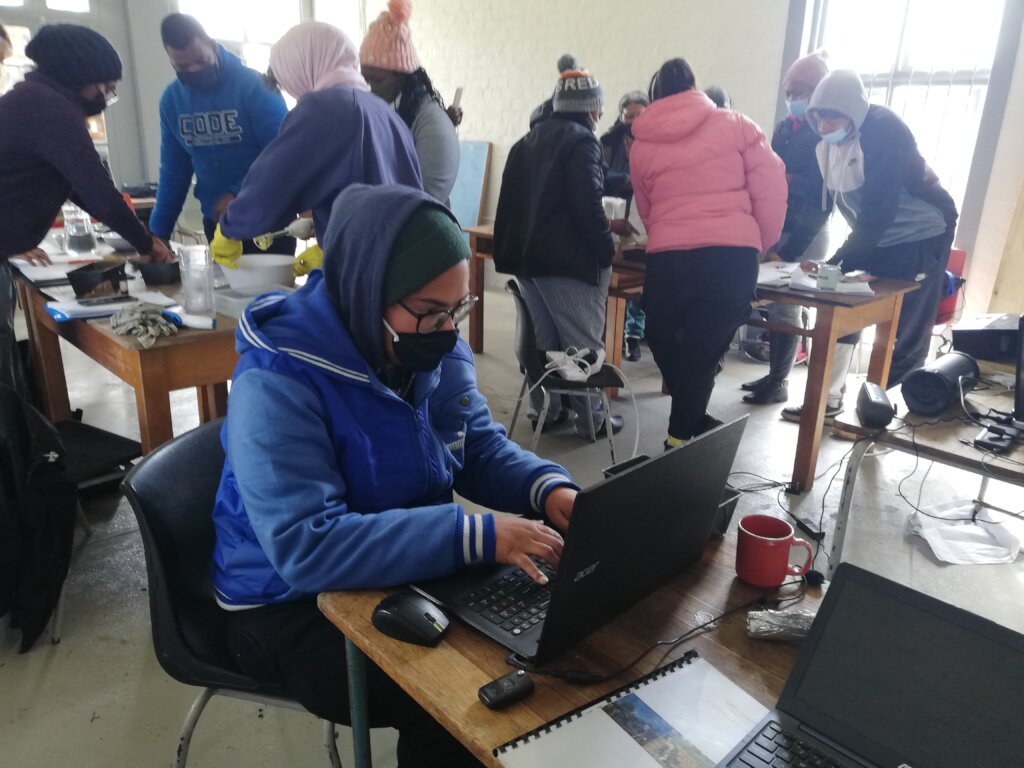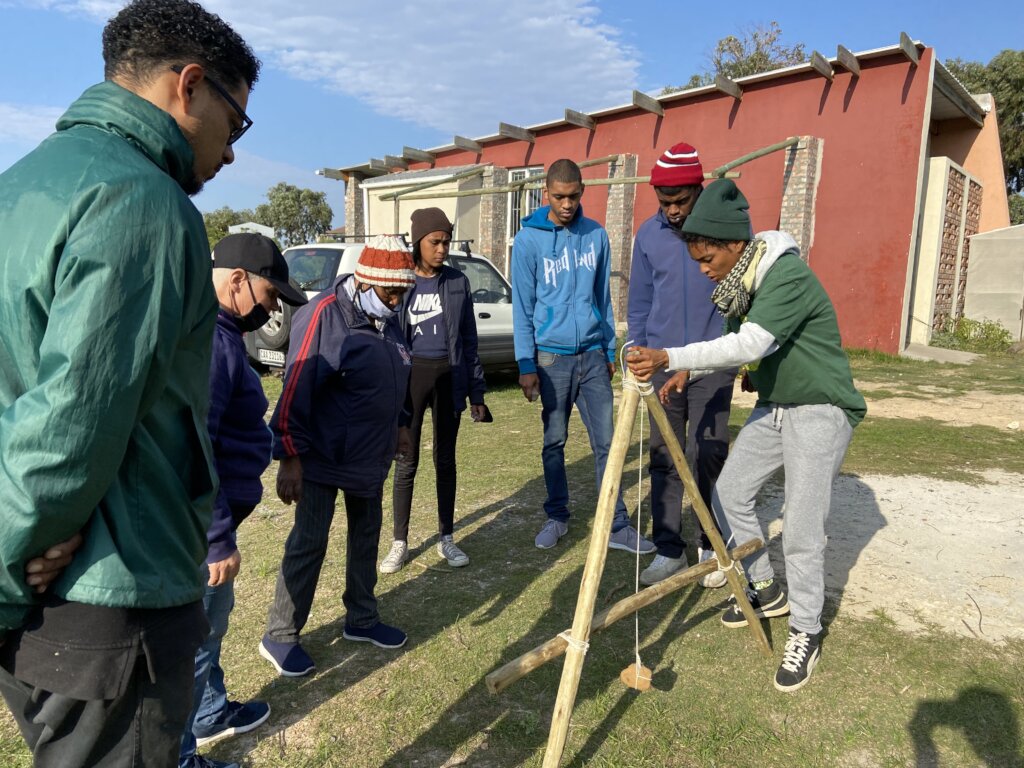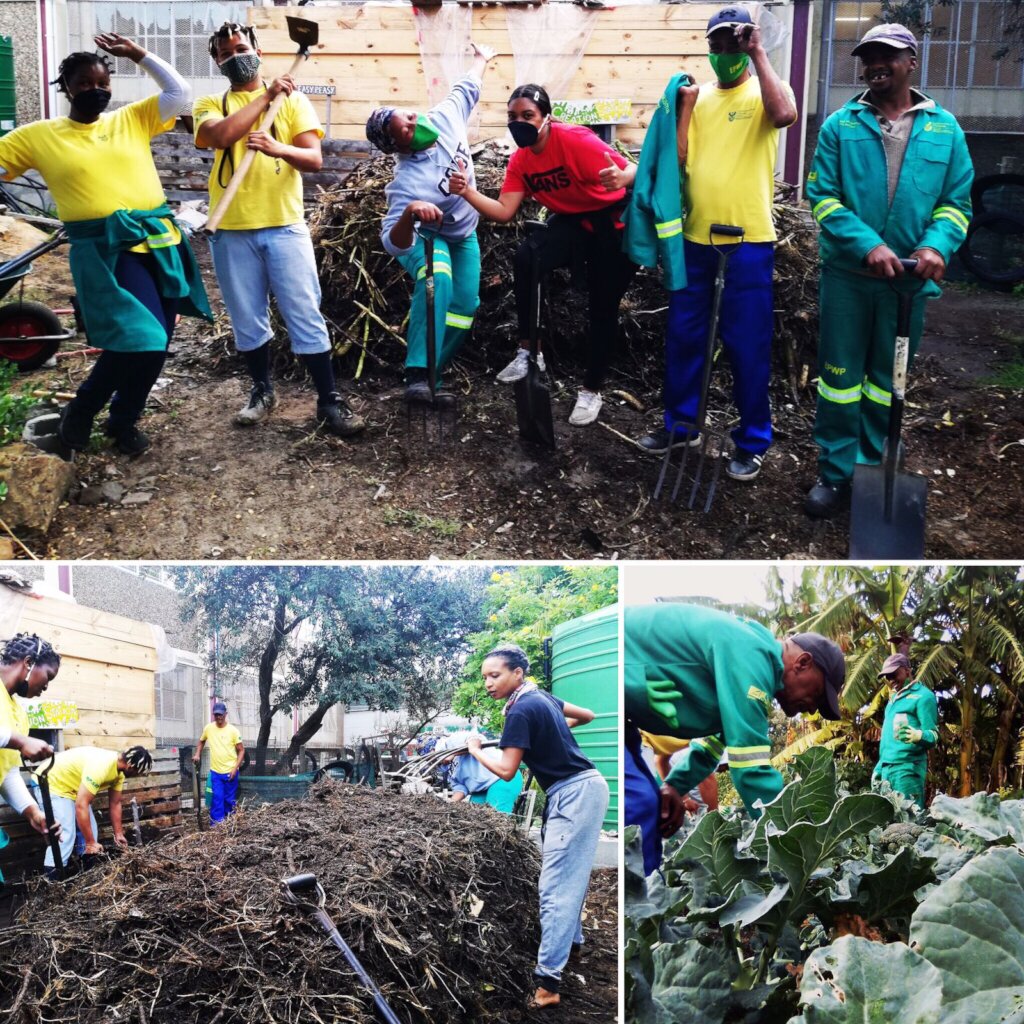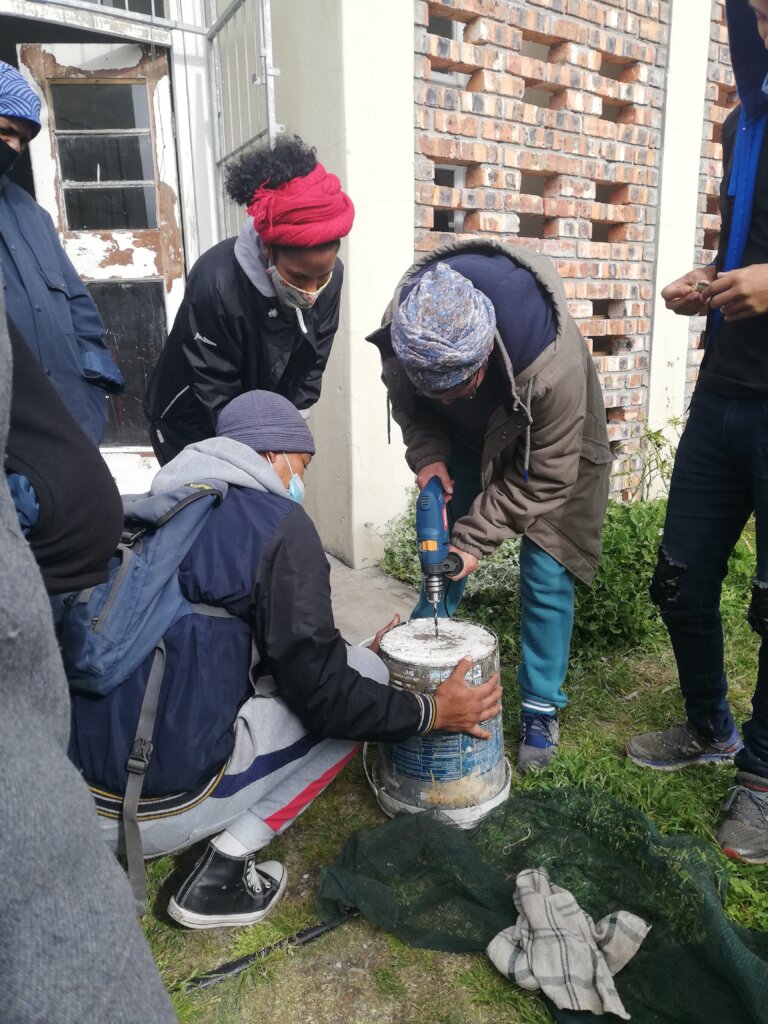 Links: