Project Report

| Apr 21, 2023
Child development indicator of GG project progress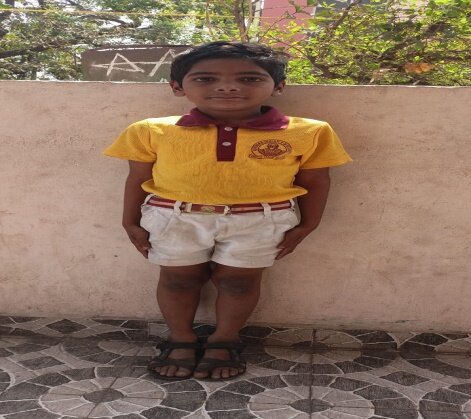 Case study of care home boy
This is a 8 years old boy who lost his mother and father in the year 2017. His mother and father were infected with HIV/AIDS.His parents had love marriage and shifted to Hyderabad for labor work for 2 years. At that point, parents became sick. From there they had returned to their own village and both the parents expired due to HIV/AIDS.
In this situation he started living with his grandfather who was very old person. The village elders were worried and admitted him in Government shelter . After some days he started suffering with fever and the team took him to hospital and medical examinations were done. They found that boy was also HIV positive. The team approached CWC . But CWC team response was that they are not taking care of HIV positive children in their district. Also, CWC team enquired with us in this case.DESIRE Society was referred to take care . After taking the information [on 24.07.2019] District Child protection officer along with child [with all the CWC legal admission proceeding documents] has joined him at DESIRE Society.
At the time of admission the child was crying and not sleeping properly.He was too small to eat himself so care takers started feeding food to him.He was looking thin and did not had capacity to speak. Now ,He is taking ART drug regularly under the monitoring of DESIRE team. At the time of joining his weight was10kgs and CD4 count- 390 and now child weight has reached to 20kgs and CD4- 700
In the first week of joining ,he was not mingling with other inmates. Now, he is super active boy and like to play few hours daily. Now he is studying in English medium school [LKG] which is close by to care home.
. At present his education is going on well and he is living the life of a normal child in the DESIRE Society Care Home . We hope that he will study well with good health status in future too.
Now, he says that DESIRE Society is my family and he does not seem to miss his parents. The supportive hands from community will enable us to fulfill his dreams when he grows up.
**************************************************xxxxxx**************************************************