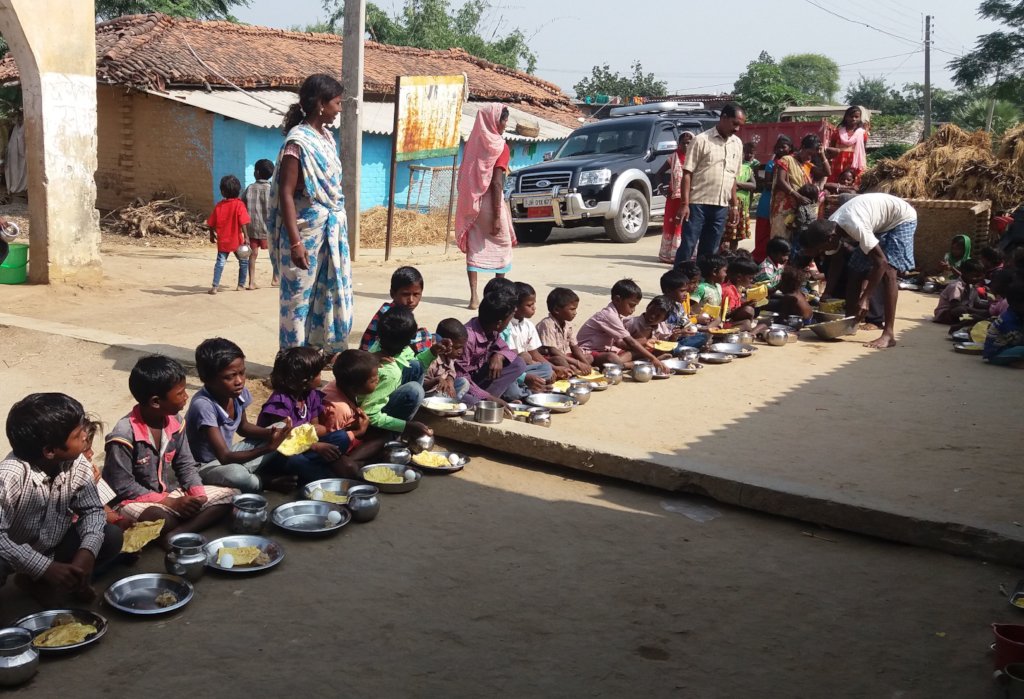 Hello everyone,
Faraway from the big cities in modern India children are going hungry
As reported by Times of India in Patna,
Bihar is one of the most undernourished states.
"With the percentage of stunted children being around 48.3%, Bihar is one of the most undernourished states of India, as per the National Family Health Survey 4 (NFHS)
Our Nutritious meal programme brings a healthy protein meal to children which makes all the difference in terms of health.
It is not doled out in a humiliating fashion but it is prepared by the community in a way which brings them together in the preparation, serving and sharing of the food with the most vulnerable members of the local community
Of 5 million malnourished children under five in Bihar, no more than 0.3%, or one in 340–at best–can be treated at the state's 38 nutrition rehabilitation centres (NRCs), the first line of primary care against a condition that can permanently inhibit future potential in a region with India's youngest population.
Along with Jharkhand and Madhya Pradesh, Bihar has India's highest proportion of malnourished children–more than half, according to the Rapid Survey on Children and the National Family Health Survey-4.
India ranks third in Asia and 24th worldwide for the number of malnourished children aged one to five, according to the 2015 Global Hunger Index.
We cant change the above, but for one village and hundreds of children we can prevent malnourishment of children by our health care programme and meal programme because of your support.
Please be aware July 18th is bonus day on GlobalGIving
Thank you so much!
Neelam
Links: