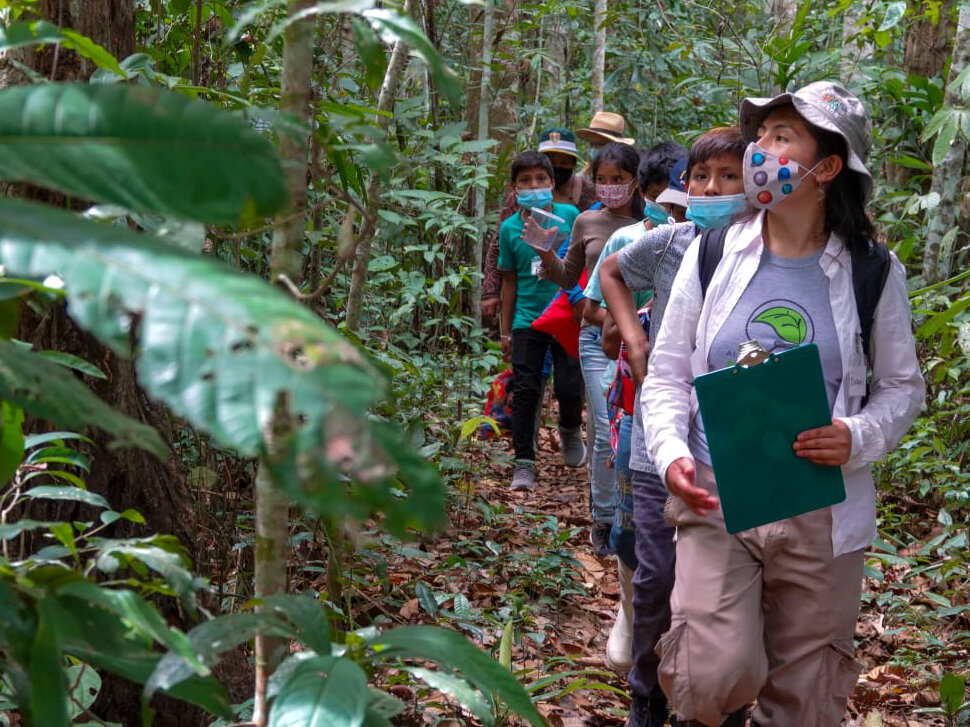 Hello from Peru!
The rainy season is now in full swing here in the Amazon which, for us anyway, means the holidays are upon us. We thought we'd update you with some of our exciting accomplishments as we wrap things up for the year.
Research is an important part of our work to protect biodiversity, and we've made great progress. We have, for instance, documented hundreds of species of butterflies and other animal and plant species at Finca Las Piedras and throughout the SE Peruvian Amazon, and we have documented the life cycles—what the caterpillars look like, and what plant species they feed on—of more than 20 butterflies, all for the first time! This information is important because it is the foundation for understanding the threat status of species in the Amazon, and this information is not available for the vast majority of species here. We're also incredibly proud of the fact that we have more than 10 articles either in progress or already published in scientific journals, all with Peruvian students as authors. This means that our work has a double impact—not only are we generating important baseline information about Amazonian biodiversity, but we are equipping the next generation of Peruvian biologists and conservationists with the professional tools they need to succeed and keep making an impact.
On the reforestation front, this has been our most successful year yet. We have worked with several of our local Brazil nut harvester families to plant young Brazil nut trees in their concessions for the sustainable harvest of this important non-timber forest product, helping to strengthen the management of nearly 10,000 acres of natural rainforest in our community. We have also planted thousands of trees in different areas at Finca Las Piedras, our research and education center, that will one day provide food and shelter for a dizzying variety of Amazonian wildlife and serve as a model for more sustainable land use in our region. Our final task was to prepare thousands of seedlings in our brand new shade house for planting next year, to keep our reforestation success expanding into 2022.
Finally, we have made great progress this year in environmental education. With restrictions related to COVID-19 slowly starting to ease in Peru, we were able to safely resume working directly with our local children to deliver quality educational experiences. This year we brought 120 children from 8 single-teacher rural schools in our region to Finca Las Piedras to learn about Amazonian biodiversity and its importance. This was the first such experience for the majority of these kids, and it will be an important first step in helping them form strong environmental identities. We're excited to keep the momentum going into 2022.
Thank you so much for your continued support. We need the Amazon and without your help we would not be able to keep fighting for it. Happy holidays!

With gratitude,

Geoff, Johana, & the ASA team