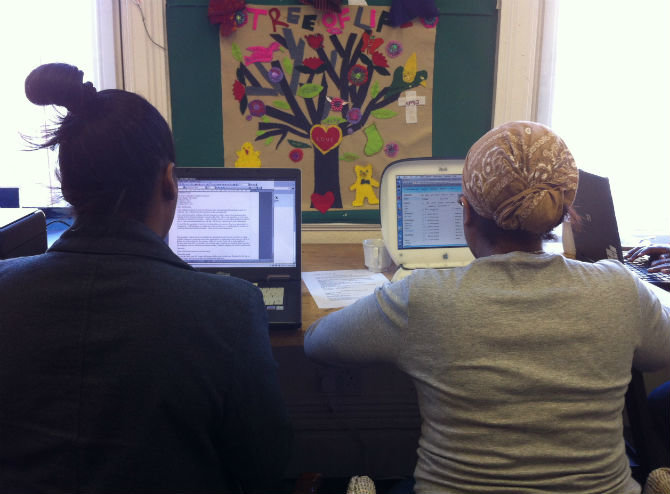 The Helen Bamber Foundation would like to thank all of our supportersfor their continued and dedicated support, which has been hugely valuable in helping us to deliver our specialist Model of Integrated Care to hundreds of survivors of torture, modern slavery, human trafficking and other forms of extreme human cruelty. We would also like to thank you for supporting our 'Keep a Refugee Safe' Christmas appeal, you raised an amazing $2,500! Thank you! We are very pleased to present this report on activities in 2017, as well as some insights into where we are going for 2018.
Psychological therapies
The psychological health problems experienced by this client population are complex and wide-ranging including severe symptoms of Post-Traumatic Stress Disorder (PTSD) and complex PTSD (flashbacks, nightmares, dissociation, panic, self-harm etc) accompanied by depression and anxiety, reduced autonomy and ability for self-advocacy and low self-worth and self-esteem. During 2017, 115 women and 99 men from 54 countries accessed individual and group therapies. Data collected in 2017 indicated that following treatment at HBF:
• 62% of clients achieve a reduction in the levels of psychological distress
• 31% of clients achieve a significant reduction (moving 3 or more points 'down' the scale)
• 15% of clients achieve a 'Healthy' rating
This is incredibly significant rate of success and impact for a population with such severe trauma symptoms.
"Therapy is difficult but later I'm happy about it because it's helpful. It's about putting your mind to forget your past and be ok with your life. When you say something to someone who understands it, they made me see it wasn't my fault. I thought I should feel shameful, but now I realise it is not my fault." - HBF Client
Medical Advisory Clinic (MAC)
Many clients are referred to HBF suffering multiple physical injuries and illnesses as a result of violence, abuse and exploitation. We find clients have often had ineffective and sporadic contact with health care providers, often limited to emergency or crisis contact with A&E departments. Beginning to address their physical healthcare needs comprehensively is extremely difficult, given the complexity of their conditions and medical history, cultural and language differences, limitations of time, accessibility and understanding within the NHS. During 2017, the clinic has been supported by 5 volunteer doctors, who have together delivered 280 appointments for 117 clients; 74 women and 43 men from 41 countries.
"I find the GPs at HBF very helpful in understanding your concerns and giving advice on how to cope with symptoms."
HBF client's feedback on the Medical Advisory Clinic
Physical rehabilitation activities
Many survivors we work with suffer trauma-induced musculoskeletal disorders resulting in profound pain and impaired functioning. We offer clients access to a number of physical rehabilitation treatments and activities including: monthly osteopathy and acupuncture clinics, weekly yoga groups and gym memberships and deliver occasional one-off workshops in activities like self-defense.These treatments and activities enable clients to understand and positively connect with their bodies, manage their pain and increase their overall strength and confidence in their bodies. During 2017, 46 clients; 35 women and 11 men from 25 countries benefitted from these activities.
Medico-Legal Assessment and Documentation and supplementary legal protection
Our clients have fled violence and abuse from all over the world and seek asylum in the UK. The process of applying for asylum is long and arduous during which clients have to recount their experience numerous times to authorities who are often pre-disposed to disbelieve them. Our Medico-Legal service assists survivors in their asylum applications by undertaking detailed assessments in a safe environment and producing expert Medico-Legal Reports (MLRs) that document the long-term physical and psychological impact of their traumatic experiences. During 2017, 147 clients; 74 women and 73 men from 48 countries, have benefitted from the MLR / legal protection service. MLRs are the only service we deliver for clients living outside of London and during the past year we have delivered 30% of MLRs for clients outside the capital, including clients who have been dispersed to asylum seeker accommodation in Glasgow, Stoke on Trent, Birmingham and Cardiff.
Housing and Welfare casework
Our clients experience a multitude of housing and welfare challenges both whilst they are asylum seekers and after they gain refugee status. These challenges require specialist support, the complex and frequently changing statutory frameworks regulating housing and welfare entitlements are extremely difficult to navigate for our clients.
During 2017, the Housing and Welfare Casework Co-ordinator and team of dedicated casework volunteers supported 129 clients; 71 women and 58 men from 42 countries. The increasing difficulties has resulted in increasing demand for housing and welfare support has precipitated a change in working practices; we have amended our client consent agreements to allow the team to deliver more work on client's behalf.
Community Integration (the evolution of the Creative Arts Programme)
Integration is a crucial element of recovery for survivors of extreme human cruelty and supporting clients to overcome barriers to integration is vital to ensure clients can move on positively from HBF and establish independent, successful lives in the UK. Barriers to integration are both social (lack of confidence, challenges with social interaction etc) and practical (language barriers, lack of knowledge and access etc). The Creative Arts Programme has continued to be popular amongst clients with 90 clients accessing eight groups in 2017 including English and digital skills, art, music, textiles, knitting, football and photography. In a recent survey of clients participating in CAP:
72% of clients reported feeling more confident since coming to the group
85% of clients felt they had made friends in the group
72% of clients reported they had learned new skills in the group
65% of clients felt less lonely since coming to the group
Specialist Counter-Trafficking service for survivors of human trafficking
Survivors of modern slavery and human trafficking are extremely and uniquely vulnerable to further harm through re-victimisation. During 2017, HBF's Counter-Trafficking project has delivered incredibly delicate, intensive and person-specific contact and safeguarding for survivors of trafficking to support them through the many difficulties they face. During 2017, 67 clients have worked with the Counter-Trafficking team; 47 women and 20 men who have been trafficked to the UK from 24 countries across Africa, Asia and Southern Europe. Following support:
54% of clients reported an improvement in their overall well-being
62% reported an improvement in their levels of life functioning
54% of clients also dropped from scoring clinically at risk to low risk / not at risk
Looking to the Future
Integration Workshop: Employability Skills for Refugees
The Helen Bamber Foundation has been working closely with volunteers from XL Catlin to develop a bespoke employability skills course for clients of the Helen Bamber Foundation. They have developed content which is specifically tailored to provide relevant information for survivors of torture and trafficking using their extensive Human resources experience. This programme is set to roll out in the spring.
Helen Bamber Foundation Receives Momentous Donation from People's Postcode Lottery.
The Helen Bamber Foundation was honoured to attend the 2018 People's Postcode Lottery annual Gala on 23 January 2017 where the charity's President, Emma Thompson, accepted a £500,000 award on behalf of the Helen Bamber Foundation– thanks to the players of the People's Postcode Lottery.
Actress and President of the Helen Bamber Foundation says "Never have I felt more excited by the support of an organisation. The Postcode Lottery offer financial help, yes, but even more than that, they give extraordinary moral support!"
Our aim to help survivors of torture and human cruelty achieve sustained recovery could not happen without you and we are so grateful for your support. We look forward to continuing to share our work with you.
Warm regards,
Helen Bamber Foundation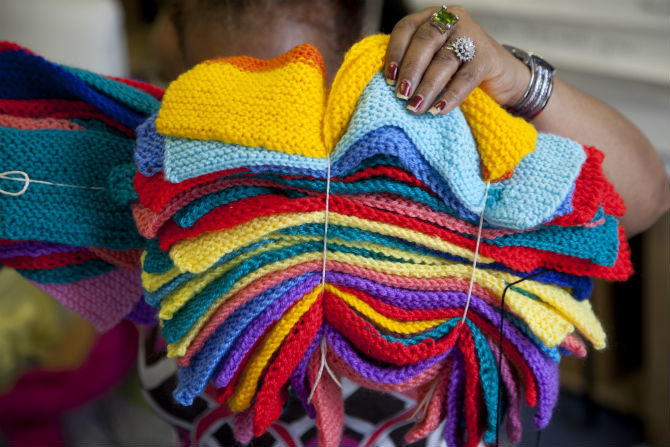 Links: