Project Report

| Mar 20, 2023
We're Springing into Action to Fight Hunger!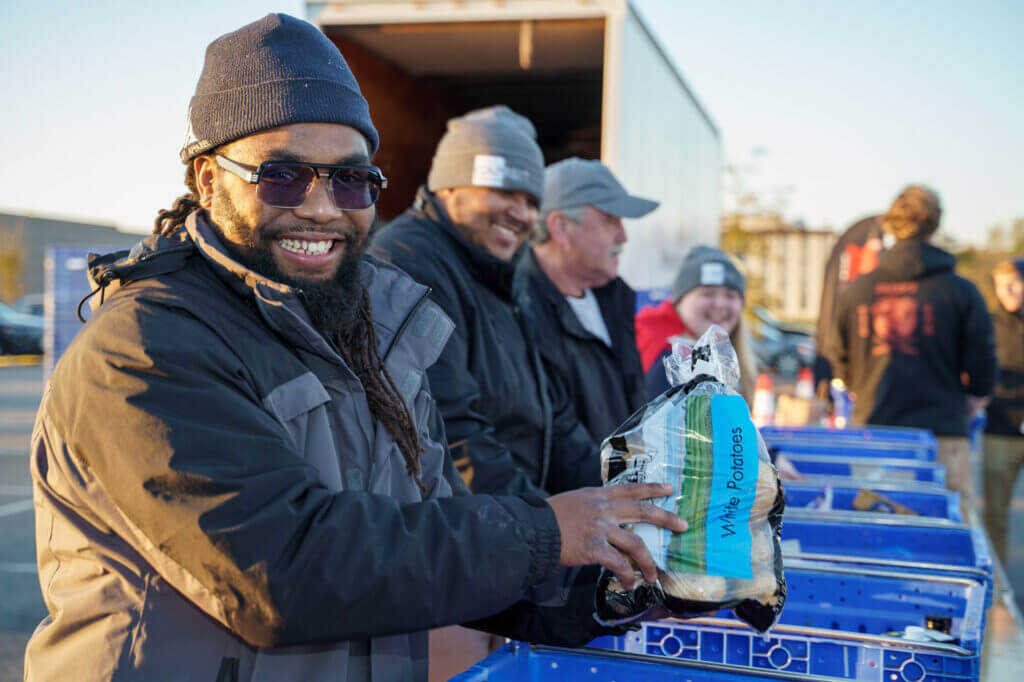 I'm proud to share that Move For Hunger closed out 2022 strong, increasing food at food banks and pantries across the country by nearly five and a half million pounds of fresh and nonperishable food, bringing our all-time impact to over 32.6 million pounds of food. That's more than 27.2 million meals! So far in 2023, we've already hit a million pounds, and we're just getting started.
In the last few months of the year, we were excited and grateful to have a flurry of food drives organized in communities from coast to coast, helping individuals and families celebrate the holidays with a joyful holiday meal. For example, one of Move For Hunger's transportation volunteers, Hampton Roads Moving and Storage, delivered nearly 325,500 pounds of food to the Virginia Peninsula Foodbank, collected through the 26th Annual Mayflower Marathon Holiday Food Drive. This annual food drive took place over 57 ½ hours in multiple locations in Virginia and each year relies heavily on volunteers to transport the food. Hampton Roads Moving and Storage, a dedicated member of Move For Hunger's transportation network, was happy to support the event, which helped provide more than 270,000 meals for food-insecure families in the greater peninsula area.
In the new year, our fresh food recovery efforts have continued, from ports to cities to farms. Move For Hunger was thrilled to officially begin storing fresh fish in collaboration with its partners in Rhode Island through the Seafood Donation Program. In January and February, with the establishment of a conveniently-located cold storage hub, the Seafood Donation Program was able to keep 6,700 pounds of fresh fish from Rhode Island fisheries in cold storage for distribution to community members experiencing food insecurity. Also in the first two months of the year, NYC-based Dumbo Moving & Storage, part of Move For Hunger's network, completed 3 different pickups from multiple Trader Joe's stores to collect produce and grocery items. So far, they've collected and transported 33,000 pounds of donations, providing 27,500 meals to food-insecure communities in Brooklyn, NY. In February, Move For Hunger teamed up with Society of St. Andrew and a farm in North Carolina to support the delivery of sweet potatoes to local food banks. Each "sweet potato drop" was over 40,000 pounds, totaling 318,000 pounds of potatoes.
In 2023, we're looking forward to discovering new ways we can become more sustainable and reduce our carbon footprint while feeding more of our neighbors. On average, 35% of food in the United States goes unsold or uneaten. Of that, 43% of food waste – 27 million tons annually – occurs at home. Making small changes to your lifestyle is a simple yet effective way to live a more sustainable life. Less food waste overall means more food in the stomachs of the 34 million food-insecure Americans, as well as a healthier ecosystem. This year, Move For Hunger will be developing and sharing more resources to help individuals fight food waste in their homes, including educational videos and zero/low-waste recipes from chefs, helpful tips and tricks, and educational resources about hunger and food waste.
Your past support has helped us feed more people and keep more food out of landfills. With Earth Day right around the corner, we hope you'll join us in hosting a spring food drive or fundraiser or consider making another donation – every $25 helps us deliver 63 meals to people who are facing hunger during this extremely difficult time. We're so grateful for your support. I have a feeling 2023 is going to be our most impactful year yet!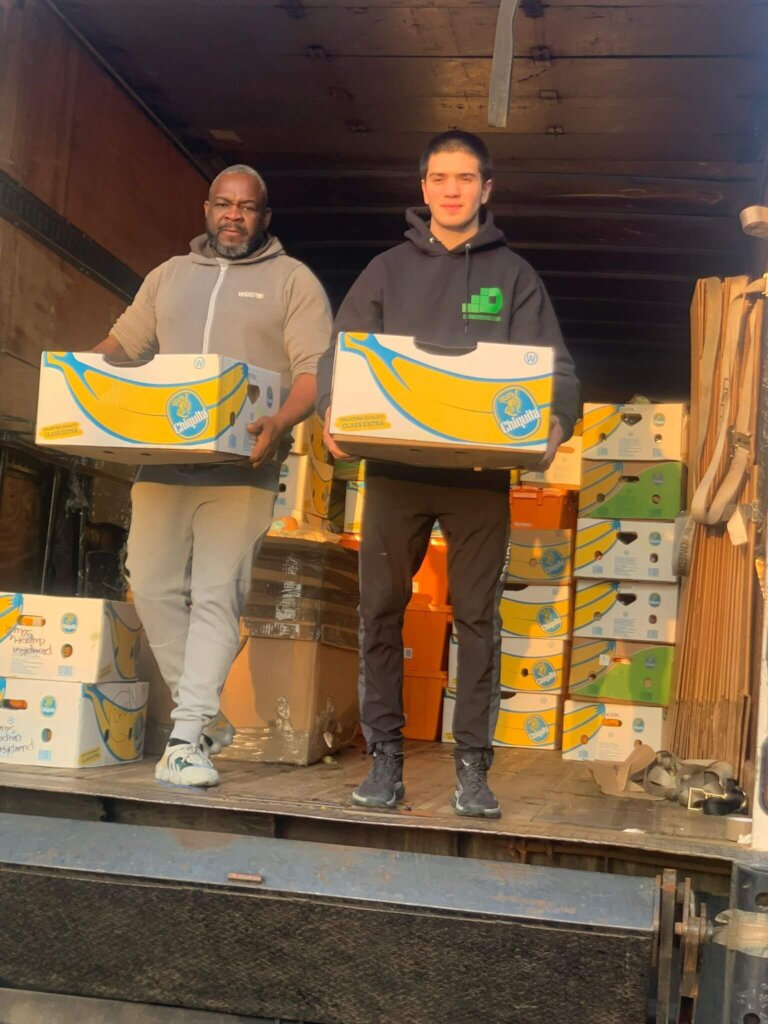 Links: