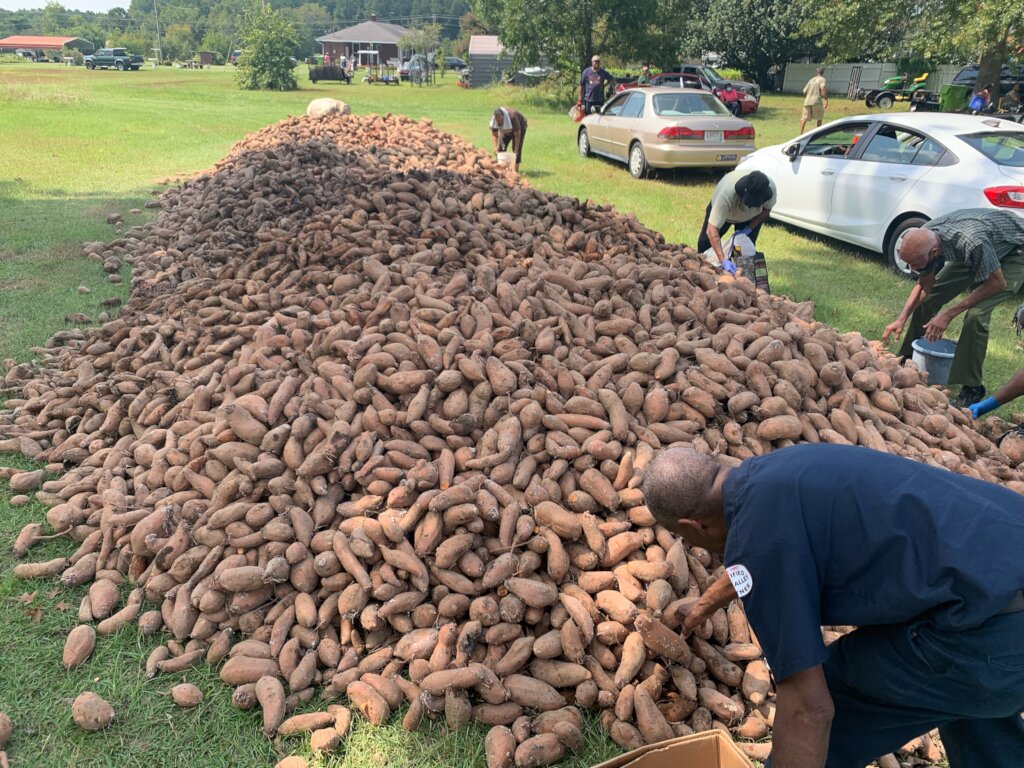 It's hard to believe that 2022 is nearly behind us, as it's been a busy and incredibly impactful year for Move For Hunger. Throughout the year, especially over the summer, we've doubled down on our commitment to our Fresh Food Initiative, launched in 2021, in order to limit food waste while fighting hunger. More than 17% of the U.S population (or 56 million Americans) live in a food desert,an area in which someone does not have access to a food source, such as a supermarket, within a reasonable distance. Meanwhile, perishable food is more likely to go to waste.
So far in 2022, our Fresh Food Initiative has ensured that over 1.4 million pounds of fresh, nutritious food makes its way to food banks and onto the tables of those in need. We're so grateful for your support and are proud to share just a few of our impressive recent projects in collaboration with stellar partners like the Society of St. Andrew (our country's largest gleaning organization), nonprofit farm America's Grow-a-Row, and a group of organizations working on our Rhode Island Seafood Donation Program.
Society of St. Andrew
On July 14th, Move For Hunger got a request for a last minute food recovery transport from Aurora, North Carolina for the next day on the 15th – we needed to find a home for 40,000 pounds of onions that would otherwise be wasted. Move For Hunger's Fresh Food Program Manager, Jackie Godlewski, searched for both a food bank to accept such a large perishable donation and an available transportation agency to do the last-minute pickup and delivery. She was able to find the onions a home at the Out of The Garden Project in Greensboro North Carolina, transported three and a half hours by Ryder Fleet Management.
Less than a week later, Corey Farms reached out with a request to transport over 40,000 lbs of potatoes! Pickup was scheduled for June 27th to be transported two hours to Tarboro, North Carolina – Ryder Freight was able to assist and help provide a refrigerated tractor trailer and bring the potatoes over state lines again to feed hungry families in North Carolina.
At the beginning of August, Move For Hunger transported over 27,900 pounds of Butternut Squash in North Carolina for distribution. The squash were picked up from the Food Bank of Central and Eastern North Carolina by Penske Truck Rental and brought to the Iglesia Presbiteriana Emanuel Church parking lot for distribution to 9 local hunger relief and social service agencies and for the general community to pick up and use.
America's Grow-a-Row
For the second straight year, Move For Hunger has also partnered with America's Grow-a-Row, a fellow New Jersey-based nonprofit, to bring fresh produce to local food banks and pantries. During this harvest season alone, the fruits of their labor have helped produce almost 320,000 pounds, equalling over 265,000 meals, of food so far.
In August 2022 alone,Total Quality Logistics (the second largest freight brokerage firm in North America) helped assist in 24 transports from America's Grow-a-Row farms by hauling the goods in their box trucks! The Center of United Methodist Aid to the Community, Franklin Food Pantry in Franklin Massachusetts, and the Salvation Army of Plainfield were all given thousands of pounds of fresh produce to distribute!
Seafood Donation Program
In early September the Seafood Donation Program celebrated the addition of the permanent cold storage unit with a ribbon cutting and an opportunity to sample seafood and cultural recipes. Benefitting agencies, including Move For Hunger's Executive Director and Founder, Adam Lowy, and Fresh Food Program Manager, Jackie Godlewski, gathered to meet and shared how this program, along with the improvements, will dramatically impact the nutritional needs of the food insecure in the region.
"This cold storage is a life saver!" said Henrietta of Higher Ground International. "For us, just trying to get the fish from the docks in Narragansett to Providence, RI was a logistical nightmare."
Prior to this cold storage unit, her team was renting a U-Haul and driving 80 miles a month to retrieve the fish. Their commute to the new cold storage facility is now seven minutes and has alleviated spoilage concerns. In addition, the Women's Refugee Car also provides weekly transportation.
In collaboration with the Commercial Fisheries Center of Rhode Island (CRCRI), Farm Fresh Rhode Island, the Rhode Island Food Policy Council, Eating with the Ecosystem, and United Natural Foods, Inc. (UNFI), nearly 200,000 pounds of fresh local seafood can be distributed annually to Rhode Island's communities in need with over 130,000 healthy, free meals for families.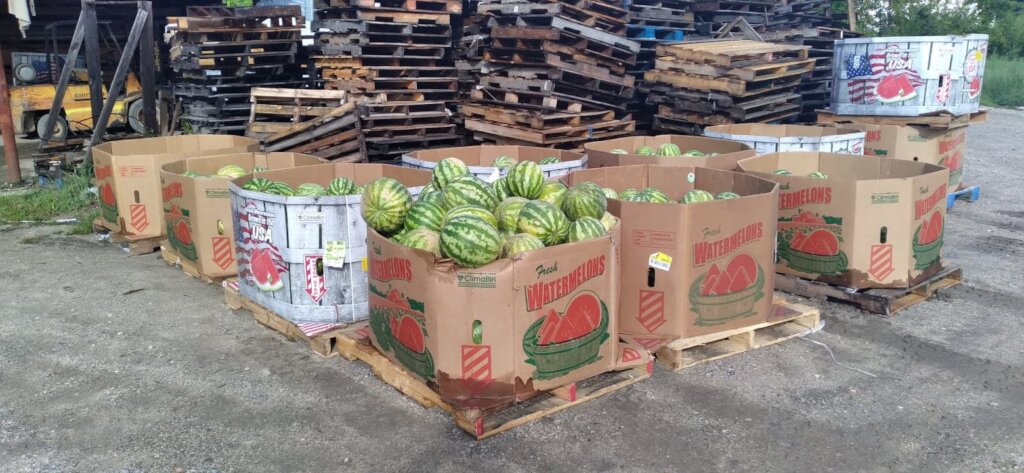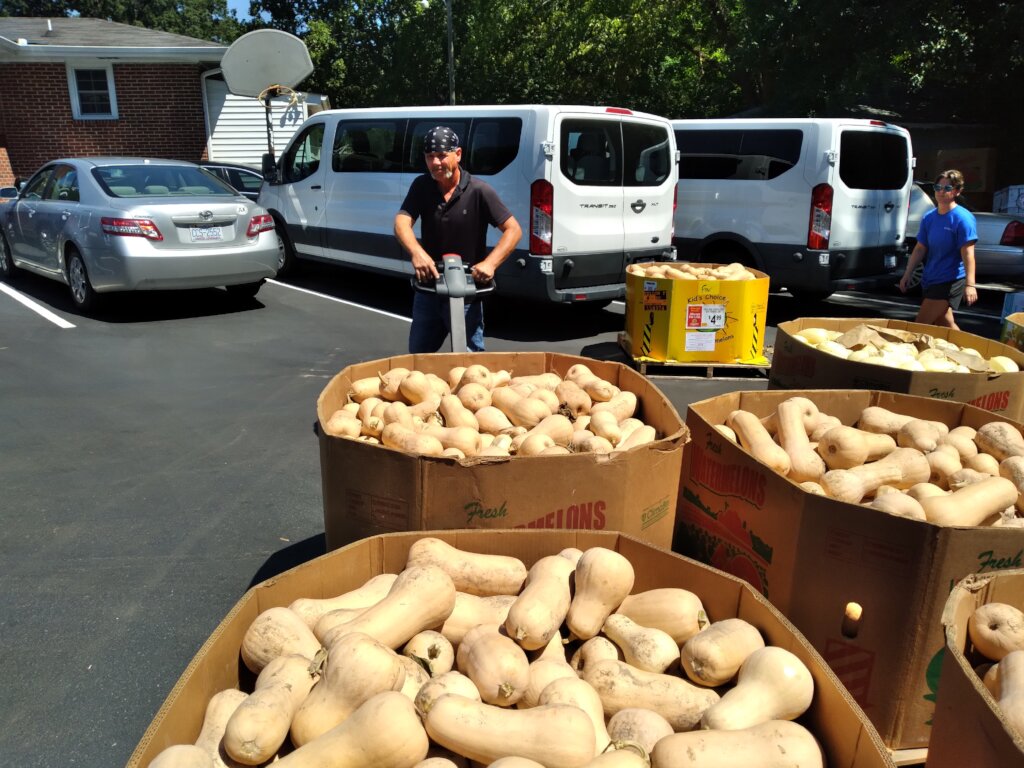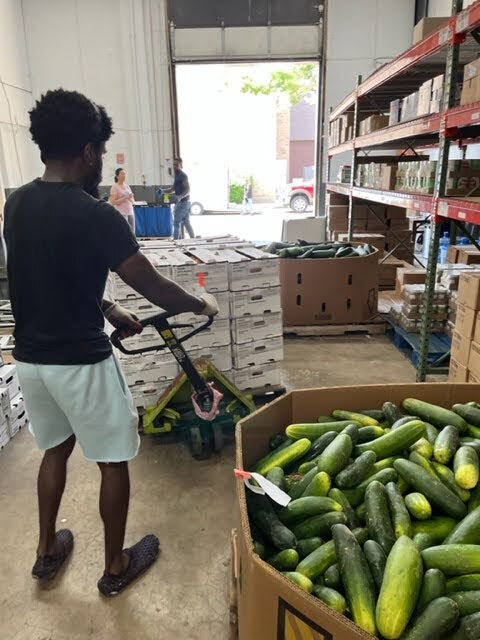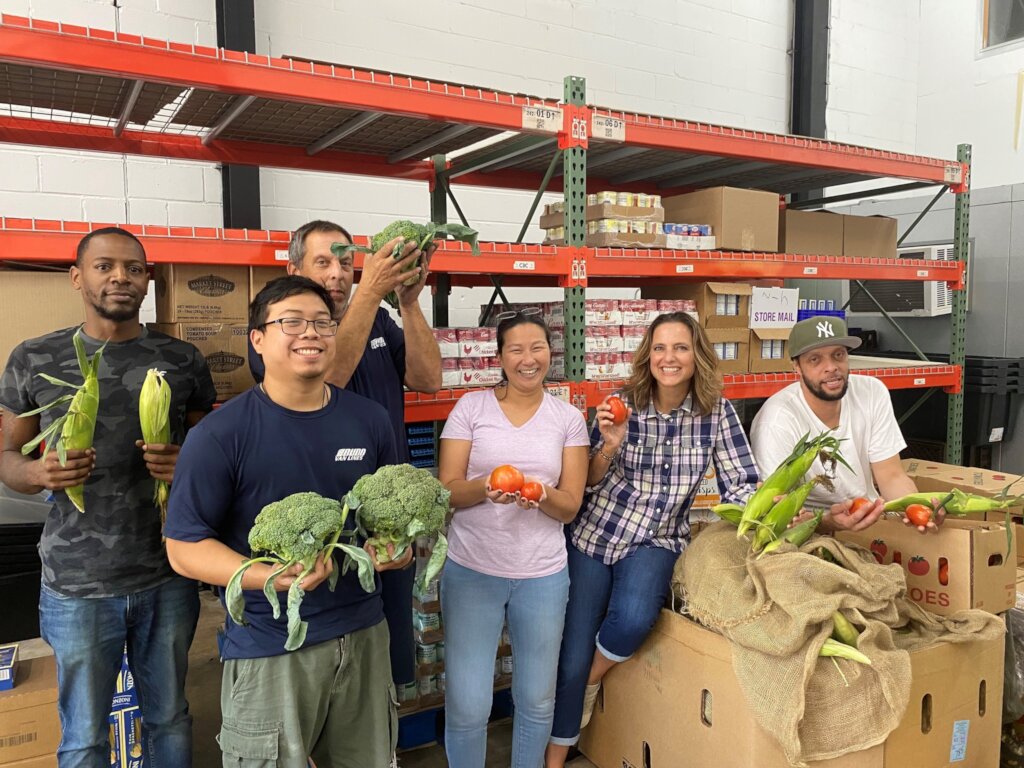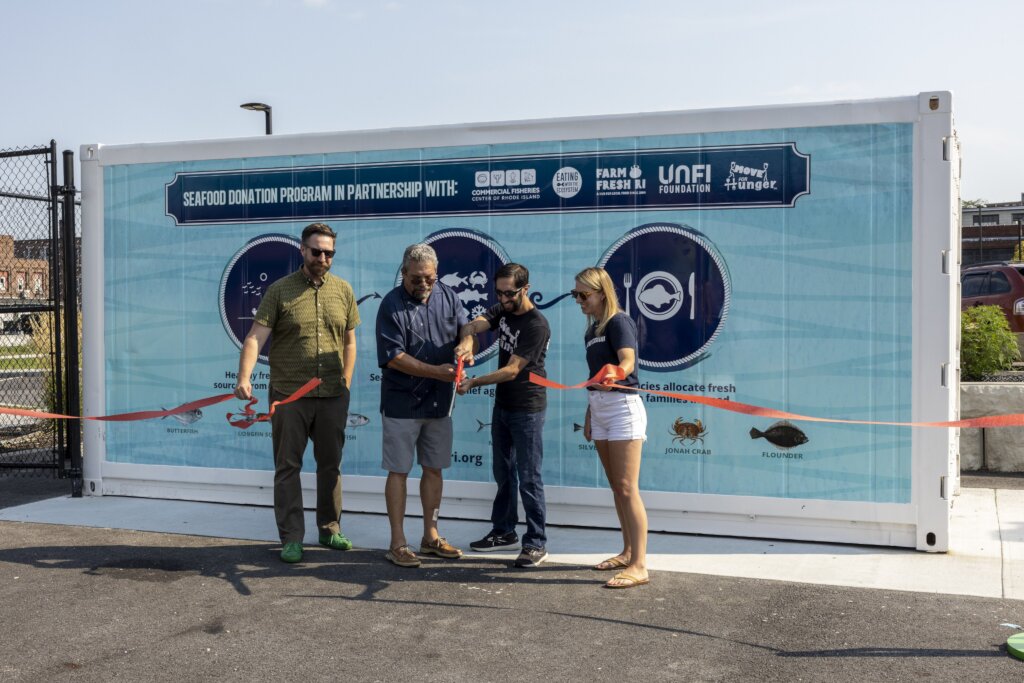 Links: