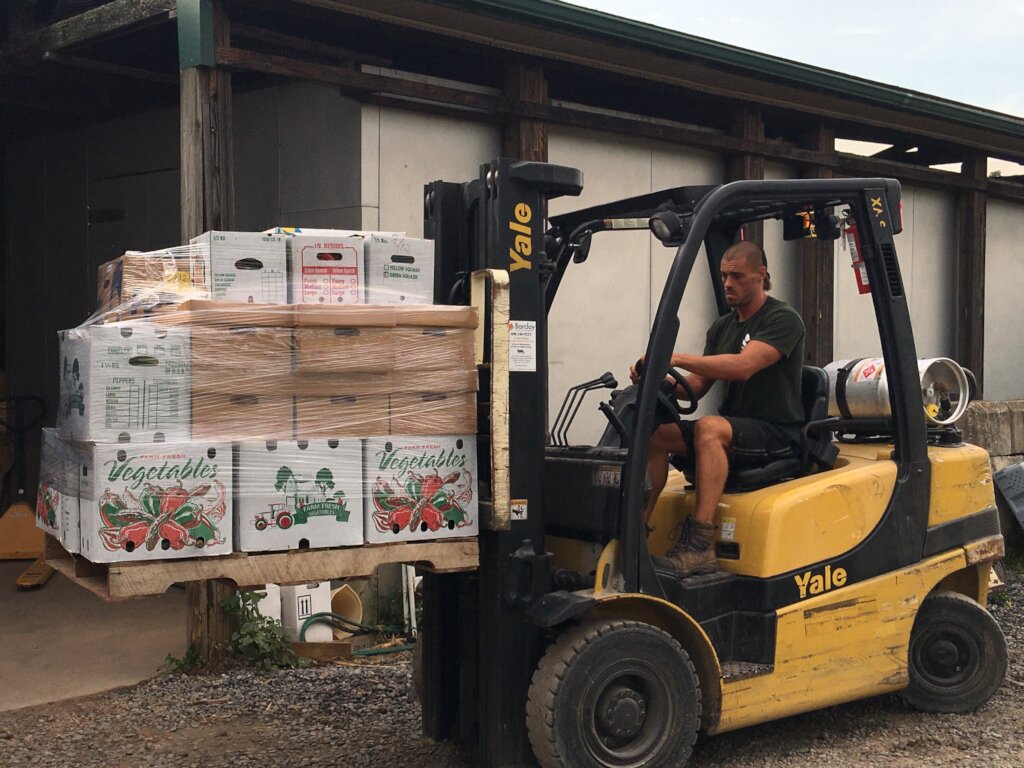 Move For Hunger has continued to work with our partners over the past year to connect the dots between hunger and food waste. By building a network of 1,000+ transportation partners, 2,900 apartment partners, and strategic corporate mobility partners, Move For Hunger continues to help keep food banks' shelves fully stocked year-round and engages communities in hunger awareness, food drives, and special events.
To date, Move For Hunger's innovative sustainable programs have resulted in the delivery of over 25 million pounds of food -- enough to provide 20+ million meals -- for families in need across North America.
As we continue to see the effects of the pandemic linger, those vulnerable populations who were struggling before the pandemic, continue to do so, at alarming rates. When Covid-19 first hit the US, food banks began to see a 50-100% increase in demand. The need was especially high for already vulnerable populations, including the 29 million children who normally receive free/reduced cost meals at school, nearly 9 million food-insecure seniors, the 500,000+ people experiencing homelessness, and the growing number of people who became unemployed and food insecure for the first time. Under normal circumstances, transportation for food banks is a major challenge, but it's become further complicated by the complexity of the pandemic. Early in the crisis, Move For Hunger quickly sprung into action and remained nimble in the face of unique challenges introduced by the pandemic, mobilizing our network in both tried-and-true and brand new ways. As our transportation partners were deemed essential workers throughout shelter in place orders and during times of social distancing, with their support, Move For Hunger was able to continue to provide its services with little disruption and explore how to expand its current hunger relief programs.
As we continued to expand our programs in 2021, including the launch of a new, fresh perishable food initiative, Move For Hunger has a lot to be thankful for this holiday season. Members of our network have continued to step up in amazing ways this year.
Over the past several months, Just-In Time Moving & Storage has transported thousands of pounds of food for the United Food Bank in Arizona, hitting the milestone of 1 million pounds transported in 2021.
Our multifamily properties collected over 100,000 pounds of food this year (and still going!)---the largest amount in any year so far since the program began just a few short years ago.
Our newest program, our fresh food initiative, has helped to provide nearly 570,000 pounds of healthy food this year. That is almost double the amount we did in 2020.
We hosted more than 600+ food drives this year alone with corporate partners, schools, youth organizations, and everyday citizens wanting to give back.
Move For Hunger was featured on the Today Show earlier this year, showcasing how even your everyday move can fight hunger and food waste in your local communities.
We couldn't do what we do without the generous support of everyone at GlobalGiving and our incredible donors, supporters, and partners.
Here's to a healthy & safe 2022 as we continue to fight hunger & food waste together.