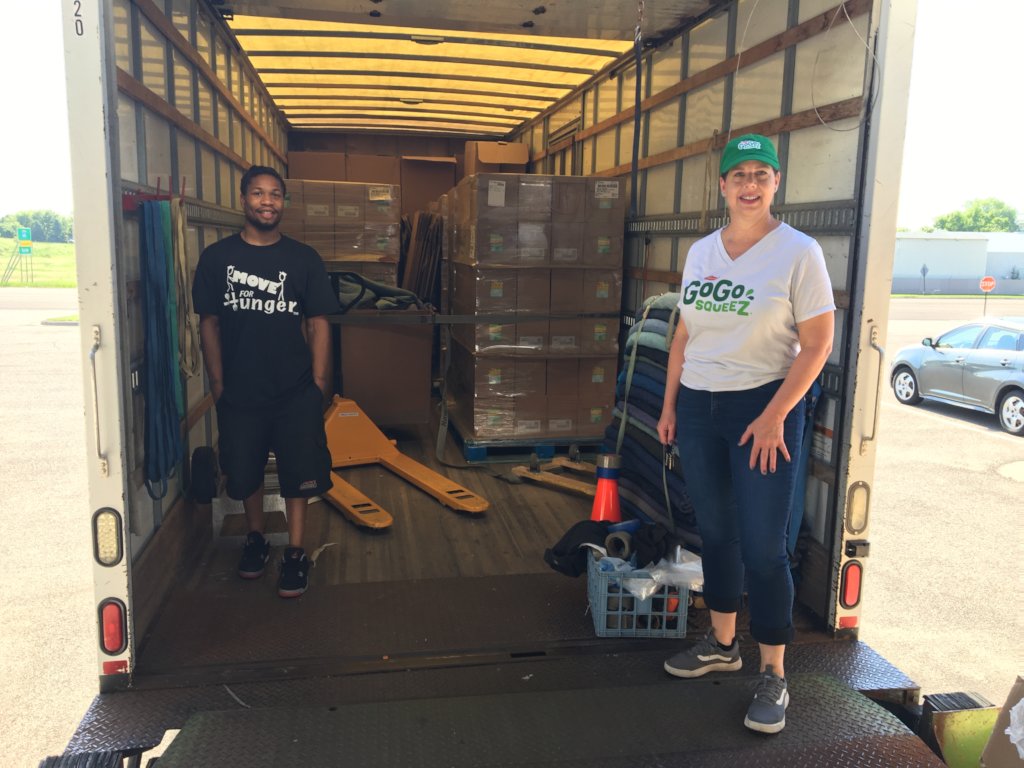 Before the pandemic hit, 37 million Americans were already facing daily hunger, and estimates say more than 17.1 million more people experienced food insecurity during this crisis in2020. Already vulnerable, low-income populations--including school-aged children receiving free/reduced lunch, senior citizens, people experiencing homelessness, and those who are unemployed--are even more at risk. Experts agree that the effects of COVID-19 will require a long-term response and Move For Hunger and its network are determined to see it through.
Move For Hunger has actually increased its food recovery and distribution efforts since the pandemic began. In 2020, Move For Hunger had its most impactful year to date-transporting more than 4.9 million pounds of food, providing 4 million meals for those in need. In the time since COVID-19 has hit the US, Move For Hunger has been able to swiftly pivot the primary focus of its existing programs from rescuing food during move-outs, corporate engagement, and community events to developing innovative contactless food drive models, prioritizing bulk food recovery, and developing a farm & gleaning program to transport fresh & pershiable food to respond to the current heightened demand. While COVID-19 has exacerbated the issues of hunger and food insecurity that already plagued so many communities across the country, Move For Hunger is uniquely poised to respond effectively immediately because of its existing programming and infrastructure, its innovative use of volunteer transportation resources, and its ability to balance national reach with local community support
Food banks, pantries, soup kitchens, and shelters are on the front lines helping the most vulnerable populations as the pandemic continues. When asked what they need most besides food, these organizations will often respond "transportation," which is very expensive due to maintenance of trucks, fuel, and drivers. For many, it often means losing out on food donations because they are unable to cover the cost of pickup/delivery. Many operate on tight budgets and depend on volunteers to provide for those in need. Social distancing protocols has made it increasingly difficult to organize food drives, coordinate donation drop-offs, and to find volunteers to distribute food. Meanwhile, the pandemic has created an heightened need for vulnerable populations, including the 29 million children who normally receive free/reduced cost meals at school, nearly 9 million food-insecure seniors, the 500,000+ people experiencing homelessness, and the growing number of people that are unemployed and food insecure for the first time.
Through Move For Hunger's innovative programs, food banks receive year-round food deliveries without expending additional overhead costs, while increasing food access to those in need. By partnering with community-based organizations on the ground and tapping into the trucks, fuel, and drivers of its transportation network, Move For Hunger can reinforce communities' capacities to combat COVID-19's impact on a local level.
Support Move For Hunger as we continue to help all of those food insecure in 2021 across North America.