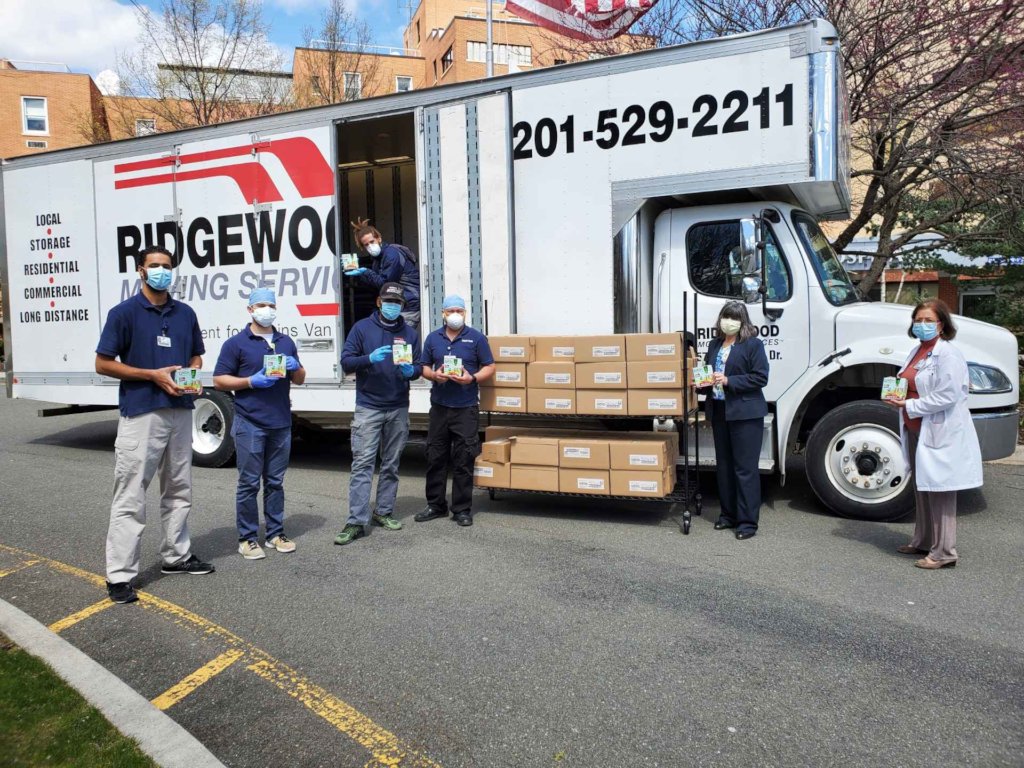 The COVID-19 Pandemic has had a devastating economic impact and drastically increased the need for emergency food assistance nationwide. Move For Hunger is actively searching for ways to meet the demand, and our network of 1,000 moving companies is in a unique position to help.
Move For Hunger is helping food banks all across the country during these unprecedented times. Food banks need trucks to deliver supplies to their warehouses and distribution centers. With a fleet of trucks, experienced drivers, and crews capable of doing the heavy lifting, our network can provide reliable transportation assistance and free up resources for the food banks to use elsewhere. Our team is working every day to connect moving companies that want to help with the food banks who so desperately need it.
Before the pandemic hit, 37 million people were already facing hunger in the US everyday, including more than 11 million children and nearly 5.4 millions senior citizens. Since the start of the pandemic however, the number of people experiencing food insecurity for the first time in their lives is increasing dramatically. Already vulnerable, low-income populations--including school-aged children receiving free/reduced lunch, senior citizens, people experiencing homelessness, and service workers--are even more at risk now during the crisis. With unemployment at historic highs, many will be visiting food banks and pantries for the first time. Move For Hunger's goal is to be able to also support this new population of vulnerable individuals who are now food insecure with the expansion of our programs during these extenuating circumstances. Since its programs directly benefit food banks and pantries across the US, its food rescue and transportation solutions are able to directly serve at-risk groups that have been impacted by COVID-19.
In just the short time since Covid-19 hit, Move For Hunger has immediately stepped in to provide ad-hoc transportation assistance to help emergency food providers meet heightened demand. We already have helped to transport over 540,000 pounds of food, providing 453,000 meals for our neighbors in need across the United States.
There are so many stories of our network in actions. Our transportation partners have answered the call for support during the crisis in so many different ways. Here are just a few...
The Food Share of Ventura County, CA reached out to Move For Hunger for assistance when they needed transportation for multiple shipments of much-needed supplies. Worldwide Moving & Storage, one of the newest members of Move For Hunger's network, immediately responded to the call, and within a half hour of a first phone call to them, Move For Hunger had scheduled a delivery of nearly 3,000 pounds of lemons. Days later, Worldwide Moving & Storage also assisted in the delivery of 20 pallets of paper products and 20 pallets of diapers to Food Share, which had been donated by Procter and Gamble. A donation of that size would have taken Food Share eight trips with their small box truck, but Worldwide Moving & Storage's 26-foot trailer was able to haul it in just two trips, which freed up time for the Food Share driving team to continue recovering and distributing food. Worldwide Moving & Storage continues to assist when needed and recently helped transport over 15,000 pounds of cucumbers and tomatoes to Food Share.
Just-In Time Moving & Storage of Arizona has helped to transport over 130,000 pounds of food over the last several weeks, providing over 108,000 meals to the United Food Bank in Mesa, AZ. They have also volunteered to help the United Food Bank by delivering pallets of emergency food bags bi-weekly throughout the crisis to help support the food bank's 'to-go' meals and will continue to do so as the need continues.
Move For Hunger recently partnered with Materne North America, the manufacturers of GoGo Squeez applesauce to help supply first responders, school districts, and food banks across the country with much needed snacks to fuel their days. Over 57,000 pounds of GoGo Squeez packets have been delivered so far, with additional product donation deliveries already being scheduled. The donation transports have happened all across the country, including in NJ, NY, TX, CA, and GA, helping to support hometown heroes as well as food banks and pantries.
HungryRoot, an online grocery company, reached out to Move For Hunger when they wanted to donate tens of thousands of pounds of their healthy and nutritious quinoa cups to those in need. Members of Move For Hunger's network across the US came together to support this large-scale transport to food banks, providing over 15,000 meals to those in need across the country. This was a first-time collaboration between HungryRoot and Move For Hunger.
To read more about our Covid-19 relief efforts, please click here. Thank you for your continued support!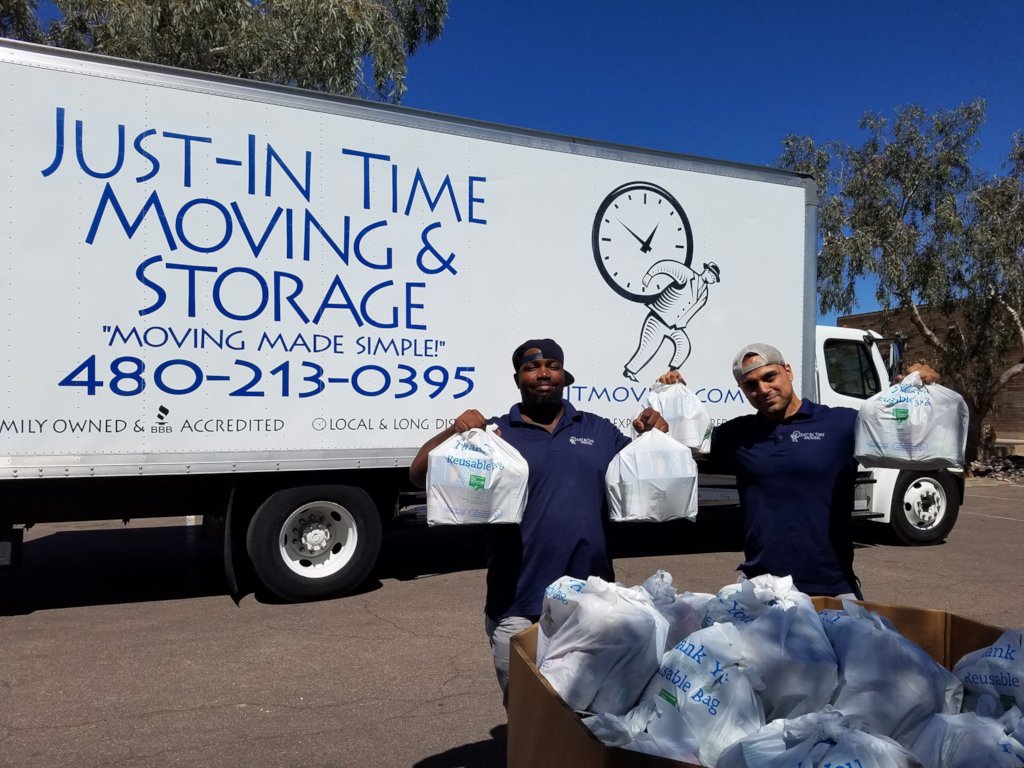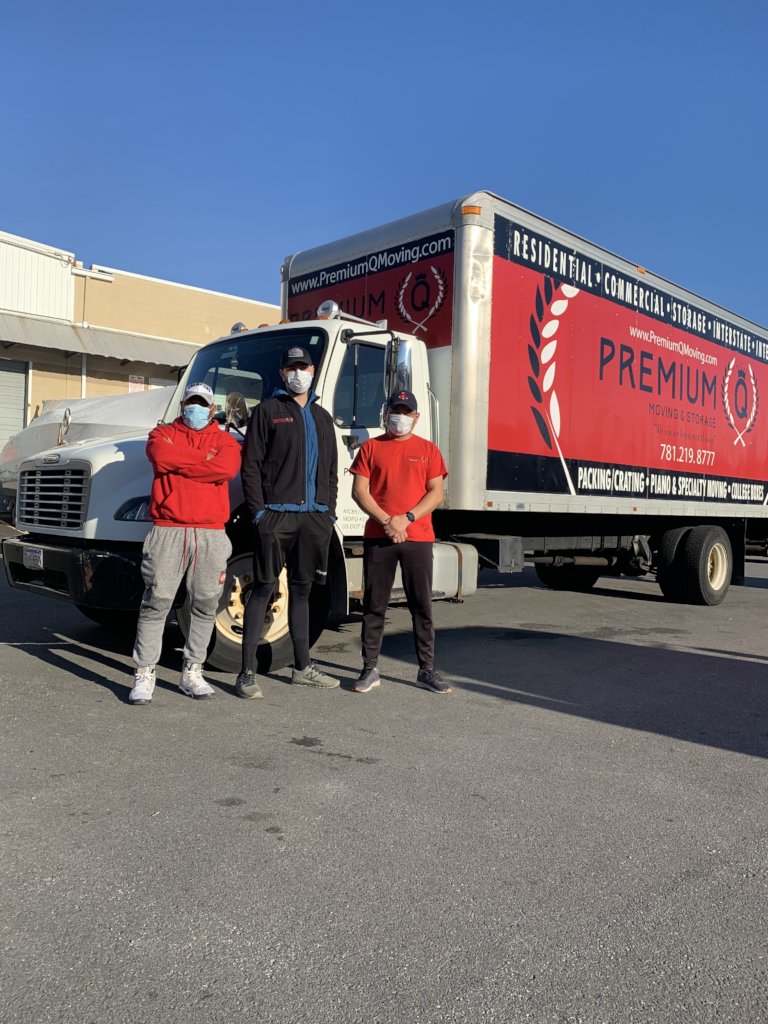 Links: