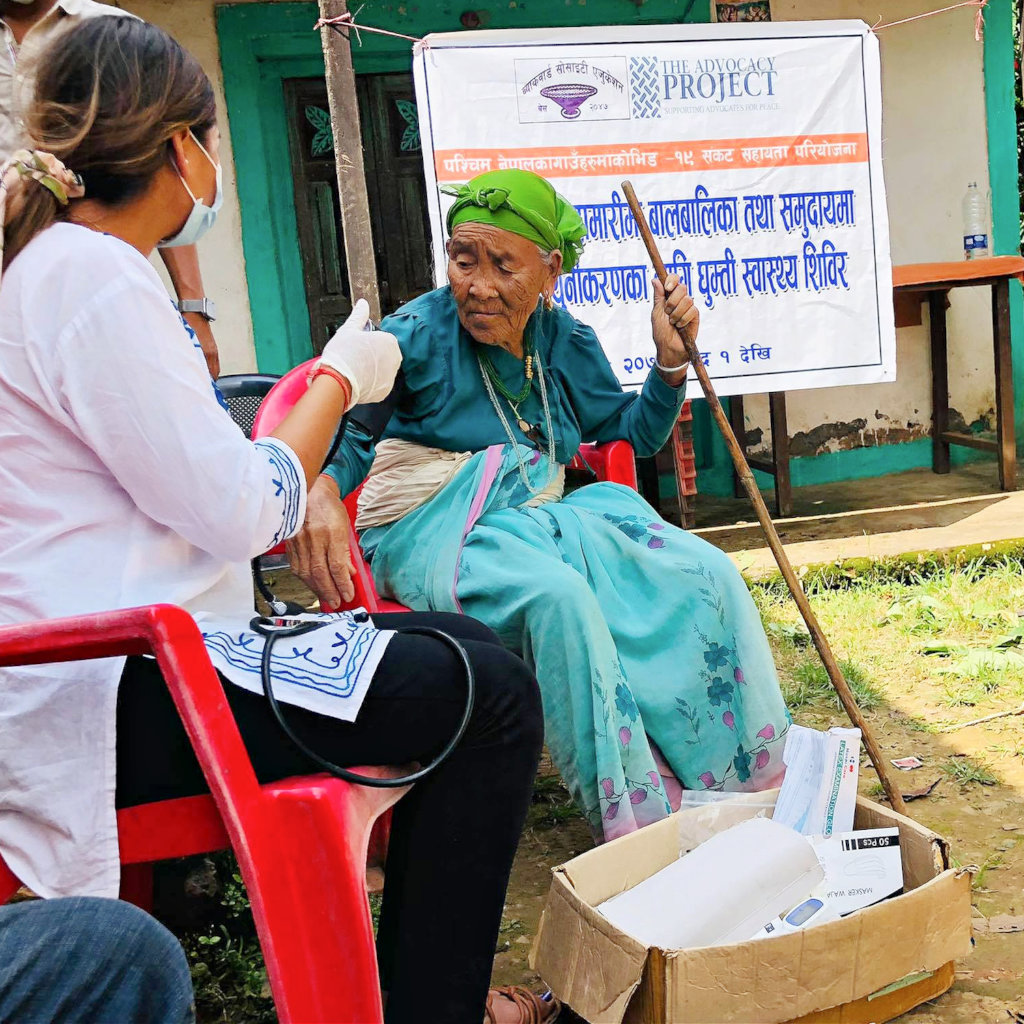 This report is being sent to twelve friends who contributed a combined $1,145 to our June appeal on GlobalGiving. We asked you for help in heading off a dangerous surge of COVID-19 infections in the Midwest Nepal and are pleased to report that our goal has been met!
We were able to raise a total of $6,145. This covered the costs of a 3-month campaign by our Nepali partner, Backward Society Education (BASE) that has reduced the rate of infections, accelerated testing and dramatically increased the rate of vaccinations in sixty villages with a combined population of over 15,000.
The BASE campaign shows what communities can achieve when they put their minds to it, and prepared these 60 villages for a future wave of COVID-19 or another pandemic. There are also important lessons to be learned for other countries that are battling the virus, particularly in Africa where the pace of vaccinations is lagging badly.
*
We launched the appeal on June 25 after receiving a cry for help from BASE, a long-time partner that works in the district of Dang and serves the Tharu people, one of the most vulnerable minorities in the country.
The message from BASE was grim. According to Pinky, who coordinates our work with BASE, infections were thought to be running at 30% in the villages although no one knew for sure because testing was barely available in remote areas. In the towns, hospitals were so crowded that patients were being treated on the sidewalks and oxygen was running out. The distribution of vaccines, which came from India, had stopped abruptly stopped.
The crisis was personal for BASE. Two Board members had recently died and the founder of BASE had narrowly escaped. Pinky's message ended on a somber note: "I am spotting all of these painful stories in my village. Yesterday a mother died and today her daughter also. I become helpless because my place, my country is unable to manage sufficient supplies for the infected peoples. It hurts me so badly."
*
The first step was to set some goals, draw up a budget and sign an MOU. We agreed that Prabal, our Peace Fellow for Nepal who was stranded in the US at the time, would meet remotely with Pinky every week and fill out an "output tracker" which we use to monitor results from start-ups that we support.
BASE then set about implementing an ambitious plan. The first step was to identify 60 villages that were particularly at risk. BASE selected a volunteer in each village and organized trainings in three of the villages to help the volunteers learn about face-masks, social distancing, and personal hygiene.
The volunteers then took the message out into their villages, focusing in particular on the elderly and weak. They also worked with village elders to identify sick people, who were advised to self-quarantine. Those that were seriously ill were helped to a government isolation center.
Parallel to this, BASE commissioned 6,000 face-masks from eleven women tailors who needed work. Half of the masks were made for children, who were coming down with COVID-19 in alarming numbers. The masks were distributed in the 60 villages by the volunteers.
At the same time the campaign blanketed the airwaves with information about risk and prevention. The campaign covered the cost of ten radio jingles that were broadcast every hour by three popular radio stations and went out to over a million people.
Once the villagers were fully informed and on board, BASE sent into a 3-person medical team led by a distinguished local doctor, Rajiv. The team visited everyone of the villages and administered Antigen tests to people who felt unwell.
Only 14 tested positive, which was considerably lower than expected, but BASE officials see this as a big success - and vindication for the two months of relentless information and hard work.
*
Dang District as a whole also recovered. Between June and September monthly infections fell from 588 to 134 in the district and vaccinations rose sharply from 27,739 to 194,375. Three deaths from COVID-19 were reported in September.
As we pointed out in a recent news bulletin, BASE is not claiming credit for the district-wide improvement, but the team worked closely with the district authorities throughout and feel that their approach in the 60 villages provided a blue-print for the rest of the district.
The campaign has certainly strengthened the relationship between BASE and the local government. Your donations also helped to cover the cost of 15 sets of Personal Protection Equipment (PPE) and 8 oximeters, which were shared among the three government health centers that serve the 60 villages.
The BASE volunteers also helped villagers to visit vaccination centers as the vaccines became more widely available. This example of collaboration between local government and civil society created a lot of good will and could be a major asset in any future medical crisis.
*
It seems fitting to end this report with what is perhaps the most important outcome. Many of the 60 villages are so isolated that they rarely benefit from the government health system. This changed with the COVID campaign.
BASE purchased 60 medical kits, which Dr Rajiv and his team used during their visits to the villages. As well as treating the sick they used the Antigen tests to reassure villagers who feared they might have been infected.
This was the first time that medical care has come to some of these villages and BASE hopes it will set a precedent. If this turns out to be the case, it will build on the awareness generated by the COVID campaign and fortify the villagers against future medical crises and chronic ailments like uterine prolapse that affect many women in remote areas of Nepal.
*
We hope you enjoy the photos, which come from BASE and convey the flavor of the village health camps.
With our deep appreciation and thanks.
BASE/The Advocacy Project.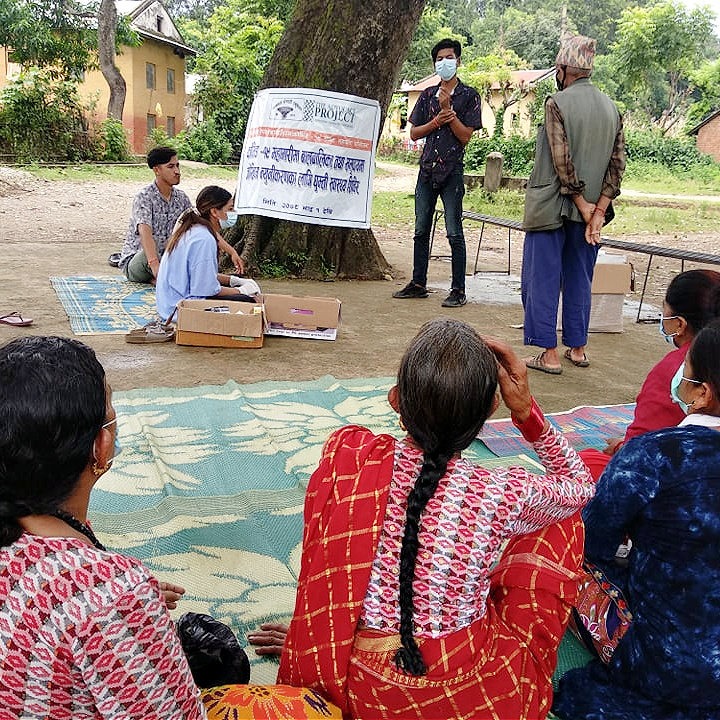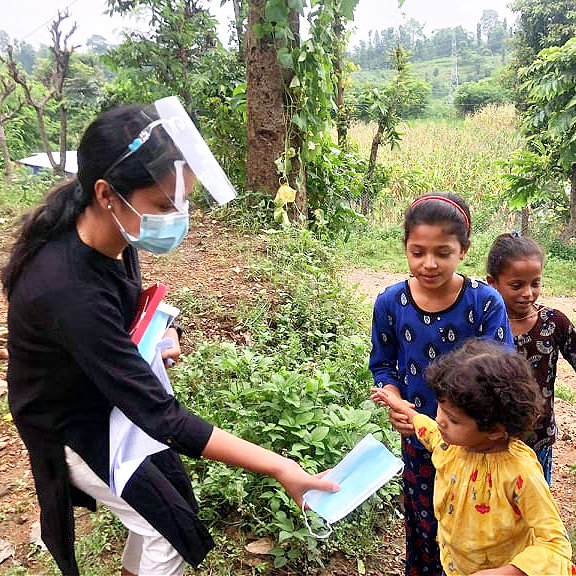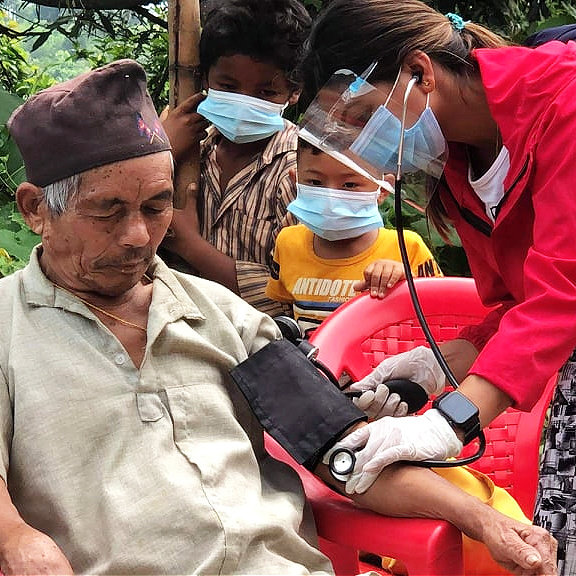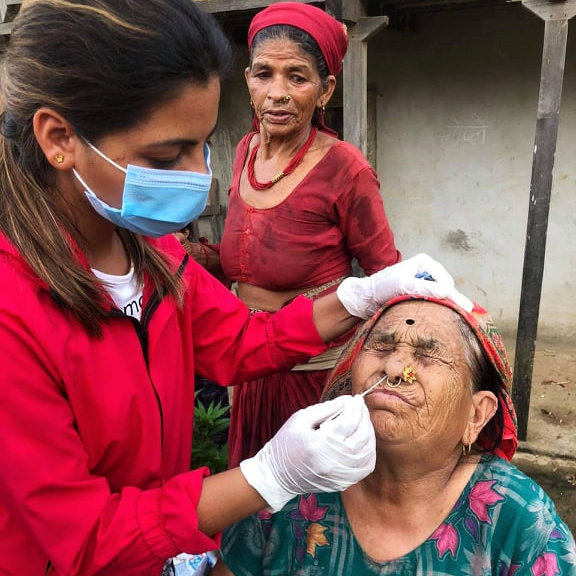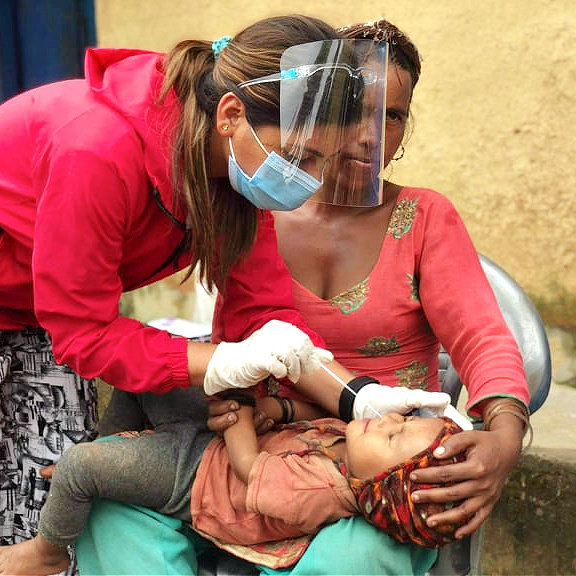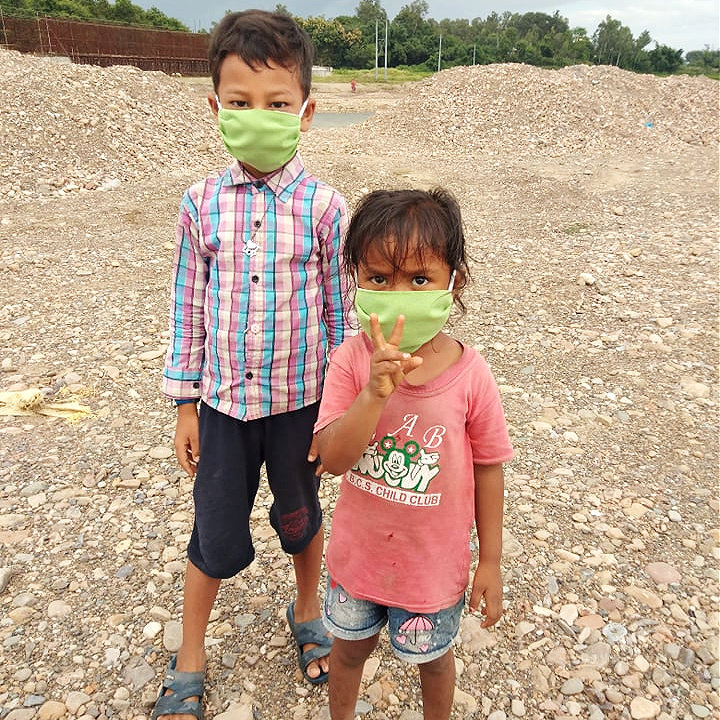 Links: