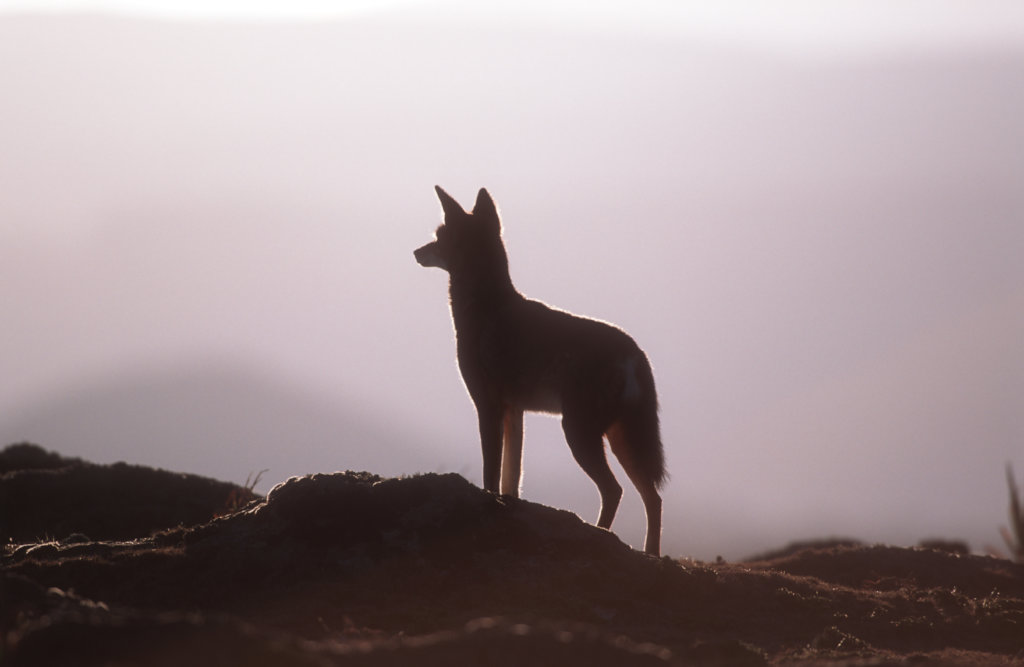 After months of living alone, Terefe, the rehabilitated Ethiopian wolf has found a companion, and their future is looking bright!
Terefe's Story
Found with a shattered femur due to a gunshot wound, Terefe – which means lucky survivor in Amharic – was cared for by the Born Free-supported Ethiopian Wolf Conservation Programme (EWCP) team and successfully released back into the wild in 2020. As the world's first rehabilitated Ethiopian wolf, his recovery and successful reintroduction to his home territory high in the Simien Mountains has inspired the team, and he has become an ambassador for his species!
But until recently, Terefe was very much a lone wolf…
The Beginning Of A New Pack?
Earlier this year, we received reports that Terefe had been spotted in the company of another wolf, believed to be a young female. Keen to investigate, Terefe was traced, and our team was able to confirm that his companion was indeed female!
The two were observed roaming together, running and chasing playfully, and a den was located, surrounded by fresh wolf footprints. Although it was a little late for the breeding season, the two wolves' play-fighting behaviour could be a sign of a pre-mating courtship and an encouraging sign that they have built a close bond.
Could this be the beginning of a new wolf pack? With fewer than 500 Ethiopian wolves left, every wolf counts, and it would be the best possible outcome to see a new family grow from the saving of one wolf's life.
At Ayenameda, where Terefe was housed and treated for his wounds, attitudes have shifted. After witnessing the incredible efforts and deep passion of EWCP staff, many local people expressed their appreciation for the endeavour, and their desire to protect their unique wildlife.
Thank you for your continued support for this vital conservation programme.
Links: