Project Report

| Nov 3, 2023
Protecting wolves from rabies & important update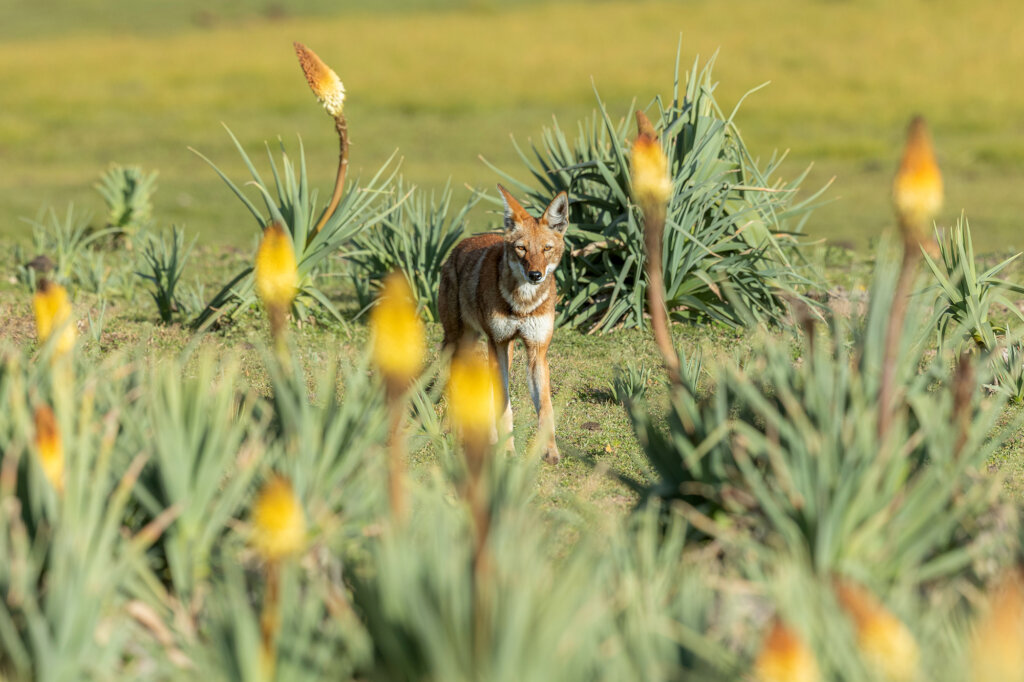 Thank you for choosing to support Ethiopian Wolves, the world's rarest canid.
The 28th of September marked World Rabies Day. As you may know, rabies is a significant threat to Ethiopian wolf survival which is often transmitted from domestic dogs. It also affects thousands of people and livestock across Ethiopia. EWCP conducts vaccinations and awareness campaigns to combat dog-mediated rabies and protect Ethiopian wolves from disease transmission.
In the 12 months up to April 2023, EWCP reached 44 communities providing disease awareness campaigns in and around the Bale Mountains National Park, where 3,200 domestic dogs were vaccinated against rabies. Alongside the domestic dogs, 17 wolf packs were orally vaccinated against rabies by delivering 558 vaccine baits, of which 85% were consumed.
In other news, in September, the Bale Mountain National Park received UNESCO World Heritage Status. With this, we hope that the increased visibility of Bale Mountains National Park on an international scale will help protect Ethiopian wolf and their vital habitats.
Ethiopian wolves are now in the midst of the breeding season, and the teams at EWCP could start seeing pups born any time now as well, increasing the population from approximately 500 individuals.
Born Free has been successfully working with the EWCP for nearly 30 years, and we couldn't have done it without supporters like you. Thanks to you, we have raised over $24,000 (more than £18,500) to support the conservation of Ethiopian wolves.
Following a comprehensive project review, Born Free has now decided to close this GlobalGiving project, and focus support on the conservation of other equally important species. Rest assured, EWCP will continue their vital work monitoring wolf populations, controlling disease, educating local communities, and protecting vital habitats.
We would like to thank you for all the support you have given to this project – if you would like to continue supporting Born Free's work, protecting animals and their habitats, you can give to one of our other projects:
Give Four Former Circus Lions A Sanctuary Home
Rescue Monkeys from Lives of Abuse
Protect India's Tigers And Promote Co-Existence
Save Elephants And Giraffes - Africa's Giants
Thank you once again,
The Born Free and EWCP team
Links: