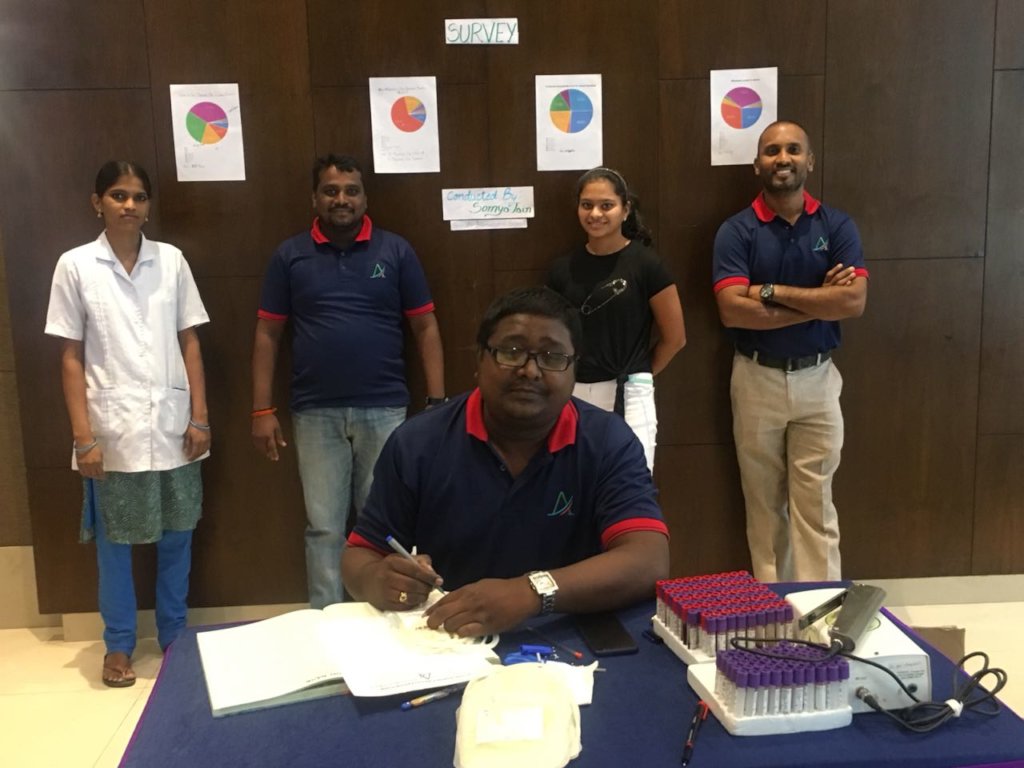 GLOBAL GIVING REPORT FOR THE PERIOD JUNE TO AUGUST 2018
Celebrating the Spirit of Volunteerism:
Somya young energetic tennis player and student of Sreenidhi International School, Hyderabad undertook a community level survey on Voluntary Blood Donation as part of her school community work in her residential community at PBEL City, Hyderabad. The survey was conducted in July 2018.
Aim of the survey:
To create awareness on Voluntary Blood Donation. (90)
To understand how many people know the basic information about blood donation and are ready to donate. (80%)
To know how many people respond to call for blood donation before the camp. (29%)
Total Survey Respondents
90
Response For Blood Donation:
Yes
72 (80% of Total Respondents)
No
4
May Be
14
Presence In Camp
21 (29% of Yes Responses)
Did Not Fill The Survey Form But Were Present
32
Somya also volunteered during the blood donation camp conducted in the same community PBEL City on 22nd July 2018. She made interesting riddles and crossword to engage all the donors during and after blood donation. The survey results were also displayed for all the donors to see.
Story of a Thalassemia Child:
Mr. Hemachandrudu and Mrs. Jayalaxmi, parents of 3 year old Master Nandeeshwar who is suffering from Thalassemia Major need B + Blood every 3 weeks, appealing people to Donate Blood and also to Donate Funds to support Aarohi Blood Bank who help Thalassemia children get Free Blood.
Aarohi Blood Bank has helped Nandeeshwar get 19 Units of Free B+ Blood for transfusion since 2017.
To watch the video appeal click below link:
Creating Awareness on Thalassemia and Voluntary Blood Donation:
Dhiraj Kaveri from Team Aarohi conducted an Awareness Session on Thalassemia and Voluntary Blood Donation at Advantum Health BPO based in Hyderabad on 31st May 2018 attended by almost 200 employees. This was followed by a Blood Donation Camp on 12th June 2018 at the same location where 60 Voluntary Blood Donors participated.