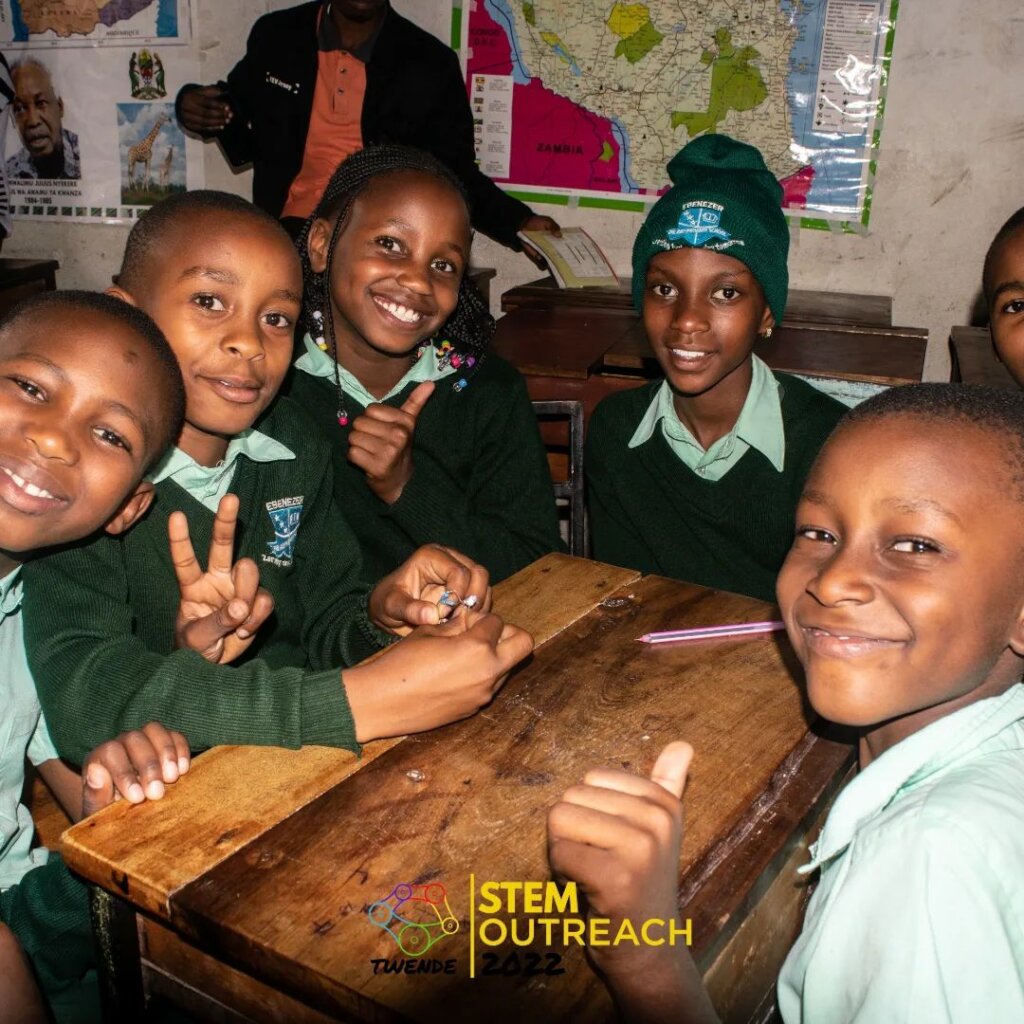 We have countless reasons as to why 2022 will be a wonderful year. Is it the fact that 5-year-olds could assemble an LED light or the fact that form four graduates could make cardboard prototypes? It's that and more.
Throughout this quarter, we managed to reach out to 198 people from different parts of the Arusha region through our programs namely creative capacity building, build it program STEM outreaches, and the use of maker space.
STEM OUTREACHES
Twende reaches out to schools and other institutions to introduce young people to the idea of creating technologies. Some of the participants sign up for the programs which are held in our workshop.
Since the opening of schools, we were able to meet 142 students from different schools stimulating their ability to use STEM in school and daily activities with an emphasis on innovation and prototyping.
The students were able to assemble and light LED flashlights.
BUILD-IT PROGRAM
We worked with 30 students in 2 different workshops in which the first one the students made rubber squeezers (mopper) and the second one flutes for their music lessons.
Among the skills learned were measurement, cutting, drilling, and pasting. We are confident that the skills learned will help them in making and repair of basic items and devices at home and at school. We believe that they will use the skills in solving different problems in relation to making and mending.
CREATIVE CAPACITY BUILDING PROGRAM
We had a special opportunity to work with 20 form-four graduates from various schools as they are waiting for their results. This vibrant group of students was exceptional because they were sharp and eager to learn. The solutions they brought to the table include a paper folding machine, woodchopper, groundnut sheller, and a glass recycling machine. They ended up making cardboard prototypes due to the limited resources we had but we are striving to raise more funds to develop them further and if possible be incubated in our tech incubation program.
USE OF THE MAKER SPACE
The aim of reaching out to schools and institutions is to invite more people, especially the youth to utilize the resources available to make, repair, and innovate. Other users are our program's alumni and community members. Due to this, our maker space has been busy due to the development of different projects such as automatic handwashing machines, maize thresher a plastic recycling machine, and other school projects. Most of these projects have been developed from the first prototype to a better one. Furthermore, there are some of the projects such as maize thresher has been developed up to a product state.
UPCOMING
1. Women in hardware tech. Twende is organizing a Creative Capacity Building (CCB) workshop specifically for women between 12 – 35 years of age with the aim of developing more female innovators and fostering more technologies.
2. Jamii Tech Incubation Program. This is a 12-week (June - August, 2022) design program that connects international teams to do a context-driven design with & for members of the Tanzanian community.
Teams consist of one Tanzanian community partner, a young Tanzanian designer, and an international design or engineering student. The trio collaborates over a solution to a problem identified by the community partner. Teams are supported by Twende and other mentors, who guide them through a semi scaffolded process, beginning with understanding the needs of their community partners and ending with an implementable and adaptable solution.
More information about the program can be found here.
To support this program, please donate to our GlobalGiving project: https://www.globalgiving.org/projects/help-tanzanian-youth-make-tech-to-help-themselves/
Please contact us through info@twende-tanzania.org for more details about the program, registration, and sponsorship.
The reason we do what we do and more is through your continuous support. We are changing lives of Tanzanians, one Innovation at a time and we can not thank you enough for your support. It is through your contribution that we are getting closer to our vision of more local technological solutions to local challenges.
Thank you so much (Asante Sana!)
Nzira and the Twende team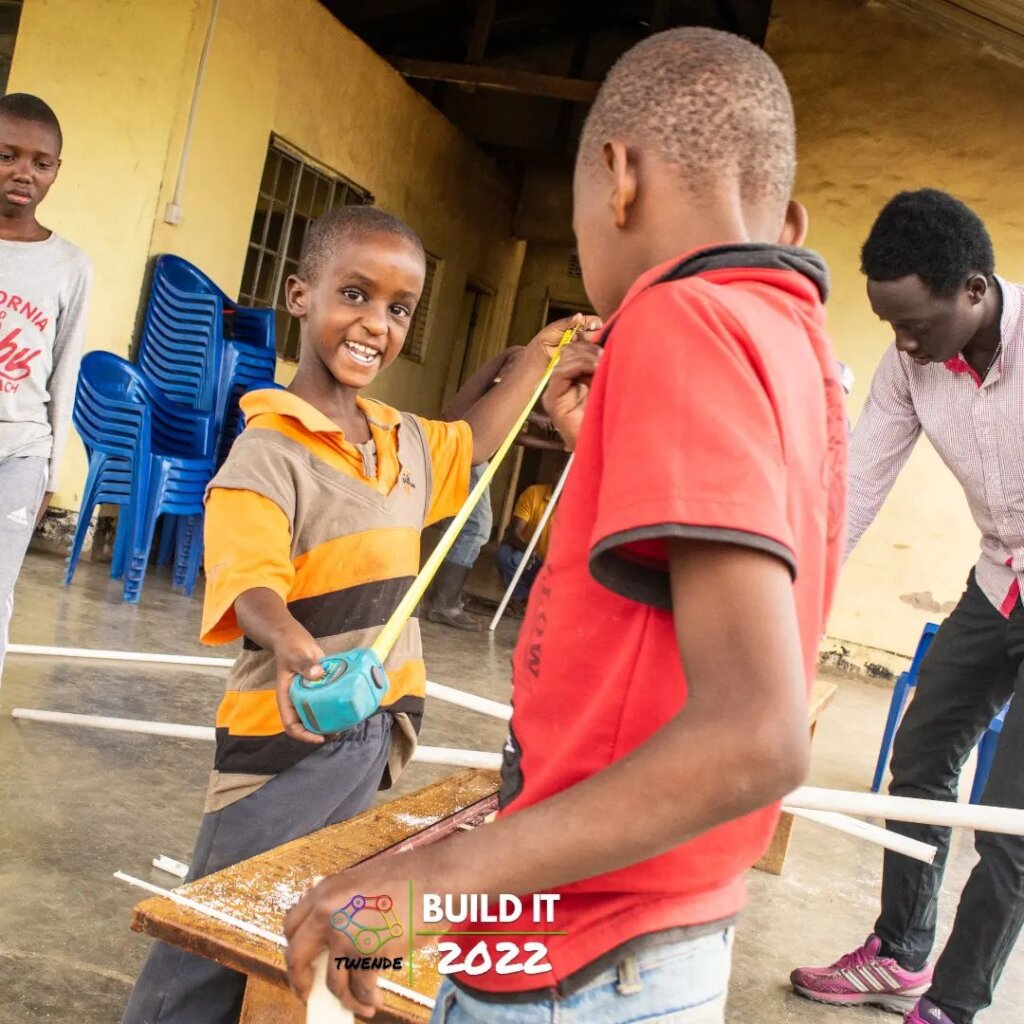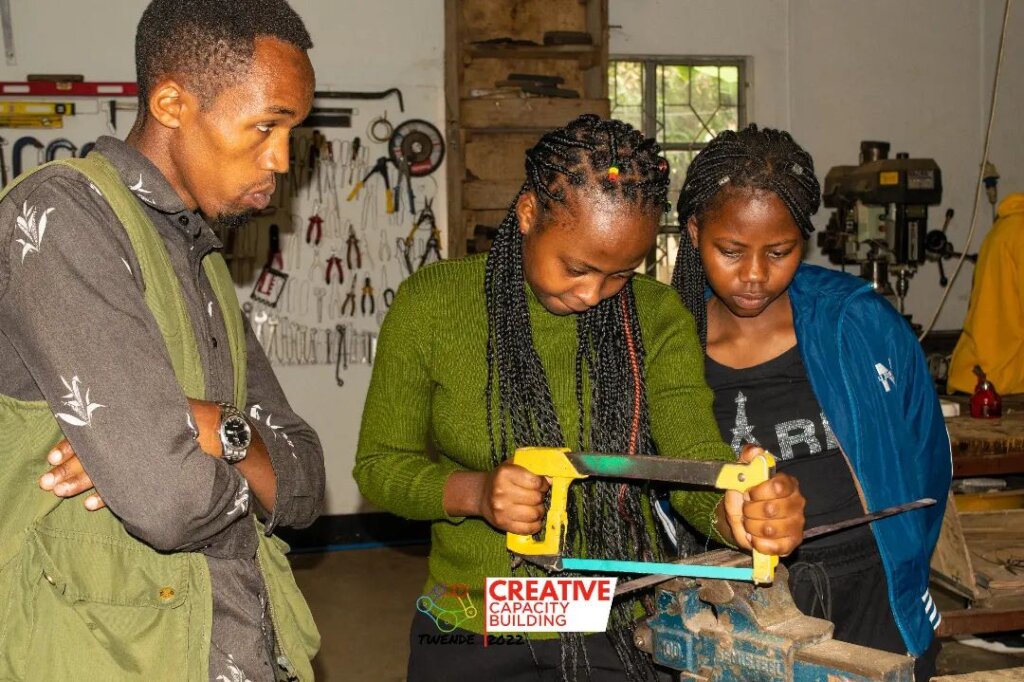 Links: