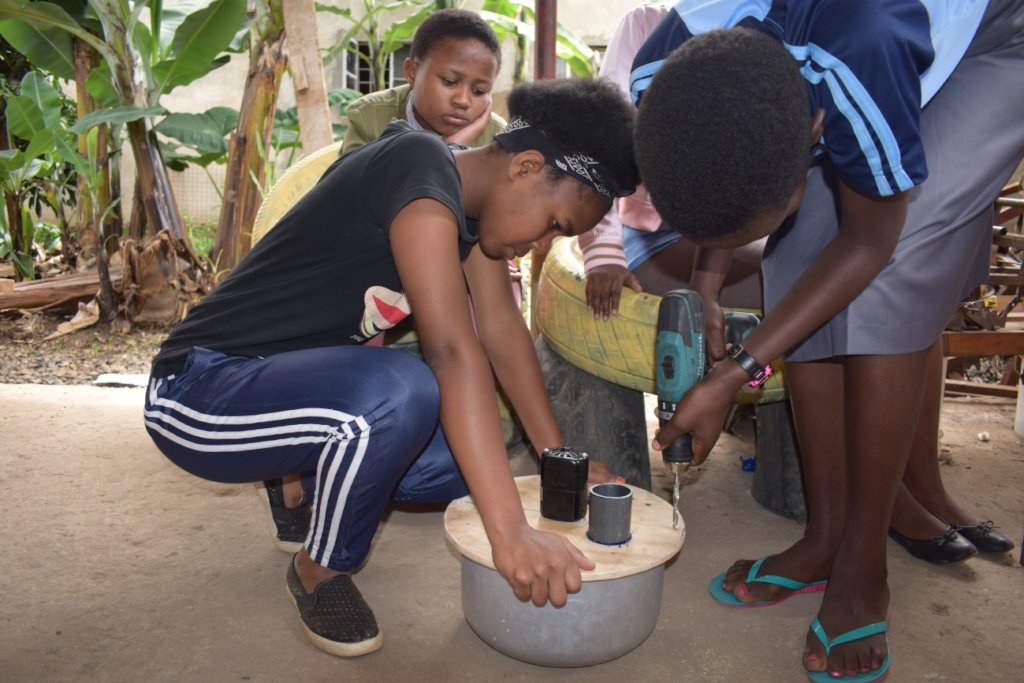 The last 3 months have gone too fast with its bits of challenges but Twende family has been able to work hand in hand with different schools and partners as always to reach its s goal of sparking innovation in young minds, the workshop has been filled with smiles from students across Arusha.
So far we have worked with almost 200+ people through the programs that are happening at Twende including LED Outreach, Build its and Creative Capacity Building (CCB). Among these programs, participants were engaged in making different kinds of stuff for their daily use for example students got to make rubber squeezers and the blackboard dusters to be used by their schools instead of school buying them.
We have reached 105 students through LED outreach, where we got to spread the word of Twende and let them light the LED and get to review Ohms law practically as many schools especially public schools don't have laboratories and tools/materials for practical sessions. Then interested students get to sign in for other Twende programs particularly Build It which makes the total of 65 who come to Twende to build different things including blackboard dusters, rubber squeezer and other electronic tools like flashlights, solar phone charger and many others.
We also worked with groups of street youths and women groups (50 in total) through Creative Capacity Building (CCB) program where they get through design cycle for three days, then get to list several challenges they wanted to work out solutions for the betterness of their lives in the near future. Some of the projects out of this include vegetable cutting machine, blackboard chalk mould, liquid soap mixer, wax pressing machine, coconut oil extractor, food warmer and transporter container etc.
As we also offer a working space and we received people with their innovative project ideas who wanted to prototype them. For example, currently, we are working with students from Tumaini Senior Sec School who are working on the electric generator which will collect power from motorbikes and store to be used for other purposes example lighting. They get to apply for the competition organized by the Government so they asked for support in terms of working space, Technical, presentation tips.
We also received visitors and volunteers/interns who came for different purposes like learning, experience sharing, knowing and understanding what Twende does and also helping Twende to grow further in one way or another.
Conclusion: it has been a fruitful Quarter, reaching out to students and communities like never before, partnering with different organizations and schools such as Aga Khan University, Fues Foundation Mwandet Secondary School and Senda Success who also promised to work with us on holiday and weekend basis.