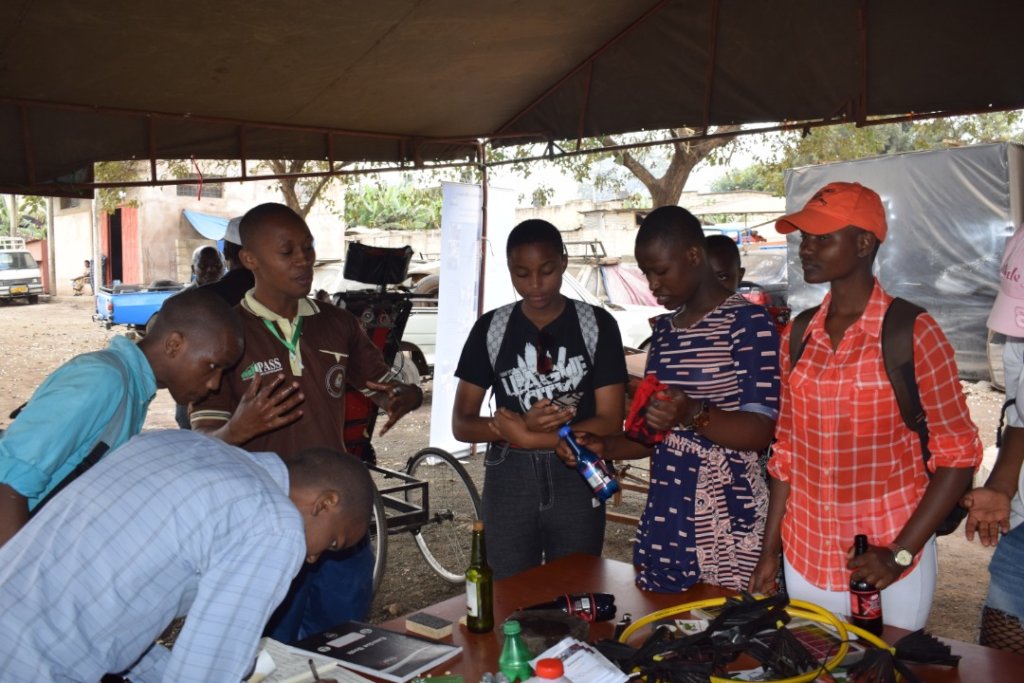 Hey Twende Folks!
Wow, the third quarter is almost over! And we have had numerous activities here at Twende. We had the pleasure to reach out to the community and host different guests who had different life-changing projects. We can't thank you enough for the support to reach our goals.
This third quarter was filled with a wide range of activities like Creative Capacity Building (CCB) training, build-it workshops, the Annual Agriculture Show (nanenane) and the Jamii (community) Technology Program.
In our CCB and Build-it workshops, we have successfully worked with our 2 amazing interns who incorporated Arduino technology in our training where we reached out to 60 students of 3 different schools where both students and teachers took part in this incredible training program. The participants learned how to use electronic tools like resistors, breadboard, jumping wires, cables, Arduino and laptops just so they can learn how to program computers into doing what you want them to do and to see if they can get more interested in programming lessons.
In August we had the opportunity to reach out to many people through the Nanenane exhibitions. Nanenane day on Aug 8 every year celebrates the important contribution of farmers to the Tanzanian economy.
This year we managed to showcase our innovations just outside our premises where we had a tent and innovations outside to display. The aim of showcasing our products is to be able to build a larger network of potential clients and innovators who will keep working with us to create more technologies to solve community challenges.
It is also one of the opportunities we have to market Twende's programs and activities to new people. Creating awareness on how technology could change more lives and make such a huge difference in it. We talked to students of various schools, community members and telling them how Twende could work with them while solving their problems in the society through local innovation.
The Jamii Tech Program brings local University students as well as international youth together with a specific community, and together they team up to identify a specific problem within that community that they can solve together using their innovative ideas and abilities. These innovative technologies are created from scratch in hope to go through many prototype phases and finally a finished product that can be used by the community it was created to help.
This year, the program started on the 12th of August and it includes 8 students from Tanzanian Universities who will be trained and work on projects for 8 weeks and 2 communities to work together with the students for one week. These communities include 2 Groups which make a total of 15 members. So far we are in the fifth week of the program where students are working on their prototypes and are getting guidance from our amazing team of trainers and staff before presenting them to the community members for feedback.
Twende loves bringing impact to the local community. In the next few months, we will have more creative capacity building programs and continue to follow up on how individual projects are doing as well as continue to work on our new project. We love that you continue to support us and keep track of what we are up to. Do sign up for our newsletter and follow us on our social accounts (Facebook, Twitter and Instagram) or watch our GlobalGiving organization page.
Remember, we do this because you help us. Thank you very much for your continuous support!
Links: