The past few months have been a busy time for our Tanzania Forest Garden farmers. This summer, each farmer has been preparing tree nurseries for outplanting. You may think that planting trees is simple, but in fact it takes a lot of work!
For each tree to have the best chance of survival, there are several important steps that must occur. To plant nurseries, farmer must properly prepare their soil with a mixture of compost, dirt, and sometimes ash or other natural inputs. After the seedling mixture is composed and ready to go, farmers then prepare their seeds for planting. Each seed requires different kinds of preparation: some seeds can simply be planted, while others require a cold or hot soak to break the seed casing. Other seeds must be planted in a certain direction in order to germinate, so it's important to know how to prepare the seeds for the best chance of germination and survival!
Once the seedlings are in the nurseries, each little tree takes anywhere from 4-10 weeks, depending on the species, for each tree to become big and strong enough to outplant into fields. During this time, farmers must protect their young trees by keeping them out of the mid-day, direct, hot sun and by watering them daily in the morning or evening in order to prevent too much water from evaporating in the mid-day sun. This process helps to conserve water use. With TREES' help, farmers learn to plan accordingly for the appropriate outplanting time to make sure they're starting their nurseries in time to outplant during the rainy season. At this time, TREES staff offers support to farmers in planning, planting, and outplanting their new trees.
When farmers are ready to outplant their trees into their Forest Gardens, they plant during the rains so that the newly planted trees are more likely to survive. Each farmer protects their trees, either with an already existing live fence or by building protective barriers out of locally available materials.
After the trees are planted in Forest Gardens, our local staff visits each farmer to measure survival rates of the young trees and help farmers plan for next year.
Each nursery takes a lot of work, but for Forest Garden farmers, the effort is worth the payoff when the Forest Garden is growing strong, providing food, timber, fodder, and income for farming families!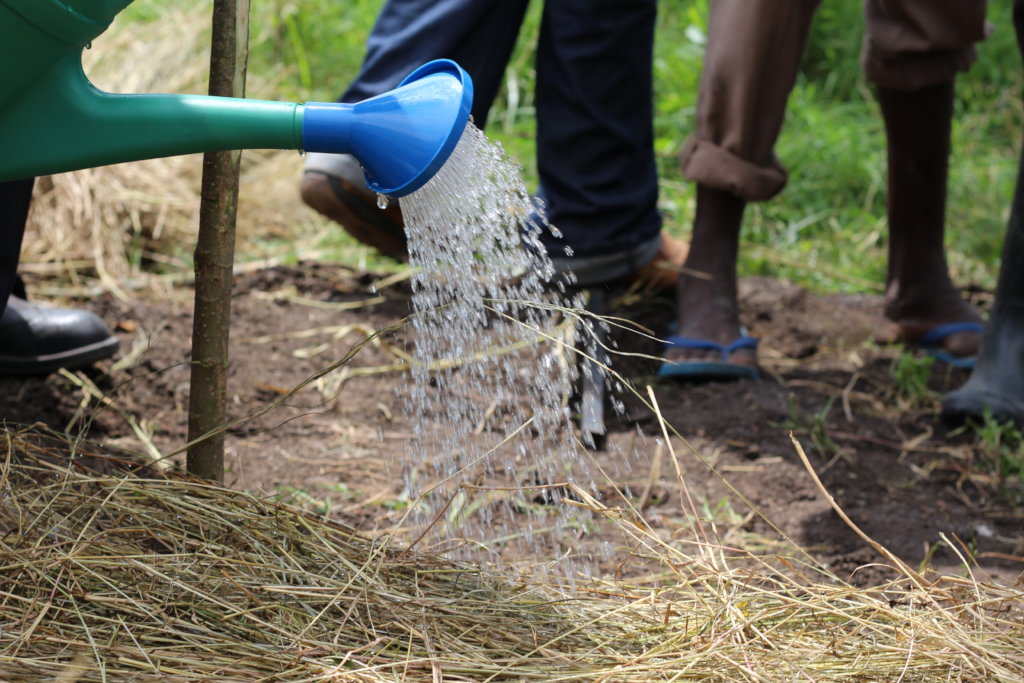 Links: