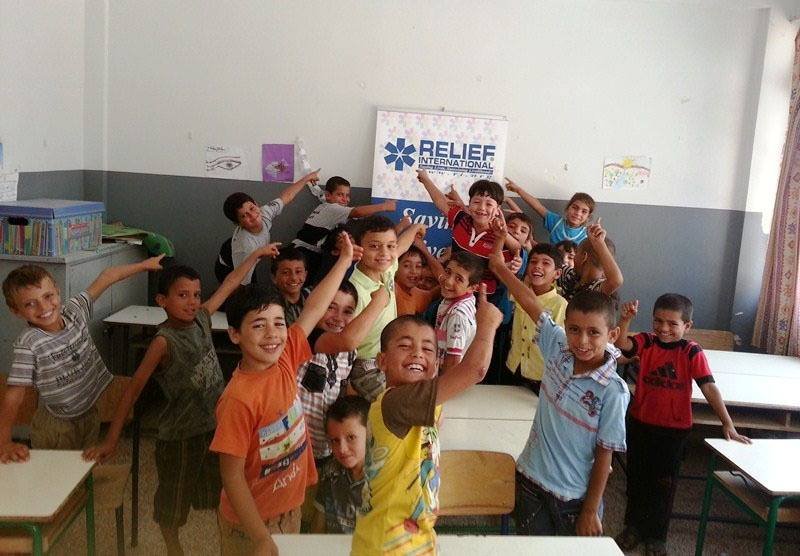 Well into its third year, the crisis in Syria has escalated to unfathomable proportions. Over two million Syrians have been displaced - one of the largest refugee population movements in recent history. As the crisis continues, more and more Syrian families are requiring assistance. In response, Relief International's efforts have expanded over the past year to support refugees and host communities by providing vital services such as education and water and sanitation hygiene in Jordan, Lebanon, and now Iraq. Currently, Relief Internationals programs in the region help meet the needs of more than 400,000 Syrians.
One of Relief International's top priorities is to transition Syrian children back to school. Currently, more than half a million Syrian refugee children are out of school. This is an entire generation at risk. Our educational programs in Jordan and Lebanon provide support to more than 8,000 children. In Lebanon, RI offers accelerated learning programs (ALPs) across 24 schools in Beirut, North Lebanon, and Mount Lebanon. Through ALPs, Syrian children ages 3 to 14 are able to catch-up and learn in a safe and supportive environment. RI's programs help ensure that Syrian children succeed and integrate into the formal education system.
In Iraq, Relief International is helping meet the water, sanitation, and hygiene needs of 7,000 Syrians in the Dara Shakran Camp. To ensure families have access to safe water, RI operates a laboratory in the camp which monitors the safety of drinking water in order to reduce the risk of waterborne illnesses. Our team also distributes hygiene and sanitation kits. In order to combat one of the coldest winters on record in the region, we also provide winterization kits to children to ensure they keep warm.
Your ongoing support has made Relief International's work possible. With your continued support, not only can we continue to offer relief, but we are also able to establish sustainable long-term programs and help more Syrian families have a better and more promising future.
Links: