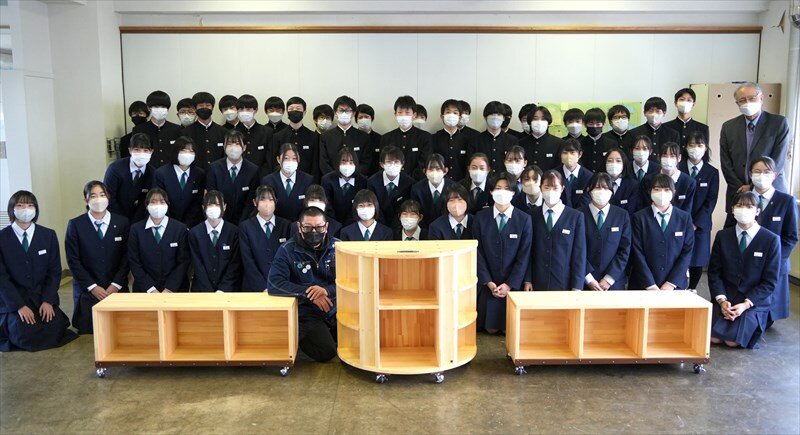 TAMF donated the 28th Taylor Bunko to Monou Junior High School on January 17. The presentation was attended by TAMF Advisor Shinichi Endo and TAMF Managing Director Toru Takanarita. An article about the presentation ceremony was published in the Asahi Shimbun Miyagi edition of January 18. In addition to the bookshelves made by Endo-san, book certificates and the books, "Live Your Dream", "A Gift from Taylor", and "The Taylor Anderson Story" were donated.
.
On February 9, the 29th Taylor Bunko was installed at Okaido Elementary School in Ishinomaki City. The presentation ceremony was attended by Mr. Shinichi Endo, TAMF advisor and creator of the Taylor Bunko bookshelf, and the bookshelves and book certificates were presented as well. The top of the bookshelf is embedded with redwood from the United States, and Endo-san said, "I created a rainbow line to convey Taylor's desire to become a bridge between Japan and the United States."
The English version of the news that a Taylor Bunko will be installed at Taylor's alma mater, Randolph-Macon College, and that a monument will be dedicated in Ishinomaki's Memorial Park this Spring, has been published in the Asahi Shimbun. The Anderson's will visit Ishinomaki for the dedication April 16th and return with the Endo's for the Taylor Bunko dedication at Randolph-Macon College in Ashland, VA April 28th. This will be the 30th Taylor Bunko that Endo-san has crafted. The Endo's story (link below) since the day of the tsunami has recently been published in Yahoo News.
GlobalGiving Little by Little Campaign
On April 3 - 7, the Little by Little campaign will take place! All eligible donations up to $50 per unique donor per organization will be matched at 50% during the campaign, and funds will not run out!.

Thank you for your support which helps us continue programs like these to help Ishinomaki families, schools and students affected by the disaster to continue to recover, learn and expand their horizons! Please follow us on Facebook/Tamfjp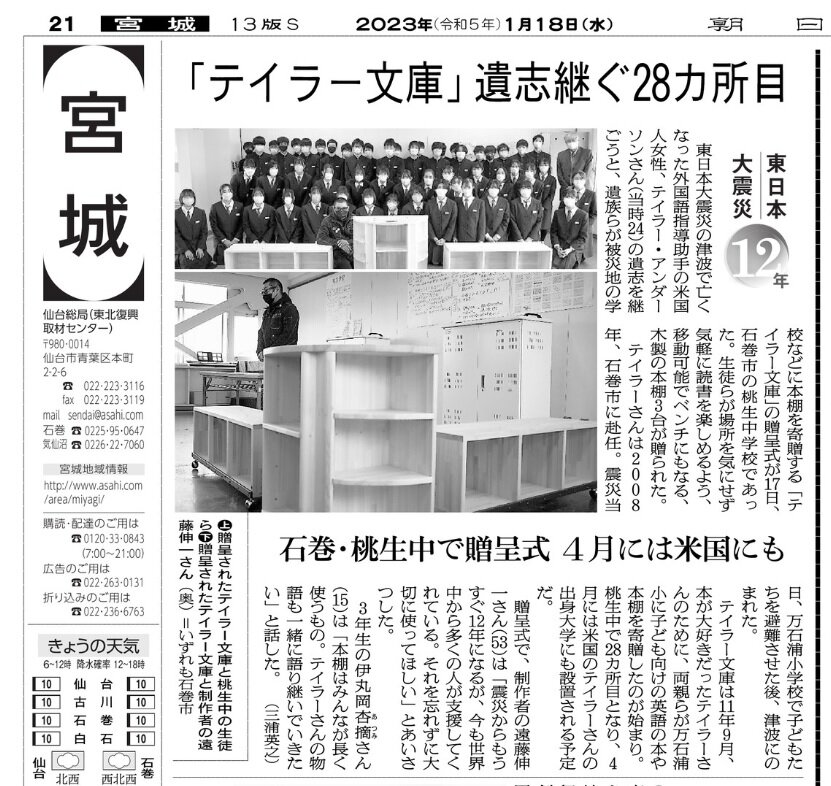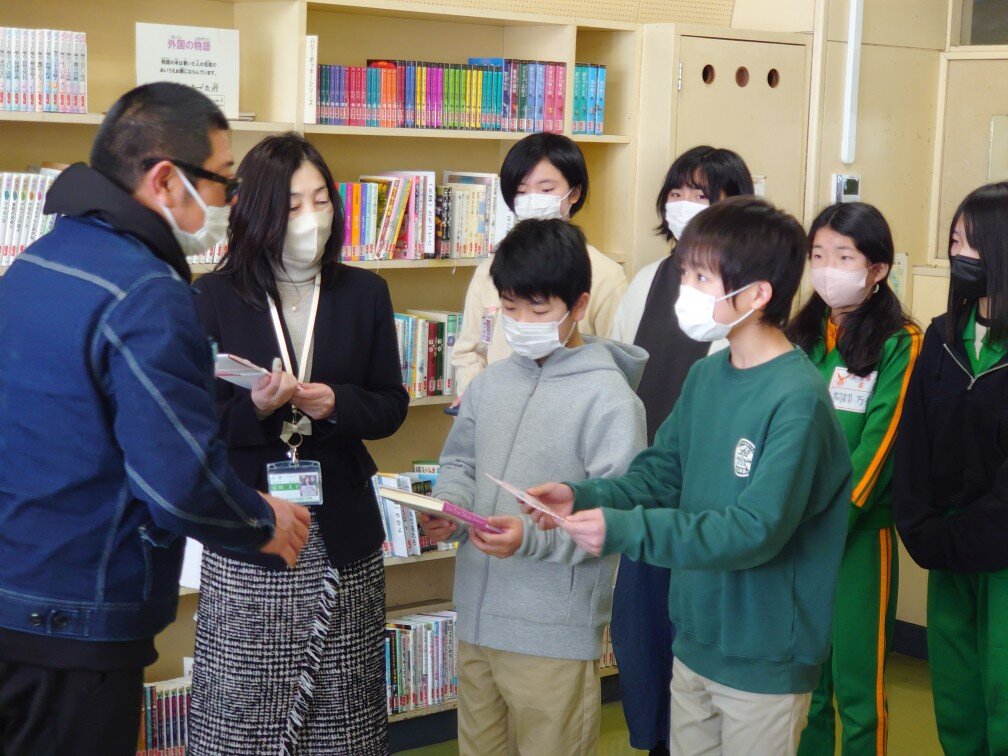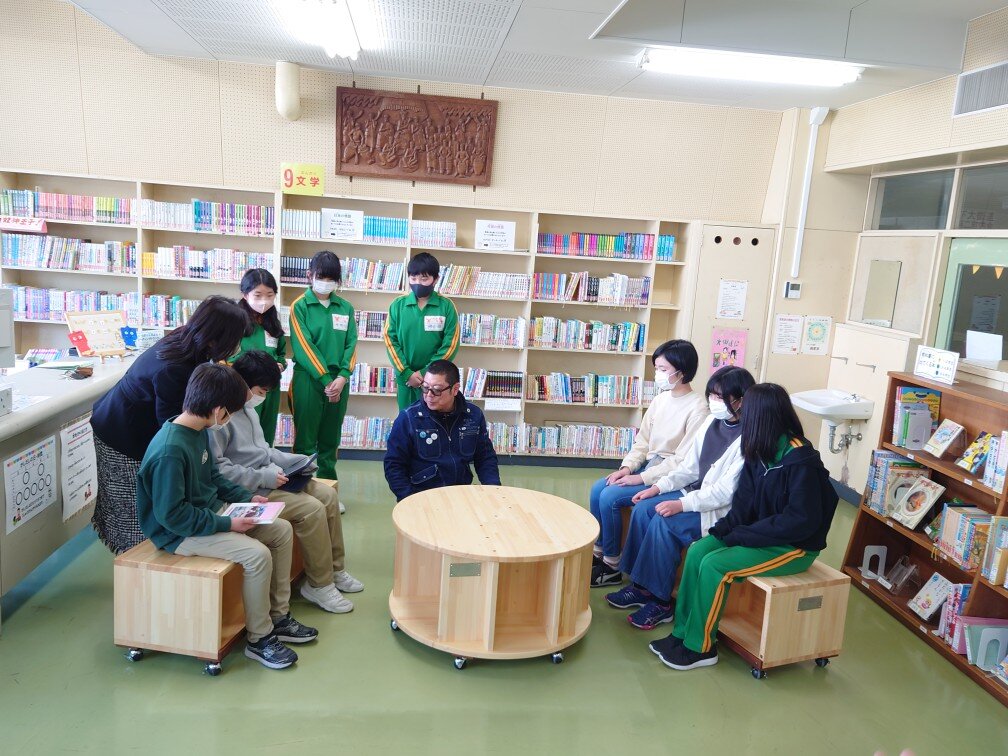 Links: