Project Report

| Jan 29, 2016
Violence against women awareness raising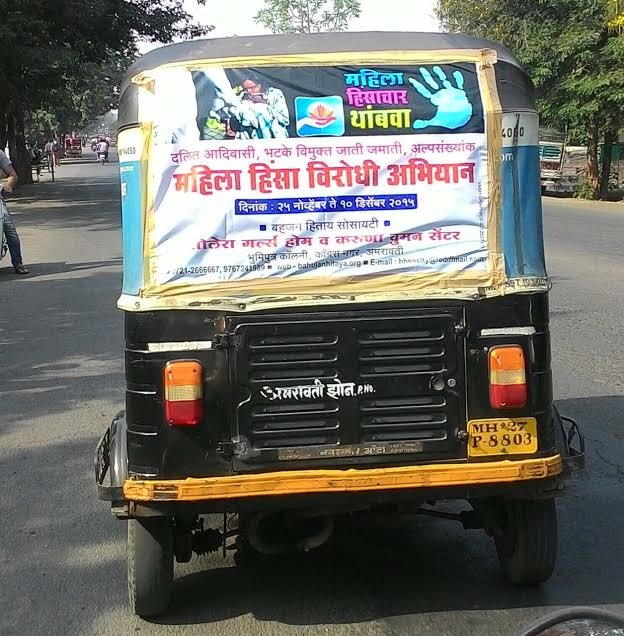 At the end of last year, all Maitri partners had 2 weeks of working in their project areas, to raise awareness of the topic of violence against women.
The campaign targeted over 21,000 people, and was undertaken by 11 organisations.
It addressed a number of varied topics, namely:
Domestic violence
Sexual harassment
Rape
Manual scavenging
Female infanticide
Dowry issues
Legal/rights awareness
It targeted not only women, but also:
Adolescent girls and boys
Men
Teachers
Activities included
Rallies: for example JanSahas conducted an 11 day march in the 6 districts of MP
Awareness camps
Meetings with government officials
Memorandums submitted to relevant government departments
Street plays/street theatre
Drawing competitions and essay writing on VAW
Workshops/capacity building on related themes
Medical camps for women
It covered the following states
Maharashtra
West Bengal
Tamil Nadu/Pondicherry
Madhya Pradesh, Uttar Pradesh, Rajasthan (Through Jan Sahas)
Haryana, Jharkand ,Bihar, Delhi (through CADAM/NACDOR)
We are still gathering information about the indivuidual successes in varius areas, but please see below the pictures from some poster making and an exhibition by local girls in Amravati district of Maharastra.
Thank you so much for allowing this work to take place through your donations!