Project Report

| Oct 27, 2015
Field Report: Lalibai's story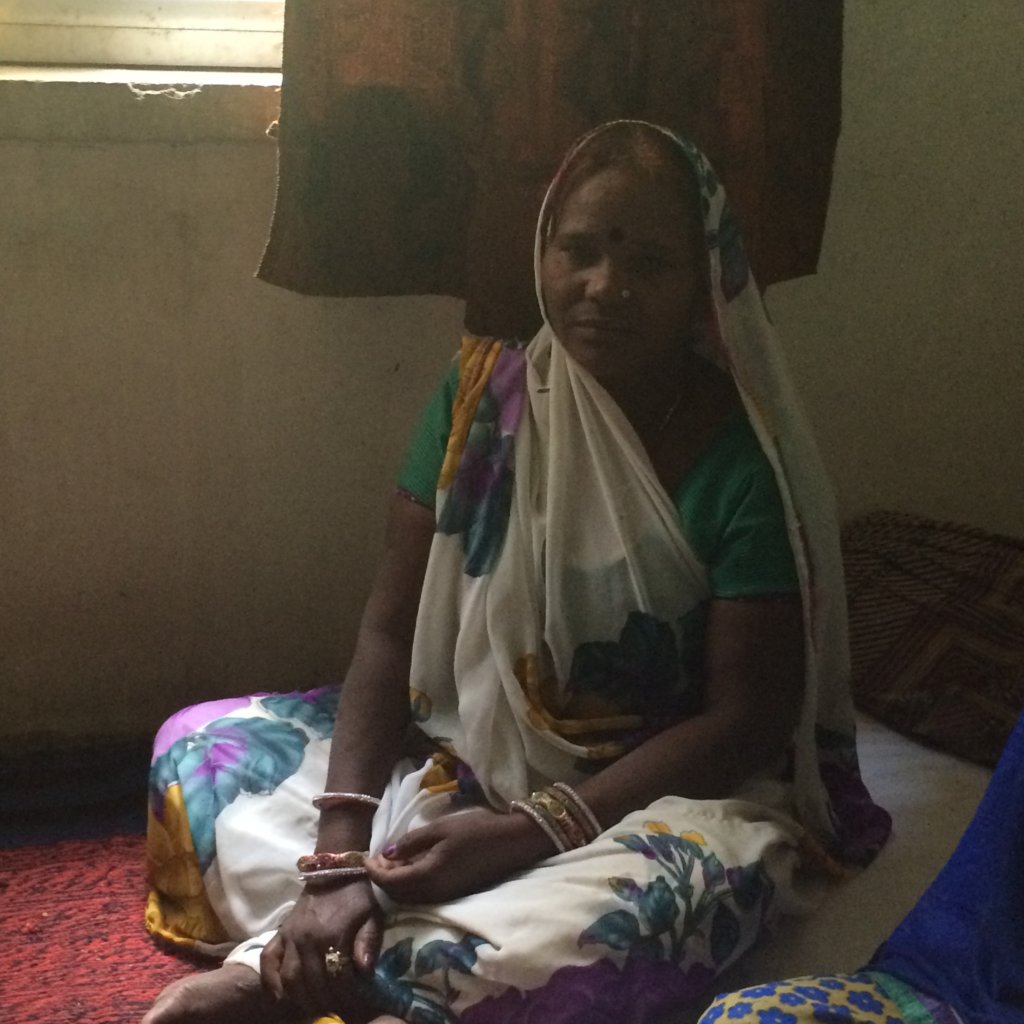 Jan Sahas, Indore.
Today I visited the offices of Jan Sahas, in Indore, Madhya Pradesh. Jan Sahas are one of the organisations in Karuna's 'Maitri Network', working across India to counter violence against women.
Jan Sahas, like Karuna, focus on the intersection of caste and gender, working with women from the most marginalised communities such as the 'manual scavengers' - women who are forced to clean the human excreta of higher castes.
I heard many stories today, but I'll just share one with you.
"They would not let us wear shoes" says Lalibai, describing the work of cleaning dry toilets by hand, "and if we didn't cover our faces, so they could not see us, we were not allowed in the house. For this work, I received one roti per house I cleaned."
95% of people engaged in 'manual scavenging' in India are women. They face incredible violence and discrimination. However, being caste-based, Lalibai was not allowed to leave it.
"I tried to stop doing this work many times. They would beat me. Sometimes with shoes, and publicly. My own family members would join in. Until the end my father-in-law would report to the higher castes on what I was doing."
Finally the village let her leave this 'work', but told her she should stop trying to convince other women to do the same "otherwise, we will kill you".
She did tell other women about their rights however, and true to their word, two years ago, in the night some villagers poured kerosene over her house and set it on fire. She managed to escape. When the police visited the village, they went only to see the dominant caste community, and didn't even come to visit her. The next day a policeman came to tell her that 'she was mad and had set fire to her own house.' Fortunately her neighbours came to her aid, and said this was nonsense.
With the support of our partner organisation, no women do this exploitative work anymore in Lalibai's village, and their daughters are now in school. This, in spite of the villagers' warning after the fire that 'You see - anyone who joins you, we will cut them like a bhindi'.
Kranti and the legal team at Jan Sahas are working tirelessly to help women such as Lalibai get justice through the courts, in spite of all the obstacles they face. Meanwhile, other Jan Sahas projects are helping to liberate women from this practice, rehabilitate them with dignified livelihoods, and educate their daughters.
Women such as Lalibai, where the discriminations of caste, gender and poverty intersect, fear sexual and other types of violence on an almost daily basis. Unaware of their rights, with no community support, and little help from the proper authorities, they have nowhere to turn.
However, Jan Sahas have many stories to show, that with even a little support, these women become great leaders and community advocates, making sure no women have to face such violence.
Thank you for helping us.