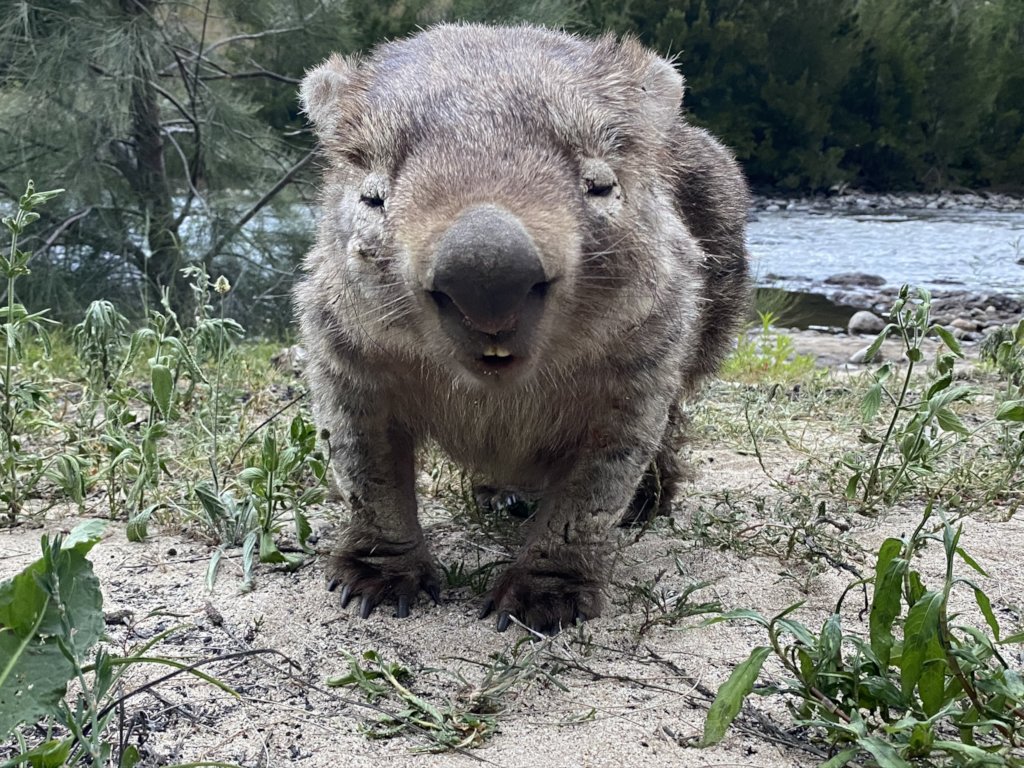 A couple of months ago, I was climbing a little mountain in search of a manged wombat reported to me, when I got a call that a very sick wombat was spotted near the Cotter campground on the other side of town.
Giving up the search as I couldn't find the first wombat, I went in search of the Cotter wombat. When I found him he was grazing near the river but very evidently manged and very sick. I named him Cotter. He was blind from the thick crusty skin plaques that formed over his eyes. When wombats have mange, they will die without intervention.
His mange treatment program started right there and he was given antibacterial antiseptic spray as well to help his wounds heal and keep flies away. When a wombat has mange, they itch so badly that they scratch until they have deep open wounds.
After his treatment started, weekly searches commenced to find him as I had to keep giving him medicine and needed to find where his burrow was. I finally found him sleeping in a drainpipe where he spent his days as he was too sick to burrow.
Slowly but surely, week after week, there were small improvements. First his eyes started to slowly open as the plaques started to fall off, and the rest of the thick plaques on his body started falling off too
Underneath was new pink skin and finally I could see some new healthy hair growing.
Cotter is a male wombat but not aggressive and very calm. He was fairly tolerant of me being near him and giving him medicine.
Thank you for supporting this journey with saving the bare-nosed wombat species. Every wombat deserves a chance at life and whenever a wombat is called in, they deserve the very best of attention that we can give them. This would not be possible without your kind support. A heartfelt thank you from wombat Cotter too
From the Wombat Rescue team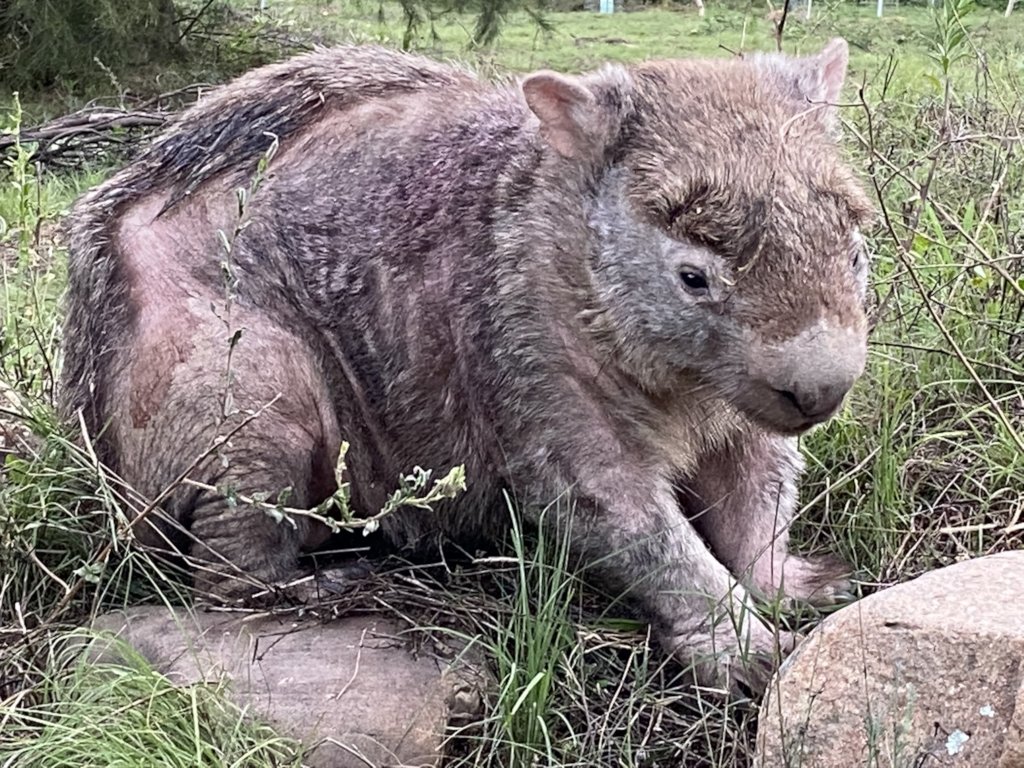 Links: